Media Bits and Bytes – July 12, 2022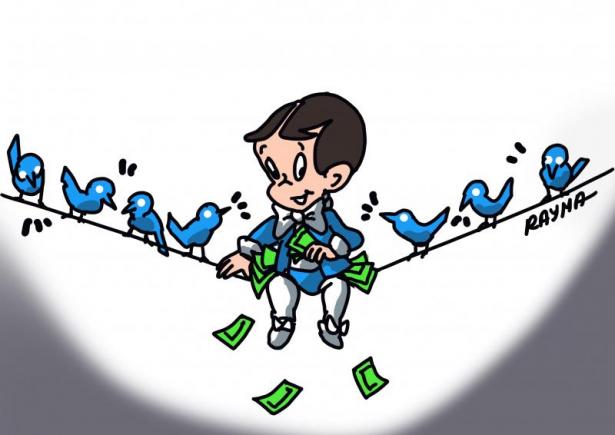 Credit,Rayma Suprani
Media Billionaires Frolic
By Shawn McCreesh
New York Magazine
Each year, the very richest in our society quorum at Sun Valley Lodge for a conference thrown by the secretive investment firm Allen & Company to strike deals. They are the media tycoons — the men who control what and how you read, watch, and click — and the men who finance those men. 
Musk Bails
By Scott Nover
Quartz
Not only did Musk sign an agreement to buy Twitter, but per the contract, Twitter has the right to sue for "specific performance"—which means, they can go to court to compel Musk to complete the deal.
Crypto in Decline
By Jordi Pérez Colomé
El País
Every computer scientist should be able to see that cryptocurrencies are totally disfunctional payment systems, and that "blockchain technology" (including "smart constracts") is a technological fraud.
Death by Video
By Rafia Zakaria
The Baffler
The proliferation of cameras and social media are creating victims all over the world. Here the perpetrator of the crime appears to be a young woman who exerted whatever power she had against a famous and much-loved man, acting perhaps impulsively without consideration of the potential for destruction. 
Politics, Movements, and Tech
By James Witt
Canadian Dimension
The narrative we're receiving about Silicon Valley does not reflect the real ideology that underpins it, with these kind of libertarian ideas of what technology can do, and how neoliberalism and this kind of entrepreneurial culture is so baked into the very foundation of the ideology of the tech industry.
TikTok Conquers the World
By Vittoria Mazzieri
il manifesto Global
The social network of the Beijing-based company ByteDance is growing all over the world and calls for 'diversity and inclusion.' But it exports the work standards of Chinese high tech, with '996' shifts and meager wages.
Video: Covering Palestine
By Mohamed Hashem
Middle East Eye
The Palestinian UK ambassador Husam Zomlot strongly criticises coverage of the recent Israeli ultra-nationalist 'flag march' in Jerusalem, and killing of journalist Shireen Abu Akleh.
Covering Boris Johnson's Finish
By Scott Bryant
Variety
In the days leading up to Boris Johnson's resignation, the number of gaffes and surreal moments captured on live television became almost impossible to track. But in many ways, these moments reflected the surreal mood of the country.
Dobbs and Film/TV Production
By Winston Cho
The Hollywood Reporter
The conspicuous absence of widespread calls to boycott shooting in certain states that have passed and will pass abortion restrictions is based in lingering questions of whether ceasing filming in nearly half of the country is even possible, especially in states that collectively hand out billions a year in tax breaks to productions.
Facebook's Latest Disgrace
By Vittoria Elliott
WIRED
Abortion access groups and activists say they were dealing with algorithmic suppression long before the Supreme Court overturned Roe v. Wade.