Media Bits and Bytes – July 26, 2022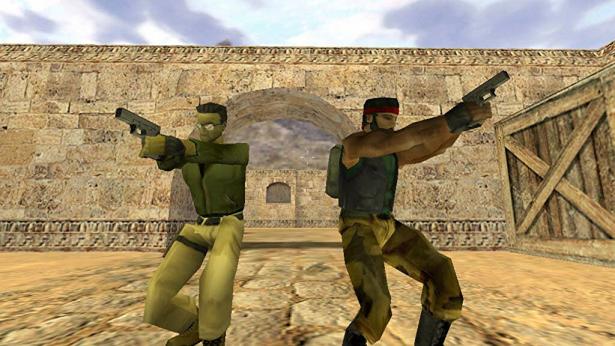 Counter-Strike's sudden and unexpected popularity helped push forward many of the trends that we recognize as fundamental to today's digital economy. Credit,Valve
Murdoch Washes His Hands of Trump
Zack Snyder's Fascist Groove Thing
By Andrew Stewart
CounterPunch
Zack Snyder's Justice League is a penny dreadful disguised as a Wagnerian opera. Each character is a one-dimensional archetype that tarries with some of the most regressive psychological traits known to man, valorizing a cis-hetero-normative vision of carceral white supremacy with high estimation of extra-judicial vigilantism. 
Political Cartooning Marches On
By Matt Bors
From the beginning, digital outlets rarely made space for political cartoonists as staffers or even as freelance contributors—and so the move away from print has permanently decoupled political cartoons from news journalism. 
WashPost and the First Post-Roe Tragedy
By Julie Hollar
FAIR
The story of a ten-year-old child rape victim from Ohio who sought an abortion across the state line in Indiana caught fire in US media, and around the world. While Murdoch outlets led the way, Washington Post "Fact Checker" Glenn Kessler jumped into the fray as well to cast doubt on the story, since confirmed.
By Riyaz Wani
Equal Times
Scores of religious preachers in India stoke hate against minorities online. Muslims, India's largest minority, have especially been targeted. Just across the border, in Pakistan, online hate speech has also been flourishing. Here Hindus, who form just 1.9 per cent of the country's population, and Muslim sects like the Shias and Ahmadis, have borne the brunt.
Twitter's New Experiment
By Ivan Mehta
Twitter is testing a new feature that will show users custom timelines built by developers that will merge Tweets and other media around specific themes or interests based on an amalgamation of content pulled from accounts, hashtags and more. 
By Candace Clement
Free Press
In 2022, tech companies have access to all kinds of details about our private lives. From location data to search and browser history, there is an enormous amount of information about us that can be weaponized by law enforcement, government officials or even vigilantes to investigate, harass and take legal action against people seeking abortions.
Verizon and One America Network
By Bobby Lewis
Media Matters
One America News Network has lobbed attacks at Verizon, one of its last remaining carriers, for "silencing conservative voices" and "engaging in censorship" against OAN. Verizon is right to balk at renewing the contract to carry an extremist, increasingly hateful, and anti-democracy network. 
The Salvadoran Republic of Bitcoin
By Jacob Silverman and Bob McKenzie
The Intercept
With little public debate, President Bukele essentially imposed bitcoin on El Salvador by fiat. As protesters took to the streets, the main Chivo bitcoin ATM in Plaza Gerardo Barrios, in the heart of San Salvador, was burned. Some activists wondered if it was intentionally left unguarded. (It is now protected by soldiers, and workers there refused our requests for an interview).
By Alexander Ross
Jacobin
Developed as a passion project, Counter-Strike became a video game phenomenon. It also served as a laboratory for the exploitation of video game labor and the commodification trends that dominate the games industry and the broader internet today.