Five Big Questions About Nancy Pelosi's Taiwan Visit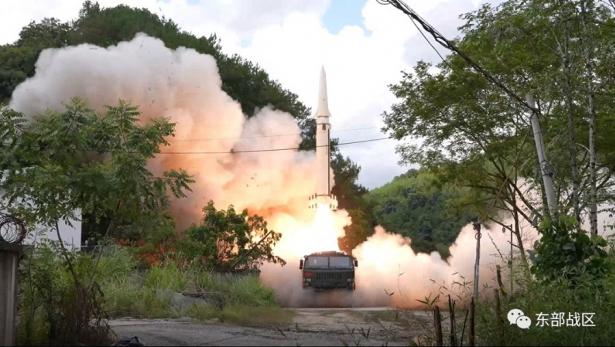 China's People's Liberation Army (PLA) conducts conventional missile tests into the waters off the eastern coast of Taiwan, from an undisclosed location in this handout released on August 4, 2022.,Eastern Theater Command/Handout via Reuters
Amid speculations, warnings, anxiety and excitement, US House Speaker Nancy Pelosi completed her highly anticipated Taiwan visit. Many questions arise from this controversial trip, which will have a far-reaching impact on the Taiwan Strait and China-US relations.
1. Does the US Congress follow its own version of China policy?
Congress is an independent branch of the US government, and the president has no authority over its members. While this is true, it is unhelpful to use the separation of powers to justify Pelosi's contentious Taiwan visit. 
The question is: Should members of Congress follow the long-standing US policy towards China? Pelosi travelled in her official capacity as House speaker, the second in line for presidential succession. Her visit contradicts the US policy of maintaining unofficial relations with Taiwan.
Congress is indeed a different branch of the US government, but it is part and parcel of the same government. Members of Congress have every right to voice their own views on foreign affairs, but can they follow their own version of US policy? 
Since the passage of the Taiwan Relations Act in 1979, the White House and Congress have treated Taiwan differently. While successive administrations have followed the "one China" policy that "acknowledges" the Chinese position that Taiwan is part of China, Congress has essentially treated Taiwan as a de facto separate state. Recently, with new legislation upgrading US-Taiwan relations such as the Taiwan Travel Act, Congress is more assertive with its "one China, one Taiwan" approach.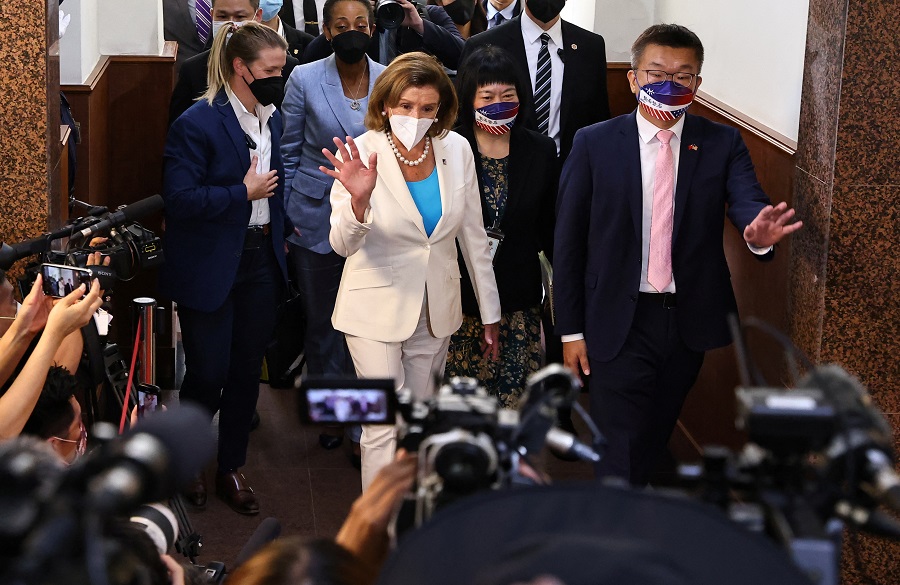 Taiwan was omitted from her official itinerary, although it was the focus of her Asia tour. Clearly, Pelosi knew that a trip to Taiwan was problematic. She did not announce the Taiwan trip either; instead she leaked it through The Financial Times. Even after leaving Washington, she kept everyone guessing whether and when she might go to Taiwan. All these show that she understood the sensitivities and risks associated with the trip. Once in Taiwan, Pelosi was not secretive anymore, and her trip had all the trappings of an official visit. 
Congress will deny it has a separate China policy, but its practice of treating Taiwan as a de facto independent state creates problems for the China-US relationship. The US government will most likely continue to use the separation of powers and American domestic laws to justify any departure from the "one China" commitment.
2. Why has Beijing responded so vehemently?
Some have suggested that Taiwan conducts congressional or parliamentary diplomacy regularly. For example, European Parliament Vice President Nicola Beer visited Taiwan in July 2022. But a visit by the US House speaker carries much more weight.
Many note that in 1997, then House speaker Newt Gingrich visited Taipei. So, what is the big deal with Pelosi's visit 25 years later? There are differences between the two: the previous one happened as China-US relations were moving on an upward trajectory. Notably, Gingrich supported the position that Taiwan and China were parts of one country.  
The current visit occurred at a perilous time in China-US relations when Beijing has diminishing confidence in the US's commitment to "one China". Pelosi said that she was in Taiwan to send an "unequivocal message" that "America stands with Taiwan". At one point during a press conference in Taipei, Pelosi mentioned Taiwan as a "country".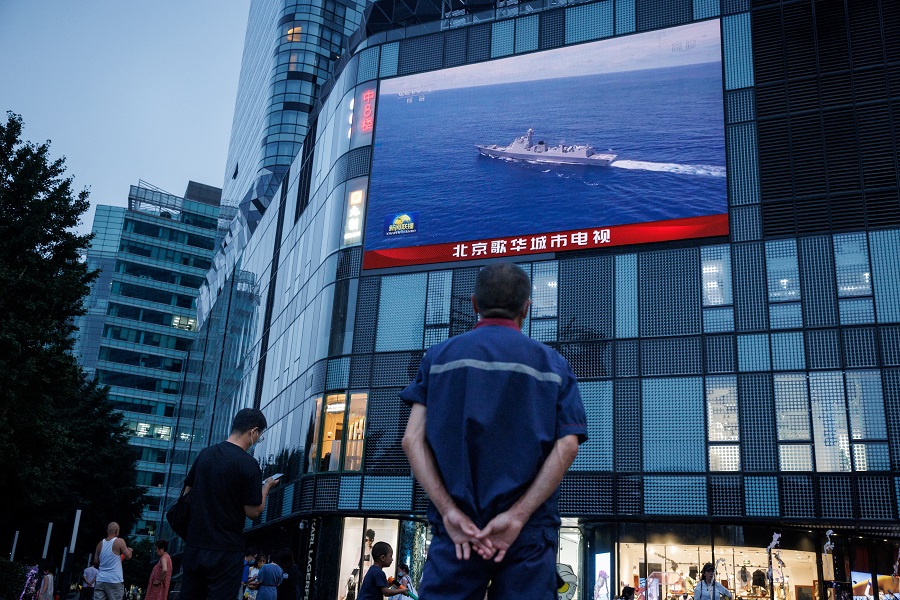 Beijing is afraid that the floodgate will be open following Pelosi's visit, and politicians from the US and elsewhere will visit Taiwan one after another. Pelosi's visit may signal to politicians around the world that they can show support for Taiwan in person despite opposition from Beijing.
Pelosi's visit fits within a recent trend of lawmakers from liberal democracies making more regular visits to Taiwan, especially in the context of the Russia-Ukraine war. Beijing fervently opposes the portrayal of the Taiwan issue as a battle between autocracy and democracy. In Beijing's view, Taiwan is about China's sovereignty and territorial integrity, nothing else. Beijing worries that this "autocracy versus democracy" narrative will shape the global view of Taiwan.
The fact that the visit took place on the heels of the phone call between Chinese President Xi Jinping and US President Joe Biden, and Pelosi was not deterred by Xi's "don't play with fire" warning, is particularly frustrating for Beijing, and Xi cannot afford to appear weak ahead of the 20th Party Congress in the fall. 
3. Who is changing the Taiwan Strait status quo?
Washington, Taipei and Beijing all oppose unilateral change of the status quo, but who has changed or is changing the status quo?
Washington's "one China policy" is different from Beijing's "one China principle". For Beijing, both the mainland China and Taiwan form "one China", which is represented by the People's Republic of China (PRC) internationally. Washington officially recognises the PRC but does not explicitly accept Beijing's position that Taiwan is part of China. Washington has maintained robust "unofficial relations" with Taiwan since 1979 when it switched diplomatic recognition from Taipei to Beijing.
For decades, Washington has followed the so-called "strategic ambiguity" regarding cross-Strait disputes, which is a dual deterrence strategy — deterring the PRC from using force against Taiwan and deterring Taiwan from provoking an attack by Beijing. In recent years, a growing number of analysts and Congress members argue that the US should move from "strategic ambiguity" to "strategic clarity".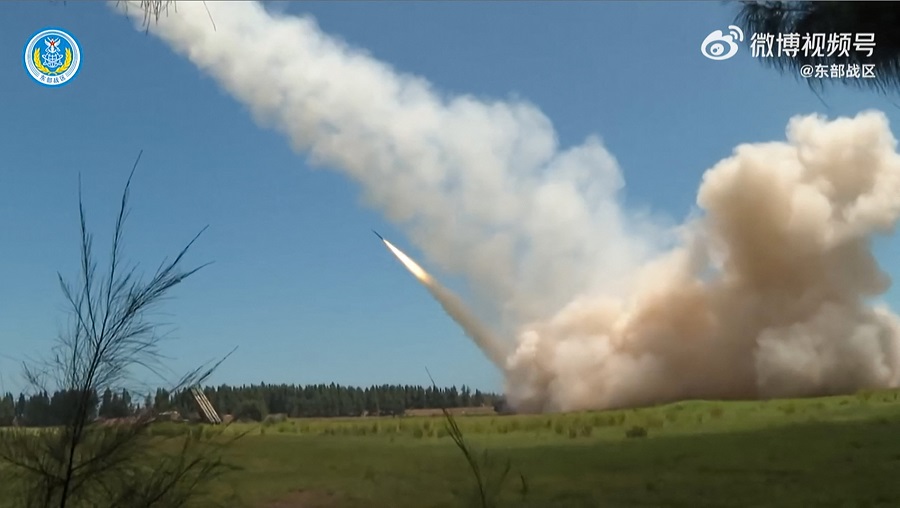 From Beijing's perspective, Washington has gradually hollowed out "one China". Chinese analysts point to factors such as the Taiwan Travel Act, confirmation of US troops in Taiwan, and Biden's repeated vows to defend Taiwan. Beijing doubts whether Washington still strictly follows its long-standing "one China" policy.
China, on the other hand, has moved incrementally to take actual control of the Taiwan Strait, such as dispatching warplanes around Taiwan and ignoring the median line in the Taiwan Strait that it tacitly consented to. The People's Liberation Army (PLA)'s large-scale live-fire military drills around Taiwan following Pelosi's visit amounted to air and sea blockade of Taiwan.
In Taipei, the Democratic Progressive Party (DPP) government overthrew the foundation of peaceful exchanges across the strait while asserting that Taiwan and China are not subordinate to each other.
4. What does the Pelosi trip mean for China-US relations? 
According to the Chinese ambassador to the US Qin Gang, the Pelosi visit represents an upgrading of "the substantive relations between the US and Taiwan" and "deals a serious blow to the political foundation of China-US relations." 
Many well-respected China and Taiwan scholars and former government officials such as Michael Swaine, Bonnie Glaser, Shelley Rigger and Chas W. Freeman have warned about the dire consequences of Pelosi's Taiwan trip. Even the Biden administration felt it necessary to make its concerns known. Many people believe that Pelosi's Taiwan trip was reckless and unnecessarily provocative and will aggravate tensions between the US and China as well as in cross-Strait relations.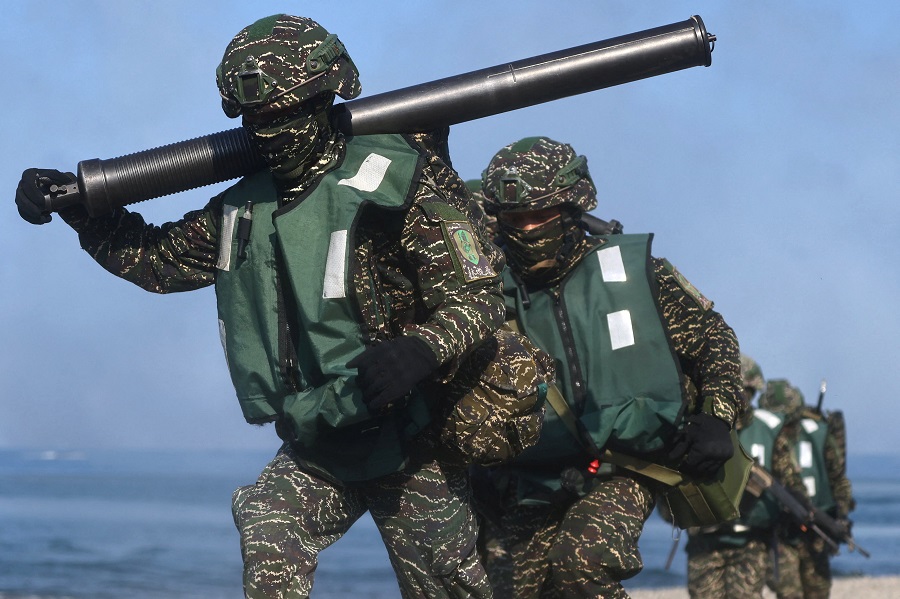 Most people believe that Taiwan will be the party feeling the brunt of Beijing's pressure. In addition to military drills around Taiwan, the scale of which is unprecedented, Beijing also imposed economic sanctions against Taiwan by suspending the import of citrus fruits and seafood products and the export of natural sand, a key component for the production of semiconductor chips.
Both Chinese and US governments face strong domestic challenges. Rising nationalism in China needs to be tamed so that its long-term goal of national rejuvenation and peaceful reunification is not disrupted. Anti-China sentiment in Congress and the media makes it difficult for Washington to stick to the "one China" policy.
Pelosi's visit shattered political trust between the US and China. It highlighted the imperative to establish the crisis control mechanism and set up guardrails in the relationship.
5. What did Taiwan gain from Pelosi's visit?
Pelosi's visit was widely celebrated in Taiwan. Many people in Taiwan appreciated her reaffirmation of US support for Taiwan. Her visit also helped boost Taiwan's international visibility and gain international sympathy. However, the cost is higher tensions in the Taiwan Strait and further damaged China-US relations.
Taiwan will become more dependent on the US for its future and will gradually lose control of its status as the PLA continues to expand its actual control of the Taiwan Strait. The DPP government's anti-China stance will also harden Beijing's resolve to be fully prepared for a military solution.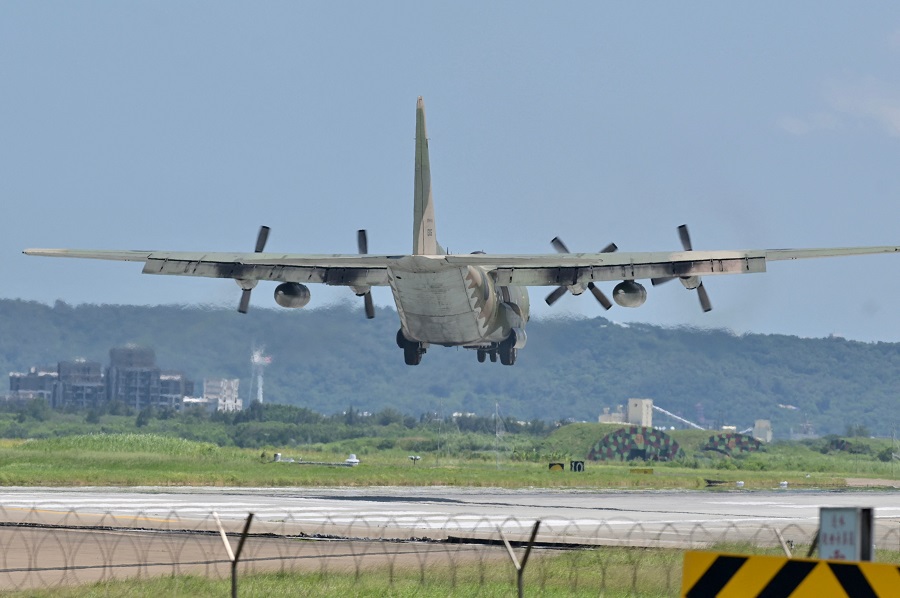 Beijing has attempted to win the hearts and minds of the Taiwanese public while penalising the DPP government. However, this is an impossible mission since China's sabre-rattling will end up galvanising stronger international support for Taiwan and further strengthening Taiwanese support for the DPP.
CNN noticed that in the weeks leading up to the visit when international media disproportionately focused on the Taiwan Strait, Taiwanese news has instead mostly focused on scandals surrounding upcoming local elections and the island's largest annual military drills.
The Taiwanese public seem to be suffering a "threat fatigue" and are not taking Beijing's warnings seriously. One wonders if the Taiwanese, with this "business as usual" mentality, are fully aware of the dangers lying ahead.
Related:
[Zhiqun Zhu, PhD, is Professor of Political Science and International Relations and Chair of Department of International Relations at Bucknell University, USA. He was Bucknell's inaugural director of the China Institute (2013-2017) and MacArthur Chair in East Asian politics (2008-2014). He previously taught at University of Bridgeport, Hamilton College, University of South Carolina, and Shanghai International Studies University. In the early 1990s, he was a senior assistant to the consul for press and cultural affairs at the US consulate-general in Shanghai. Dr. Zhu is a member of the National Committee on United States-China Relations and is frequently quoted by international media on Chinese and East Asian affairs.]