Media Bits and Bytes – August 23, 2022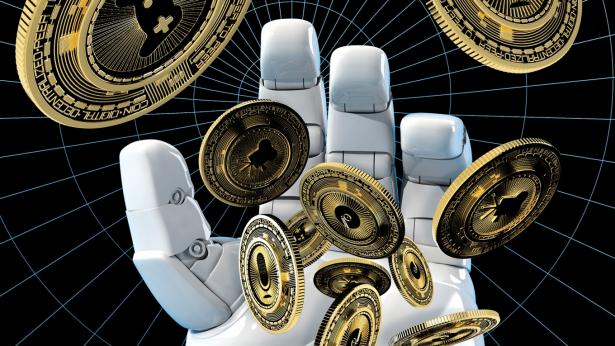 Credit,Eddie Guy for Variety
The Fall Of A Great American Newspaper … and Democracy
By Steven Higgs
CounterPunch
News that the Herald-Times newspaper building was going on the auction block didn't exactly land here in Bloomington, Indiana. like a blinding left hook. It's a local story that mirrors the decline of daily newspapers nationwide and, along with it, American democracy.
A Bipartisan Giveaway to Big Tech
By Doug Henwood
Jacobin
President Biden signed the CHIPS and Science Act of 2022 — CHIPS for the Creating Helpful Incentives to Produce Semiconductors Act. Because it involved free money for capitalists, seventeen Republicans (out of fifty) voted for it despite their habit of voting against almost anything supported by Democrats except money for the Pentagon. .
Another Journalist Murdered in Mexico
CBS News
While organized crime is often involved in journalist killings, small town officials or politicians with political or criminal motivations are often suspects as well. Journalists running small news outlets in Mexico's interior are easy targets.
The Cryptoptimists
By Feven Merid
Columbia Journalism Review
For a couple of years now, the journalism business has abounded in crypto-optimism, or at least crypto fomo (fear of missing out). Old-school publications have dabbled, mostly by turning photographs and covers into NFTs. As an experiment, a New York Times tech reporter minted an article he wrote on NFTs as an NFT; it sold for $560,000.
Collaborative Journalism
By Will Fisher
Medium
Vanessa Maria Graber is the News Voices Director at Free Press, where she brings local communities and newsrooms together through engagement, advocacy, and collaboration. We caught up with Graber to hear about how she combines community organizing with collaborative journalism to better serve information needs in New Jersey.
Look Out Hollywood, Here Comes Web3
By Cynthia Littleton
Variety
Over the past 12 months, as the world has eased out of pandemic crisis mode, the pop culture-verse and the Wall Street-verse have been rife with discourse and deal-making around a belief in the revolutionary potential of mind-bendingly complicated, internet-enabled new systems of communication, content creation, supply-chain management, legal documentation and banking. 
You're Fired, Brian Stelter
By Clare Malone
The New Yorker
One of CNN's sharpest Trump investigators gets cancelled. Figures like Stelter, CNN bosses seem to have determined, endanger their ability to appeal to a wider audience. It's unclear, though, whether the mealy-mouthed center will hold any allure, either. 
The Dirt on 'Reservation Dogs'
By Daniel Fienberg
The Hollywood Reporter
The first season of Reservation Dogs landed on dozens of critics' "Best of 2021" lists, and the challenge of duplicating that success was not without its stresses. The comedy marks the scripted serial debut from the prolific indie filmmaker Sterlin Harjo, and the first all-Indigenous writers room in TV history.
Fox News and the 2020 Elections
By Ramon Antonio Vargas
The Guardian
Fox News's former political editor maintains that he was fired because he always defended – even on-air – his team's decision to declare Joe Biden the winner of Arizona's 2020 electoral college votes on the same night that polls closed. Trump mounted a pressure campaign aimed at getting Fox to retract the decision.
The Right is Winning the Hashtag Wars
By Paul Rosenberg
Salon
Right-wing media's two central conspiracy theories: "Those on the left are increasingly intolerant, scary, dangerous and disruptive," and "the media works in tandem with the left ... and cannot be trusted."