film
Cate Blanchett Is Better Than Ever in Cancel-Culture Parable 'Tár'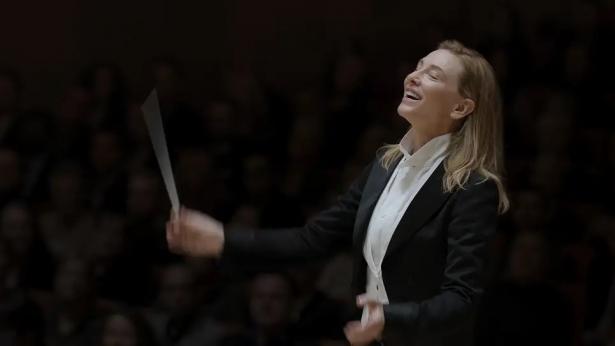 Image: Focus Features
A
re movies back? Finally? Signs point to yes at this year's New York Film Festival, which is packed with buzzy films that may keep people buzzing throughout the movie season. Below is a look at some of what's coming and what's already here—both the exquisite Tár and the...less exquisite Triangle of Sadness are in theaters today.
---
Tár
TÁR - Official Trailer [HD] - In Select Theaters October 7
There are great performances, and then there's the kind of possession that Cate Blanchett evinces in Tár, Todd Field's first movie since 2006's Little Children. Blanchett plays Lydia Tár, the kind of superstar conductor who can command a crowd by sitting down for a New Yorker interview at Lincoln Center. Early scenes establish Lydia's possession and power—during a lecture at Juilliard, she dresses down a Black student who says he can't take Bach's music seriously as a result of the composer's misogyny. The quiet virtuosity displayed in the scene—probably around 20 minutes captured all in one shot as the camera glides around the lecture hall in an unhurried and tangent-prone, 180-degree turn—lets us know we're in the hands of masters.
For a good while, Tár lets Lydia (and Blanchett) be the virtuoso that she is as she prepares for the recording of a Mahler symphony in Berlin, controlling the politics of her orchestra with the unsparing and severe approach she takes to music. The movie resists condemning or praising her arrogance and interpersonal brusqueness—that's as much a product of her high status as it is, perhaps, necessary for maintaining it. (In the aforementioned interview scene, she brushes away any suggestion that she's struggled with gender bias in the male-dominated field of conducting.) But then, the past comes back to haunt Lydia. Field ensures we see her cancellation only from her perspective, and she merely glimpses those who protest against her or give her feedback. Does she deserve what happens to her? Are the allegations of "grooming" tinged with homophobia? (Lydia's matter-of-fact queerness is rare not just in movies in general, but specifically for a character of this age.) What exactly is she entitled to?
Conversations about cancel culture so often frame things in extreme terms for the sake of catching those Substack subscriptions and Twitter likes; they tell people exactly how to be outraged. But Field conducts discourse like a symphony. Blanchett's tics-and-all embodiment of Lydia, who leads her orchestra with her full body and soul, is astounding. It's just another day in the office for her, but if she doesn't get the Oscar for this, a robbery will have taken place.