DOJ Announces Review of Memphis Police Department, Additional Police Departments Across Country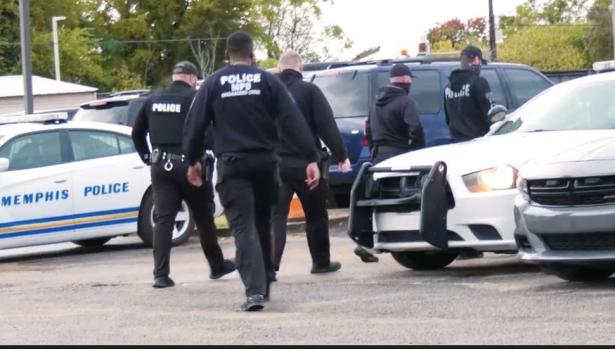 Memphis Police Department Scorpion Unit,photo: Memphis Police Department - Facebook page
The release of more video from the January traffic stop that led to the deadly police beating of Tyre Nichols was delayed Wednesday, according to a court order, as the US Department of Justice announced it would perform a review of the Memphis Police Department after Nichols' death.
"The court orders that the release of videos, audio, reports, and personnel files of City of Memphis employees related to this indictment and investigation (to include administrative hearings, records and related files) shall be delayed until such time as the state and the defendants have reviewed this information," the order reads, noting the release of this information will be subject to further court orders and "will be ordered as soon as practicable."
It followed a motion filed by Blake Ballin, a defense attorney for Desmond Mills Jr., one of the former officers accused in the brutal encounter with Nichols. Ballin indicated his motion was an effort to ensure the release would not prejudice a future jury.

Officials were expected to release Wednesday about 20 more hours of video from the night of the beating in early January, along with some records from the city's now-finished internal probe into 13 police officers and four fire department personnel, a Memphis official said.
The official revealed Tuesday that a seventh police officer has been fired and others were suspended or left the force after the Nichols' death in the western Tennessee city. Previously, authorities said six officers were fired, five of whom have been criminally charged.
The city intended to release the additional video footage Wednesday afternoon, now that its internal investigations into the beating have concluded, Memphis Chief Legal Officer Jennifer Sink told a City Council committee Tuesday morning.
Sink and Allison Fouche, a spokesperson for the city, both confirmed the delay to CNN on Wednesday. In a statement, Fouche said the court's order dictated "that no video, audio, or records related to the City's administrative investigation may be released until further order by the court."
Fouche earlier told CNN a hearing on the issue was set to take place Wednesday afternoon.
Notably, the unreleased footage was expected to include audio of what was said after the beating and after an ambulance took Nichols to a hospital, and it could play an investigative role as his office contemplates additional charges, the county prosecutor previously told CNN.
The Shelby County District Attorney's Office indicated in a statement Wednesday it supported the decision to release the "remainder of the video footage in the investigation."
"Regarding other material planned for release, our office needs to review it carefully to ensure it doesn't prejudice the defendant or jeopardize our prosecution," it added.
Ballin's motion and the court order were "the result of the need to balance the interests of transparency with the defendants' right to a fair trial," he said in a statement.
"Police department investigations often uncover evidence that is irrelevant, prejudicial, misleading or inadmissible," he said. "The order issued today will allow all parties to review the information that the Memphis Police Department wants to release to ensure that the public is not exposed to such evidence."
News of the defense attorney's legal challenge Wednesday came soon after the Department of Justice announced it will carry out a review of the Memphis Police Department in the wake of Nichols' death.
The review, requested by the mayor of Memphis, and the city's police chief, will cover "policies, practices, training, data, and processes related to MPD's use-of-force, de-escalation, and specialized units," according to a news release from the police department's Office of Community Oriented Policing Services.
A public report outlining the office's findings and recommendations will be made public at the end of the review, the release states. The announcement regarding Memphis came shortly before the DOJ issued a scathing critique of the Louisville Metro Police Department following a separate two-year review of that agency after the botched raid that killed Breonna Taylor.
Footage released earlier contradicted police statements
Nichols, a 29-year-old Black man, was repeatedly punched and kicked by Memphis police officers following a traffic stop and brief foot chase January 7. He was hospitalized and died three days later.
Five police officers, who are also Black, were fired following an internal investigation and were indicted on criminal charges January 26.
Body camera videos and surveillance footage from the arrest were released a day later, publicly revealing the severity of the beating, drawing widespread condemnation from residents and police officials and, the county prosecutor said, contradicting what officers said happened in the initial police report.
The video prompted renewed national debate on justice in policing and reform, shaking a nation long accustomed to videos of police brutality – especially against people of color – and spurred protests and vigils in Memphis and other major US cities.
The Memphis City Council passed several public safety ordinances Tuesday related to policing. Among them was one that established an "annual independent review" of the police department's training academy, and another that established an independent review process for use of force incidents and the deaths or serious injury of people in custody.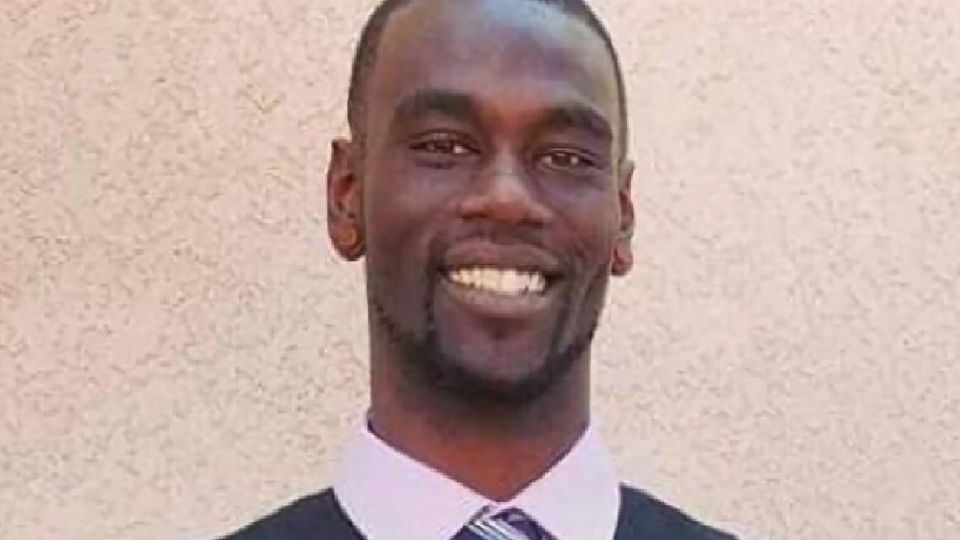 A 7th officer was fired, and one who retired likely would have been, too, city attorney says
The city was also planning to release Wednesday some records related to the internal probes of the 13 police officers and four fire department personnel, including documents indicating what they were being investigated for, Sink said.
Other investigative files have information that needs to be redacted, and will be posted online when that is completed, she added.
But Sink already announced the bottom line: Seven police officers were fired, three were suspended, one retired and two had their investigations dropped as result of the probes, she said Tuesday – the first time the city confirmed a seventh officer was fired.
That person's name, and details about what the officer is accused of doing, weren't immediately released.
The city previously said that three Memphis fire department personnel who responded to the scene – two emergency medical technicians and a fire lieutenant – were fired, though none was criminally charged. On Tuesday, Sink said a fourth fire department worker was suspended, but did not provide further details.
The two fired EMTs did not conduct a primary examination of Nichols for the first 19 minutes they were on scene, and the lieutenant stayed in a fire truck, according to a state emergency medical services board.
A council member asked Sink whether anyone who struck Nichols was still part of either the police department or fire department.
"No. All of those officers … have been charged criminally," Sink said.
Those five former Memphis police officers indicted in January were arraigned February 17 on criminal charges.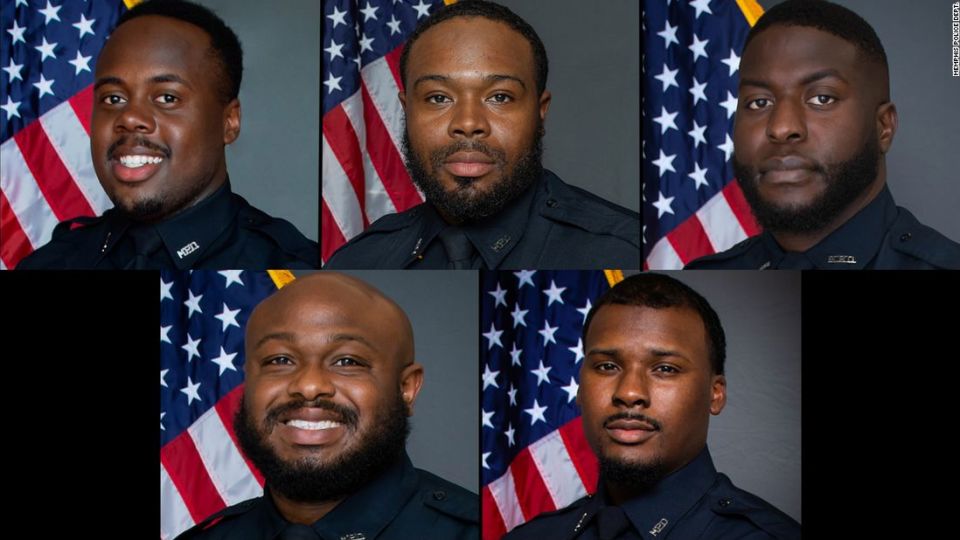 Tadarrius Bean, Demetrius Haley, Justin Smith, Emmitt Martin III and Desmond Mills Jr. each face charges of second-degree murder, aggravated assault, aggravated kidnapping, official misconduct and official oppression. Second-degree murder in Tennessee is considered a Class A felony punishable by 15 to 60 years in prison.
Their attorneys entered not guilty pleas on their behalf. They are due back in court on May 1.
The five charged officers were part of the department's specialized SCORPION unit, which was launched in 2021 to take on a rise in violent crime in Memphis. Memphis police announced the unit would be permanently deactivated shortly after video of Nichols' arrest was released in January, and the DOJ said Wednesday it would separately review specialized units across the US and create a guide for their use in addition to its review of the Memphis Police Department.
Police in February identified a sixth officer who was fired. Preston Hemphill, who is White, saying he was accused of violating departmental policies including those covering personal conduct and truthfulness.
In addition, two Shelby County Sheriff's Office deputies who were at the scene were suspended for five days each without pay for their parts in the case, according to a sheriff's office news release obtained by CNN affiliate WHBQ.
CNN's Pamela Kirkland, Shimon Prokupecz and Hannah Rabinowitz contributed to this report.