Media Bits and Bytes – May 17, 2023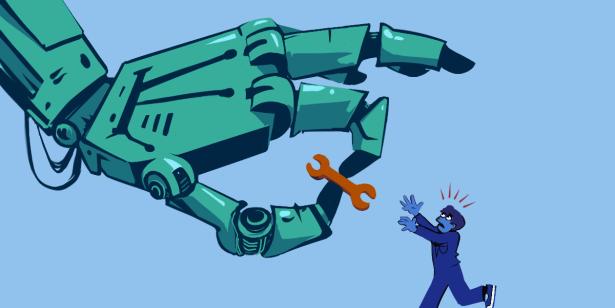 Electronic Frontier Foundation
Open Letter to News Media and Policy Makers
By Rosemary Ajayi, et al.
Free Press
We, the undersigned, women and non-binary people of the global majority working on the frontlines of artificial intelligence and technology policy, invite news media and policymakers to expand their coverage of the challenges arising from digital technology, tap into our collective knowledge and expand the pool of sought-after experts on these issues.
By Malcolm Harris
Wired
Doug Rushkoff is a widely cited theorist of the internet, known for his prolific and influential writings on culture and economics. But more recently, he's turned his attention to something else that this new digital economy has created: "It made a bunch of billionaires and a whole lot of really poor, unhappy people."
NYT's Sneak Attack on Randi Weingarten
By Charis Hoard and Jasmine Geonzon
Media Matters for America
The New York Times Magazine placed a target on the back of public education advocate and teachers union leader Randi Weingarten, gratuitously framing right-wing attacks on education as an organic result of the political climate, rather than as a manufactured onslaught spurred by conservative media. 
Lessons of CNN's Trump Town Hall
By Jon Allsop
Columbia Journalism Review
Chris Licht, the network's CEO, told Trump to "have fun" before he went on stage. Licht summoned Oliver Darcy, CNN's media reporter, and scolded him for being overly emotional in criticizing the platforming of outright lies. The town hall itself came across as  less about informing voters, than CNN gesturing to a subset of the political elite about a step change in its values since Licht took over. 
GOP's Private Portal to Local News
By Karl Bode
Techdirt
How effective rightwing fake local papers are may not be measurable, but in conjunction with existing propaganda wings of the GOP (AM radio, Fox, OANN, Newsmax, Daily Caller, popular far right influencers), it seems naïve to think the impact on voting, polling, and opinion isn't meaningful.
Journalists Urge Ban on Spyware
By Jessica Corbett
Common Dreams
Six dozen civil society groups, journalists, and experts marked World Press Freedom Day with a joint call for "all governments to implement an immediate moratorium on the export, sale, transfer, servicing, and use of digital surveillance technologies, as well as a ban on abusive commercial spyware technology and its vendors."
By Benj Edwards
Ars Technica
Google announced wide availability of its ChatGPT-like AI assistant, Bard, in over 180 countries with no waitlist. It also announced updates such as support for Japanese and Korean, visual responses to queries, integration with Google services, and add-ons that will extend Bard's capabilities.
As Platforms Decay, Let's Put Users First
By Cory Doctorow
Electronic Frontier Foundation
As companies gained a toehold in an environment of lowered barriers, they turned right around and put up fresh barriers of their own. Regulators and lawmakers thinking about making the internet a better place for human beings, should make their top priority restoring power to users.
20 Feminist Films by Women, for Everyone
By Heidi Atlas
USC Annenberg Media
Despite the long history of exclusion and challenges, there has never been a better time in history to be a female filmmaker. To continue this progress and strive for gender equity in filmmaking, we have to celebrate the perspectives and artistic voices of women and their strengths and visions to create powerful films in spite of hostile conditions. 
Klein: Generative AI Won't Benefit Humanity
By Naomi Klein
The Guardian
There is a world in which generative AI, as a powerful predictive research tool and a performer of tedious tasks, could indeed be marshalled to benefit humanity, other species and our shared home. But for that to happen, these technologies would need to be deployed inside a vastly different economic and social order than our own.