books
Vietnam Changed the Way This Jazz Man Heard the World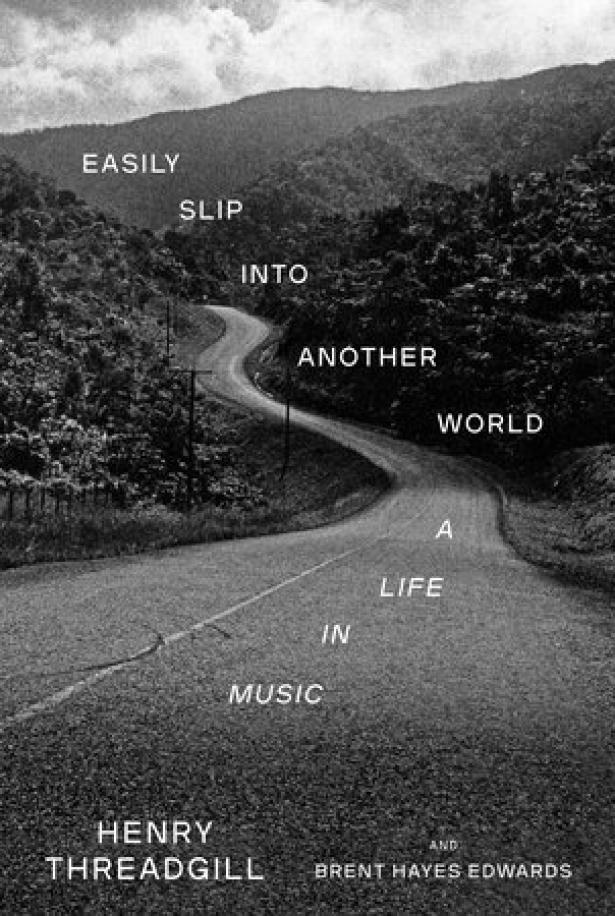 Easily Slip into Another World
A Life in Music
Henry Threadgill and Brent Hayes Edwards
Alfred A. Knopf
ISBN 9781524749071
It's rare to come across a new Vietnam War memoir from a major publisher in 2023. Most were written decades ago, when memories were fresh and wounds still raw. That generation of soldiers has begun to pass away.
Henry Threadgill's "Easily Slip Into Another World" is an unusual entrant in the genre. For one thing, this astringent book is only in part about his war experience. The remainder is about his rebellious childhood in Chicago during the 1950s, his apprenticeship in that city's pyretic music scene and — later, after the war — his variegated career as a composer, saxophonist and flutist touring the world and becoming, along with Ornette Coleman and Wynton Marsalis, one of the few jazz artists to have won a Pulitzer Prize.
There's more here than an insane war story, in other words. In fact, "Easily Slip Into Another World" is so good a music memoir, in the serious and obstinate manner of those by Miles Davis and Gil Scott-Heron, that it belongs on a high shelf alongside them.
But this memoir rises toward, and then falls away from, Threadgill's war experience. It's the molten emotional core. Let's start there.
After basic training he was stationed at Fort Riley, in Kansas, in a band that performed at officers' dances when it wasn't out on the field playing heroic martial standards to soldiers leaving for combat.
The band got good, and Threadgill's arrangements (he'd been listening to Thelonious Monk, Igor Stravinsky and Cecil Taylor) grew complicated. When he was asked to arrange a medley of national classics — "God Bless America," "The Star-Spangled Banner" and others — for an important ceremony, he did so in a manner than added a bit of, in his words, "angularity and dissonance." He was trying to stretch the music, to see what he could get out of it.
A Catholic archbishop stood up during the event and called the arrangements blasphemous. Top brass snapped to attention. The ceremony was shut down. Threadgill was fired from the band and, to his shock and dismay, shipped off to the Fourth Infantry Division in Pleiku, Vietnam, in the thick of the fighting. A "musical peccadillo," Threadgill writes, had earned him a probable death sentence.
In Pleiku, Threadgill was nearly killed on multiple occasions. He was in a jeep that overturned, and he permanently injured his back. He spent nights waist-deep in water. His base camp was attacked during the Tet Offensive. There are more strange harbingers than can be counted.
There were a lot of drugs, including the strongest pot imaginable, and plenty of music. Threadgill continued to play in bands and came across others. He makes you reconceptualize the musical template of the Vietnam War. There's no Hendrix and Creedence in his account; in the jungles around Pleiku, there's Coltrane and Coleman.
Threadgill gets the worst case of gonorrhea I've ever read about. His Army papers are lost and, in a "Catch-22" sort of nightmare, he's not sure he can prove who he is in order to go home. The madness is endless, and the endlessness is maddening. He isn't discharged until 1969. He's a different person.
"Easily Slip Into Another World" is about learning to hear the world, and Vietnam changed the way Threadgill did so. "It's like I grew a set of antennae over there," he writes. "When I returned, my reception equipment was different."
Threadgill wrote this book with Brent Hayes Edwards, a professor of English at Columbia University and a jazz writer. Some of their interview transcripts are included in small snippets, which let you see how close Threadgill's canny but philosophical speaking voice is to what's on the page. It's as if Edwards, as a sensitive amanuensis, guided a ball that was already rolling downhill.
Sometimes a work of art has a shadow title: a provisional nickname or draft label — something you call it as you're making it, but that doesn't end up being the final title when it matures. It's as though the work sloughs them off as it grows the way a snake sheds its skin.
The shadow title of "Easily Slip Into Another World," he writes, was "Failure Is Everything." I'm glad he didn't call it that; too much has been written about creative failure recently, and the shadow title would have made this sound like a book for venture capitalists. But a lot of attention is paid to Threadgill's own failures, large and small. This is among the reasons that this memoir is the kind of book I'd want to place in the hands of young musicians. It's also about the obstacles Threadgill intentionally put in his own path.
He could have made an easier career as a sideman. He's a multi-instrumentalist and has always been in demand. He's frequently led bands of his own. But he decided early that he wanted to compose, and he fell in instead with the avant-garde art and theater communities in Chicago and in New York. He always made his own path. He peeled off two dozen musical skins. He was mostly a leaver, not a joiner. It was his personality to rock the boats he was supposed to steer.
This book's first 200 pages are so excellent that, if it had remained about that length, "Easily Slip Into Another World" would have been, in that reviewer's oxymoron, an instant classic. The last 200 pages drift. Band follows band, tour follows tour, commission follows commission. This is a memoir with a lot of area codes.
But Threadgill writes ardently about the barriers Black composers and classical musicians have faced. He also refuses, most of the time, to ratify the borders between classical music and jazz.
He makes the case, in his own fashion, that it takes a village to raise a musician. There are roll calls of family members, teachers and stray artists who helped him along the way. The milieu in Chicago meant everything. High schools have band rooms; Threadgill makes you wish every building had a band room.
Music is everything that makes the musician: family, friends, hardships, joys, the sounds on the street, how tight you buckle your belt, the person who happens to be sitting across from you in the subway car, what you ate for breakfast — all of it.
Dwight Garner has been a book critic for The Times since 2008. His new book, "The Upstairs Delicatessen: On Eating, Reading, Reading About Eating, and Eating While Reading," is out this fall.