tv
'The Changeling' and the State of Black Prestige TV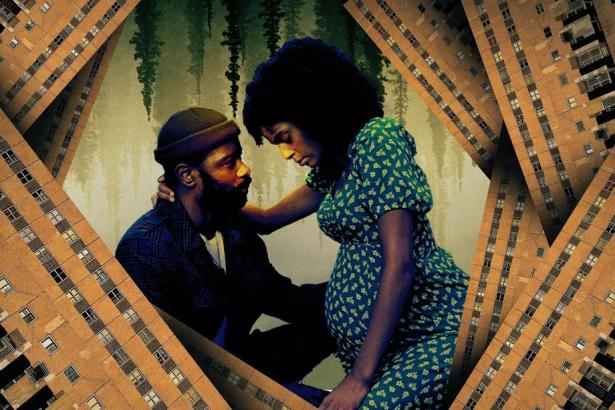 Apple TV+/Getty Images/Ringer illustration
This summer, CNN aired a five-part documentary series, See It Loud: The History of Black Television, covering a comprehensive variety of formats: comedies and dramas, but also reality, talk, and game shows. The third episode, "Drama Deconstructed," features creators, actors, and executives speaking to the limited viability of Black TV dramas in the 20th century as opposed to sitcoms such as The Cosby Show. There was Roots, of course, but there weren't many other formidable dramas with Black directors, Black writers, or largely Black casts until The Wire in the 2000s and the emergence of Shondaland with Scandal and How to Get Away With Murder in the early 2010s. Longtime television producer Garth Ancier, recounting conversations with network executives in earlier decades, describes fears of a Black cast depressing advertising rates in prime time. Even in the present day, former ABC president Channing Dungey—the first Black president of a major network—struggled to order Scandal to series due to some internal indifference to its pilot.
The main networks aren't the whole story, though. Black dramas for Black audiences (for lack of a better way of describing the commercial positioning of, say, Queen Sugar) are still going strong on OWN and BET. But in the past decade they've been complemented by the success of Shondaland on ABC and Netflix, Empire on Fox, Power on Starz, Insecure on HBO, and Atlanta on FX, to name a few. In that time, the mainstream spread of Black TV dramas (or dramedies) has led to, inevitably, a subset of these shows: the Black prestige drama. It's already hard enough to specify what exactly qualifies a TV series as prestigious in this sense, but these series are in large part distinguished by a Black literary bent—influenced by Jordan Peele, yes, but also by James Baldwin and Octavia Butler. (FX turned Butler's time-travel novel, Kindred, into a weakly received miniseries just last year.) Atlanta is the greatest TV series of its generation, in general, and so it also happens to be the Black prestige drama to beat. But it's also a strange case: It was billed as comedy and—with the exception of its divisive third season—was hardly as earnest as many of the other shows that I have in mind. Really, I'm thinking of something a bit more like The Changeling.
Apple TV+ premiered The Changeling on Friday, with the first three episodes immediately available to stream and the remaining five episodes releasing weekly through October. Directed by Melina Matsoukas (Queen & Slim) and adapted from the dark fantasy novel of the same title by Victor LaValle, The Changeling is a horror story about modern parenthood. Lakeith Stanfield and Clark Backo star as Apollo and Emmy, a young couple in New York City whose marriage takes a frightful turn once Emmy goes missing following a mysterious tragedy involving their newborn son, Brian. The narrator in the novel describes Brian's birth as "a fairy tale moment, the old kind, when such stories were meant for adults, not kids," and this about summarizes the tone of the adaptation—a series in which Stanfield's Apollo often alternates between grounded dialogue and fairy-tale exclamations. It's a peculiar show—but also one clearly crafted in this new style of Black prestige.

The Black prestige drama has recently, outside of Atlanta, had a rough record of consternation and cancellations. The best of these dramas, I'd say, was Barry Jenkins's miniseries The Underground Railroad, an adaptation of the novel by Colson Whitehead about a couple of runaway enslaved people embarking on a surreal tour of both time and space in an exploration of Black American history. The Underground Railroad was met with some critical exasperation, as historical dramas about slavery tend to be these days, but it ultimately outperformed such complaints with a strong cast, sharp writing, and subversive direction. The series was the promise of a Black historical prestige drama at its best.
The most frustrating series, in contrast, at least in my viewing experience, was Them: an overwrought race-horror anthology about housing discrimination, defined in large part by its excessive self-consciousness of its creative debts to Peele (down to Them, as a title, mirroring Us). Here I should also stress that the Black prestige TV drama doesn't exist in a vacuum; Them was made in the same millennial progressive style and racial reckoning mindset as recent movies such as Antebellum and Candyman. A couple of years ago, I wrote somewhat harshly about the worst impulses of these projects, seemingly influenced by Paul Haggis's neurotic race-war drama Crash. The height of this absurdity in fictionalized race relations was an episode of Lovecraft Country dedicated to Emmett Till that culminated with a white woman role-playing his death, as an empathetic exercise. This was also a sign of a general tendency of Black prestige dramas, historical or otherwise, to trivialize themselves, somewhat paradoxically, with immense self-righteousness and activist fervor.
The Changeling isn't that, at least. It's not singularly about race, though its characters are distinctly Black. It isn't preachy. It isn't Twitter-brained. It also isn't, I'm sorry to say, the Black prestige breakthrough that I'd hoped would have materialized by now. It's certainly a lot less didactic and obnoxious than Them, but, seemingly as a sort of overcorrection, The Changeling is often too cutesy and mellow and ponderous for its own good. The first couple of episodes are, frankly, a slog: both an hour long and together forming a sort of overextended prologue. Not until the third episode does The Changeling really sink its hooks and launch into its main action: Apollo's exploration of New York in his desperate search for Emmy. This pacing is true to the novel, for whatever it's worth, and the three-episode premiere at least gives viewers who stick with it a chance to see the series pick up steam at launch (rather than waiting three weeks for the show to "get good"). But asking a viewer to stick with those first couple of hours is asking a lot.
Both the immediate fate and the lasting legacy of the Black prestige drama seem uncertain. HBO canceled Lovecraft Country after a single season. Amazon had previously planned to release a second season of Them in 2023, but the ongoing strikes in Hollywood seem to have stalled its arrival. The Changeling comes across in some ways as an uncomfortable holdover from a slightly earlier phase of prestige television, once the very term "prestige" had stopped suggesting a certain excellence and only a certain sensibility, certain gestures, and a certain gloss. I've come away from the show wondering whether Black prestige inevitably suffers the same problems—bloat, pretension—as prestige television generally; and, if so, whether it's time for me to rewatch Atlanta or, better yet, Scandal.