labor
Postal Workers Become Largest Union To Demand Ceasefire in Gaza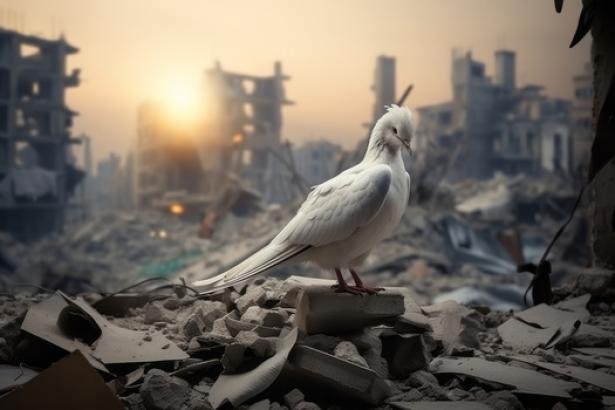 One of the nation's largest labor unions has become the latest organization to demand a ceasefire in Gaza as Israel's war with Hamas plays out.
The American Postal Workers Union announced on Wednesday that its members are "shocked and saddened by the tragic and ongoing violence in Israel and Palestine." The statement condemned the Hamas violence of Oct. 7 but also said Israel's response "has made the prospects for peace more remote."
APWU Detroit local president Keith Combs said an estimated 4,000 children are among more than 10,000 deaths in the conflict so far.
"Israel has shut off the flow of food, water, fuel and medical supplies to the Gaza Strip, a war crime," he said. "A humanitarian catastrophe is unfolding every day in Gaza. Thousands more innocent civilians stand to die - wholly preventable deaths."
The White House announced Thursday that Israel has agreed to a daily four-hour "humanitarian pause" from bombing Gaza to allow civilians to flee, but there's no word on whether those who leave will be allowed back in at a later date. The push for a longer pause came as part of President Joe Biden's renewed diplomatic push to free hostages taken by Hamas.
Combs said the union's position is that anything less than an immediate ceasefire, release of hostages and massive humanitarian aid to the people of Gaza will not be enough.
"We call on our government - which is the primary foreign benefactor of the Israeli government - to use all its power to protect innocent lives," he said, "and to help bring about peace in the region, and not use our tax dollars for more war."
Other unions have also made statements regarding the violence in Gaza, including Starbucks Workers United, which posted a message of solidarity with Palestine on X, formerly Twitter, on Oct. 9. Starbucks executives sued the union in federal court to stop using the company's name and logo, as trademark infringement. The union has filed its own countersuit.