Teacher boycott of standardized test in Seattle spreads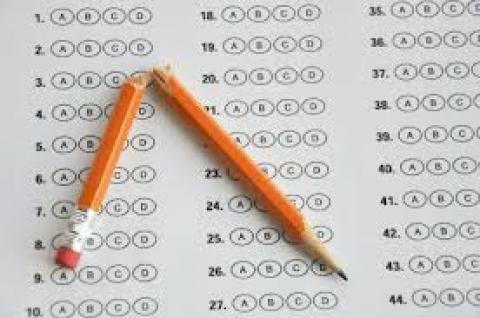 A boycott of Washington state's mandated standardized test by teachers at a Seattle school is spreading to other schools and winning support across the country, including from the two largest teachers' unions, parents, students, researchers and educators.
The decision by teachers at Garfield High School to boycott the state's Measures of Academy Progress because, they say, the exams don't evaluate learning and are a waste of time is fueling a growing debate about the misuse of standardized tests in public education.
The Garfield teachers have now been joined by some teachers at a few other schools in Seattle, including the alternative Orca K-8 school. Colleagues at other schools have sent letters of support, as have groups including the Garfield PTSA, the Seattle Student Senate and a group of more than 60 researchers, educators and education activists, including Diane Ravitch and Jonathan Kozol.

The boycott is the most recent nationally publicized event in an expanding revolt against high-stakes standardized tests and the use of students' scores to evaluate teachers, schools, districts and states. The test approach is being followed nationwide with the support of the Obama administration but against the advice of assessment experts who say these exams are not designed for such use.
Parents have started to opt out of having their children take high-stakes tests; school boards have approved resolutions calling for an end to test-based accountability systems; thousands of people have signed a national resolution protesting high-stakes tests; some superintendents have spoken out, and so have teachers. It has been building momentum in the last year, since Robert Scott, then the commissioner of education in Texas, said publicly that the mentality that standardized testing is the "end-all, be-all" is a "perversion" of what a quality education should be. In fact, the Texas House just zeroed out funding for the state's standardized tests in a draft budget to make a statement about over-testing.
Almost all of the teachers and staff at Garfield High are boycotting the test because they say it is not aligned with curriculum and is inappropriately being used by administrators to evaluate teachers, a purpose for which it was not designed. District administrators have defended the test.
The presidents of both the National Education Association and the American Federation of Teachers, which collectively have more than 4.5 million members, issued separate statements supporting the Garfield-led boycott.
AFT President Randi Weingarten, in this statement, thanked the Garfield teachers "for taking a courageous stand against the fixation on high-stakes testing and its harmful impact on our ability to give our students the high-quality public education they deserve."
NEA President Dennis von Roekel said in his statement, "I, along with 3 million educators across the country, proudly support their efforts in saying 'no' to giving their students a flawed test that takes away from learning and is not aligned with the curriculum."
Here's a question: Has anybody told President Obama  that his education policies have resulted in a growing revolt against standardized testing?