High-Tech Workers, Jobs, College Graduates and Immigration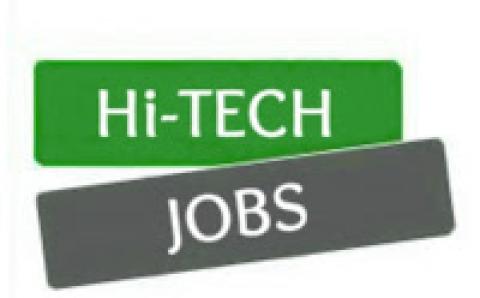 Hi-TecH Jobs, http://www.hitechjobvacancies.com
    Companies want a massive expansion of visa holders so they can pay them less.
By Richard Trumka
President AFL-CIO
May 28, 2013
Policy proposals from multinational corporations often come with slick, poll-tested rhetoric. It is always worth digging deeper.
And the more you dig into the idea that we need to hugely expand the number of employer-based temporary worker visas for tech companies, the more you uncover the truth: This is about powerful companies pursuing lower wages.
First, let's be clear. Immigration helps America. People who come here to pursue their dreams and aspire to be citizens strengthen our country. America's unions embrace immigrants and new citizens.
But we need the right rules and policies in place to reach our potential. When foreign temporary workers get stuck in a revolving-door system that does not give them a realistic chance to stay and become citizens, then the ladder to the middle class is broken. And this is definitely reason for concern.
We worry about corporations firing or passing over qualified American workers in order to import temporary foreign workers at lower wages.
We worry about a declining middle class as corporate profits reach record highs.
Americans aren't looking for handouts. We aren't looking to be hired for jobs for which we lack essential qualifications. We just want a fair chance to use the skills we have earned - often at the cost of huge student loans - to work our way into the middle-class jobs of the future.
High-tech companies say there are "too few" American high-tech workers, but that's not true.
Today there are 20,000 fewer African-American computer programmers and system analysts employed than in 2008.
In the fields of computer and information science and engineering, U.S. colleges graduate 50% more students than there are new hires.
Basic supply and demand suggests that if there were too few qualified tech workers, their average salaries would be going up. But tech wages haven't risen since Bill Clinton was president.
Clearly, high tech is not looking to bring in H-1B visa holders for a few years at a time because there is a shortage of tech workers. They want a massive expansion of H-1B visa holders because they can pay them less.
This is not about innovation and job creation. It is about dollars and cents.
[Richard Trumka is president of the 12 million-member AFL-CIO.]
(AustinStartUp.com)
By Hal Salzman, Daniel Kuehn, and B. Lindsay Lowell 
May 30, 2013
In 2011, the number of high-skilled (i.e., possessing at least a college degree) guestworkers was estimated to be equal to between one-third to one-half of new job openings filled by all college graduates in the information technology (IT) sector. However, a new analysis finds that in 2011, the number of college-educated guestworkers under the age of 30 in IT was equal to two-thirds of all the 166,000 new college-educated IT job holders under the age of 30. At a time when Congress is proposing to dramatically increase the number of skilled guestworkers available to IT and other industries, it is important to consider the adverse impact of increasing the guestworker flow on U.S. college graduates just entering the workforce and on those in school making plans for their future.
According to the U.S. Government Accountability Office, the country's largest skilled guestworker program (H-1B) is primarily used to fill "entry-level" positions. Thus, recent graduates in the science, technology, engineering and math (STEM) fields seeking an initial foothold in the IT job market are competing directly with young college-educated guestworkers for these entry-level positions. The large supply of young guestworkers not only provides competition to new U.S. graduates, but also provides a large supply of younger, lower-paid workers who can substitute for older workers. The effect of this large supply of guestworkers can be seen in wages in IT, which have remained flat, and are hovering around late 1990s levels in real terms. Survey data show this is acting as a discouraging signal to STEM grads considering entering the IT job market.
If we more than double the supply of H-1B guestworkers and create a new green card category for foreign-born STEM graduates - as both chambers of Congress have recently proposed - -it will have a significant negative impact on both the long-term strength of the U.S. STEM workforce and the employment prospects for those just entering college. Already U.S. colleges graduate 50 percent more computer science majors than are able to find a job in IT. If either the proposed SKILLS Visa Act from Representatives Issa (R-Calif.) and Goodlatte (R-Va.), or the current version of the proposed comprehensive immigration reform bill in the Senate is enacted (S.744), a conservative estimate is that there will be 180,000 new college-educated IT workers under 30 years old entering the labor market every year via guestworker visas or STEM green cards. If this occurs, each year the number of new IT guestworkers and STEM green card beneficiaries will be greater than the number of new hires of young IT college graduates in 2011. Such a policy will discourage U.S. students with STEM degrees from entering IT, the country's largest high-tech field, comprising half of the entire STEM workforce.
Note: For explanation and detailed estimates of IT guestworker population, see Salzman, Kuehn and Lowell, Guestworkers in the High-Skill Labor Market (esp. Figure G and Table 2),
http://www.epi.org/publication/bp359-guestworkers-high-skill-labor-mark…
. For L visa holders, authors assume the same age distribution as all H-1B workers as reported by Department of Homeland Security (DHS) in the 2012 Characteristics of H-1B Specialty Occupation Workers report, and assume 90 percent of workers in the Optional Practical Training (OPT) program are under age 30. For STEM green card estimates, authors assume the same percentage enter the IT workforce as those on the OPT-STEM extension (77%) and that 90 percent are under the age of 30 (because they are recent graduates). Share of new IT workers derived from the projected annual flow under S.744 and SKILLS Visa Act utilize the lower H-1B and STEM green card quotas set under the SKILLS Visa Act.
Source: