Dispatches from the Culture Wars - Cops and Robbers edition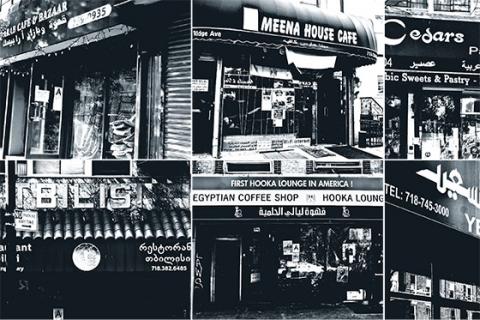 , (Photo: Sarah Silberg - New York)
The NYPD Division of Un-American Activities
By Matt Apuzzo & Adam Goldman
August 25, 2013
New York Magazine
Whatever the shortcomings of the Foreign Intelligence Surveillance Act oversight system, at least there is, theoretically, a check on the agency's activities. But in New York City, for Muslim citizens and activists of many stripes, there is no such outside system meant to safeguard their privacy. The NYPD conducts its oversight in-house. City Hall doesn't review intelligence programs the way Congress does. Courts can step in to settle questions about constitutionality, but only if somebody finds out about programs that are designed to remain secret forever.
Toni Morrison Responds to Ohio School Board Prez

By Denise Smith Amos
September 13, 2013
Cincinnati.com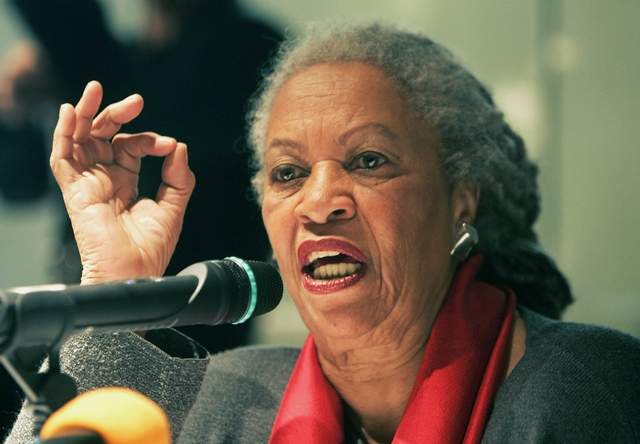 Toni Morrison / Cincinnati.com /AP file photo
Author Toni Morrison has spoken out about remarks by Green Township's Debe Terhar - the president of the Ohio School Board - in which Terhar called Morrison's novel The Bluest Eye "pornographic."
"The book was published in the early seventies and it has been banned so much and so many places. That I am told I am number 14 on the list of 100 banned books," Morrison told Columbus TV station NBC4.
"I resent it. I mean if it's Texas or North Carolina as it has been in all sorts of states. But to be a girl from Ohio, writing about Ohio having been born in Lorain, Ohio. And actually relating as an Ohio person, to have the Ohio, what- Board of Education? Is ironic at the least," Morrison, a Lorain native, told the TV station.
The ACLU Thursday wrote a scolding letter to Ohio's School Board President Debe Terhar for calling The Bluest Eye, a novel by Toni Morrison, pornographic during a board meeting Tuesday and for suggesting any mention of it be excised from the new Common Core education standards the state has adopted.
When Did Sadness Become a Disease? How We've Pathologized Everyday Life
By Diane Cole
September 12, 2013
AlterNet
Here's the bad news: you're stressed out and depressed. The good news? According to two recent books, you've got a lot of company. But, given the ubiquity of stress and depression these days, what do those terms actually mean anymore, and what effects do they have on our lives and our society as a whole?
More troubling, according to these authors, is that each of these "conditions" has become so prevalent that the distinction between normal and abnormal pressures or moods has become completely blurred. And once stress and depression are considered to be as ordinary as the common cold, we all become targets for Big Pharma's marketing campaigns of medications that may not actually help us. Also, in focusing inward on our own stressors or personal capacities to bounce back or rebalance, we risk losing sight of the impact of larger societal and economic pressures and policies-areas where readjustment could make a real difference in beginning to slow the treadmill quality of contemporary life for the benefit of all, perhaps especially for women.
Taking Over the Judiciary: The Impact of the Federalist Society
By Stephen F. Rohde
August 15, 2013
Los Angeles Review of Books
In 1980, three young conservative law students at Yale and the University of Chicago were fed up and decided to do something about it. Alienated by what they perceived as the "liberal" bent - engendered by the New Deal, the Great Society, and the civil rights, women's, and anti-war movements - of their law professors and fellow students, they founded the Federalist Society for Law and Public Policy Studies. Over the next 30 years, the Federalist Society would transform the very nature and ideological perspective of American law and the judiciary in significant ways.
Today, the Federalist Society claims 13,000 dues-paying members and another 32,000 lawyers and law students who are involved in its various activities. Four current members of the US Supreme Court - Chief Justice John Roberts, and Associate Justices Antonin Scalia, Clarence Thomas, and Samuel Alito - are current or former members of the Society. Every single federal judge appointed by Presidents George H.W. Bush and George W. Bush was either a member or approved by members of the Society.
By Katie Halper
August 5, 2013
Zeek
One of my proudest moments was when Rush Limbaugh attacked me. Well, he didn't attack me, per se, but he attacked my family. Kind of. Specifically, he attacked my summer camp - which three generations of my family had attended and which was coincidentally the subject of my work-in-progress documentary. In June of 2012, the right-wing libertarian organization Americans for a Limited Government "exposed" that President Obama's nominee for director of the Bureau of Labor Statistics had sent her children to Camp Kinderland; Limbaugh then picked up and fleshed out the story of Obama's guilt by association with this "left-wing Jewish summer camp." Founded in 1923 by poor, mostly Yiddish-speaking immigrant factory workers, some of whom were socialists and communists, Kinderland, to Rush and his cohorts, was the American left-wing Jewish equivalent of Muslim madrasas, devoted to inculcating innocent young minds with dangerous, un-American ideas.