Friday Nite Videos -- Dec 27, 2013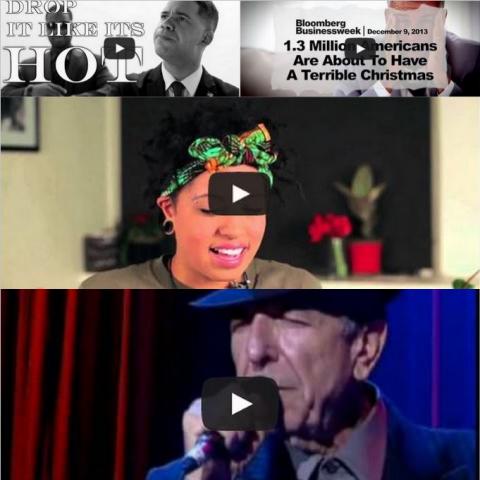 To view a Friday Nite Video, click an image below,
Bryan Stevenson: We Need to Talk About Injustice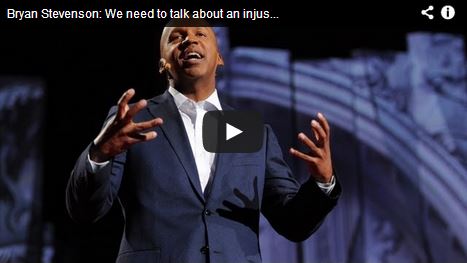 Human rights lawyer Bryan Stevenson shares some hard truths about America's justice system, starting with a massive imbalance along racial lines: a third of Black men have been incarcerated at some point in their lives.
Leonard Cohen: Democracy Is Coming to the USA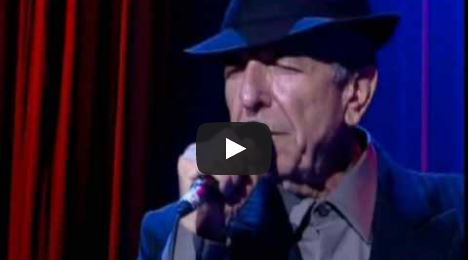 Leonard Cohen performs Democracy Is Coming to the USA. "It's coming through a crack in the wall, it's coming from the sorrow in the street."
What Does the PISA Report Tell Us About U.S. Education?
Many people use the PISA report to claim US public education is failing. But the data from the highest performing countries teach a different lesson. More information
here
.
Chiara de Blasio Tells Her Story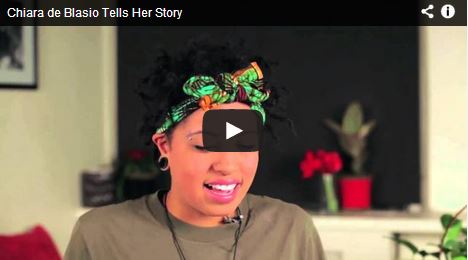 To encourage others to also seek help, Chiara de Blasio shares her personal story battling depression and substance abuse.
Merry Christmas: No More Unemployment Benefits
Merry Christmas, from the GOP: no more unemployment benefits. Sign
here
to extend benefits.
President Barack Obama - Drop It Like It's Hot