labor
More Views on the UAW Volkswagen Election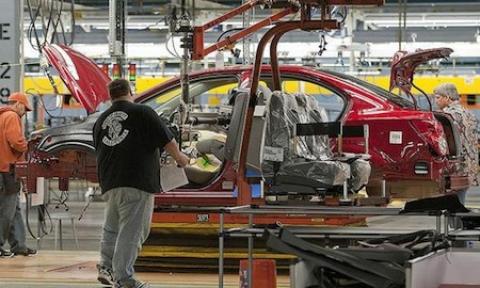 Workers' rejection of United Auto Workers representation at a Volkswagen plant in Chattanooga, Tenn., was a stinging defeat for unions' hopes for the growing number of factories in the South.
After the VW vote, what barriers would labor have to overcome to organize factory workers in areas that have not traditionally welcomed unions?
New York Times' "Room for Debate" hears from Kenneth Riley of the International Longshoremen's Association; Mike Jarvis and Lon Gravett, workers at the Chattanooga VW factory; Mike Elk from In These Times; Linda Chavez, former Reagan Labor Secretary; Kate Bronfenbrenner, Cornell University; and Stephen Silvia, American University.

(1) Kenneth Riley, member of the International Longshoremen's Association for 38 years, a local union president in South Carolina, and international vice president of the union:
Needless to say the loss at VW is very disappointing to all of us in labor, especially to those of us in the South. When a campaign becomes this visible and is viewed by the public and the media as a test case for the future of organized labor, then labor must be all-in, on the ground throughout the campaign with the necessary resources to ensure a victory.
Labor must be prepared to make a long-term commitment and long-term investments in the South if we are to remain viable. The nonunion culture won't change overnight, so just focusing on the South during an organizing campaign is not sufficient. Educating workers and the community will require the big international unions becoming a real part of the community through its investment and its visibility. There are small struggling local unions throughout the South but they do not have the resources or support of the internationals.
We must remember that unions are most likely to be successful in units where the majority of the workers are minorities, people of color and women. This reality must be factored into the campaign strategy.
Finally, to underestimate the abilities of well-financed antiunion forces, and their determination to defeat labor, will ensure us a defeat every time.
Continue reading the complete debate at NY Times