Friday Nite Videos -- April 25, 2014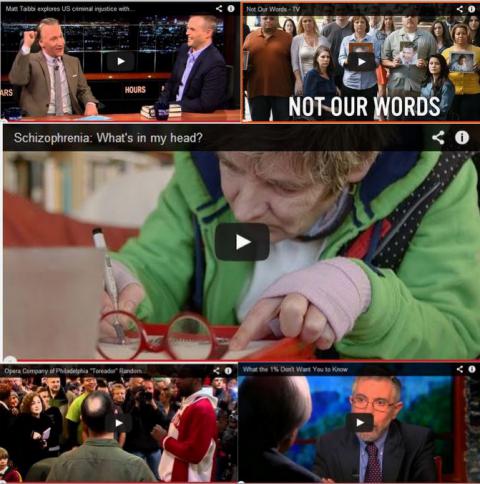 To view a Friday Nite Video, click an image below,
---
'Toreador': A Random Act of Culture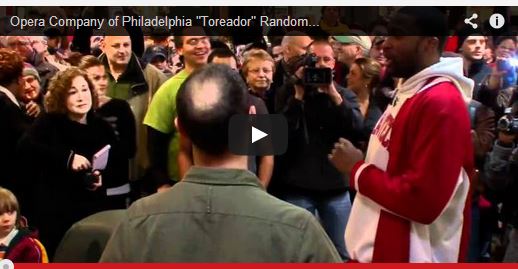 The Opera Company of Philadelphia performs "The Toreador Song" from Bizet's Carmen at the city's famed Reading Terminal Market for a crowd of surprised and delighted shoppers who responded with a chorus of cheers and a rousing ovation.
---
What the 1% Don't Want You to Know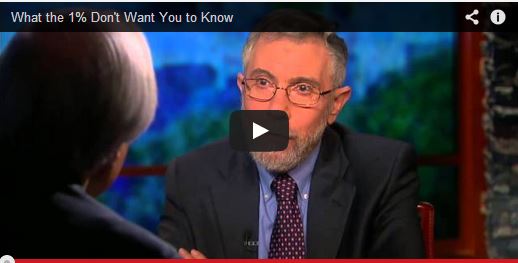 Economist Paul Krugman explains how the United States is becoming an oligarchy - the very system our founders revolted against.
Not our words. This weekend we are this television ad in Indianapolis and in Washington, D.C. It features survivors of gun violence and family members of victims speaking the extremist words of gun lobby leaders -- words that don't speak for them or their experience with gun violence.
Schizophrenia: What's in My Head?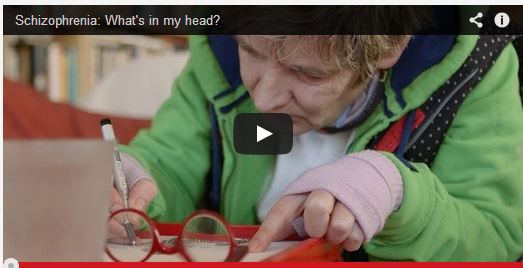 When she's experiencing hallucinations, artist Sue Morgan feels compelled to draw; to 'get it out of her head'. Sue was diagnosed with schizophrenia about 20 years ago. The drawing is therapeutic, but it's also Sue's way of expressing the complex and sometimes frightening secret world in her head. In this film Sue meets Sukhi Shergill, a clinician and researcher at the Institute of Psychiatry in London. He's also making pictures, but using MRI to peer inside the brains of schizophrenia patients.
---
Matt Taibbi Explores Criminal Injustice With Bill Maher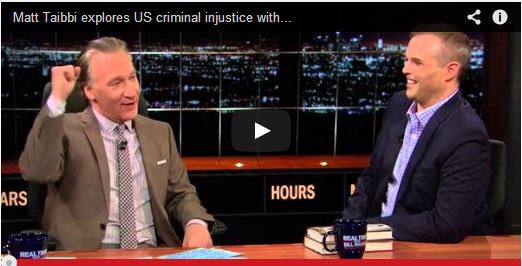 Journalist Matt Taibbi tells Real Time's Bill Maher about the criminal inequalities between the rich and the poor in the USA - meaning that, for example, people who have committed $800 of fraud are not allowed to see their kids again while those that have stolen billions have not been punished.