Friday Nite Videos -- June 6, 2014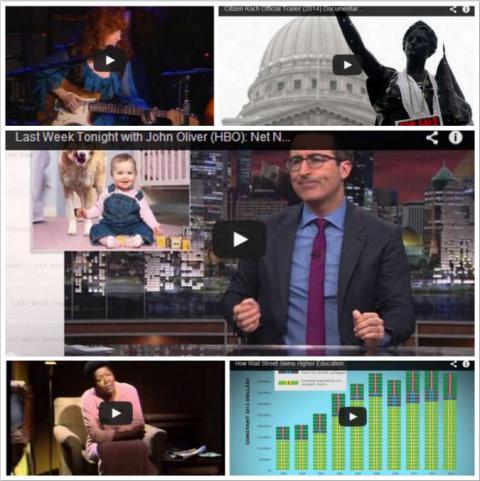 To view a Friday Nite Video, click an image below,
---
How Wall Street Skims Higher Education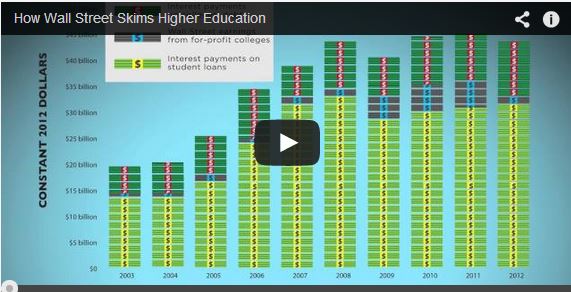 Wall Street skim is driving up the cost of college. Students are saddled with higher tuition and student debt. Taxpayers are covering risky loans and high interest rate for institutional borrowing. And for-profit colleges are overcharging students to drive profit.
---
Richard Pryor, Maya Angelou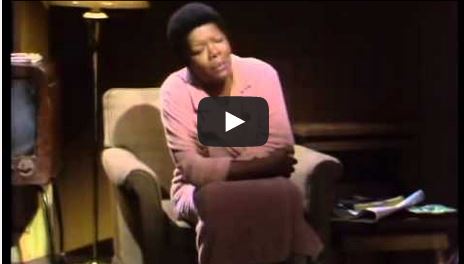 A scene from the May 1977 Richard Pryor special with Maya Angelou, which lead to the creation of the landmark television show.
---
Documentary: Citizen Koch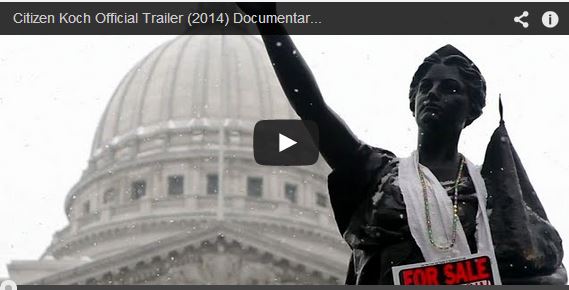 In this searing exposé on the state of democracy in America and the fracturing of the Republican Party, Academy Award®-nominated directors Carl Deal and Tia Lessin (Trouble the Water; co-producers of Fahrenheit 9/11 & Bowling for Columbine) follow the money behind the rise of the Tea Party. CITIZEN KOCH investigates the impact of unlimited, anonymous spending by corporations and billionaires on the electoral process, featuring stories of life-long Republicans whose loyalty is tested when their families become collateral damage in the GOP fight to take organized labor out at the knees. Alternately terrifying and funny, CITIZEN KOCH is an essential and powerful portrait of our political times.
---
John Lee Hooker, Bonnie Raitt, "I'm In The Mood"
John Lee Hooker and Bonnie Raitt perform "I'm In The Mood." From the DVD "John Lee Hooker & Friends 1984-92." More info here.
---
John Oliver: Stop Cable Company F**kery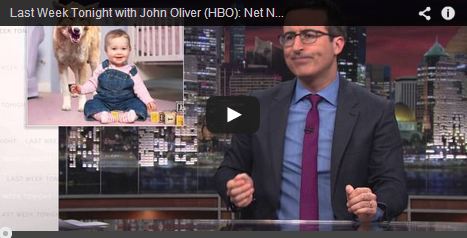 Letting cable companies set the terms for communicating over the Internet is like hiring a dingo as your babysitter. John Oliver explains the "net neutrality" controversy and lets viewers know how they can voice their displeasure to the FCC.