Lesley Gore, Feminist Hero, Dies at 68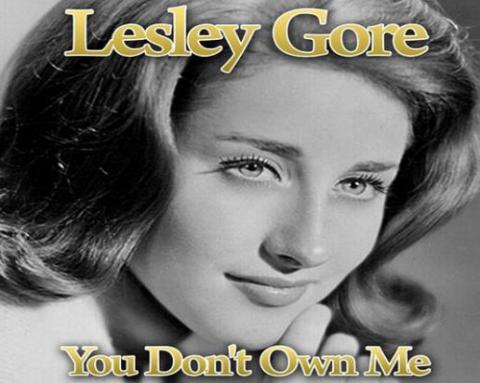 .,Beyond Chron
Lesley Gore, Feminist Hero, Dies at 68
by Randy Shaw
February 17, 2015
Beyond Chron
In 1964, 17-year old Lesley Gore shook up the rock music world with the feminist anthem, "You Don't Own Me." One year after Betty Friedan's The Feminist Mystique and years before the rise of the women's movement, Gore sent a powerful message about women's independence and power that still resonates today.
Gore died on February 16 after a bout with cancer. She remained a committed feminist and progressive until the end, working to protect women's reproductive rights and their right not to have their bodies and lives controlled by others.
I have two vivid memories of Lesley Gore. First, I met her in Santa Monica in the 1970's when she was still figuring out a career direction. I remember thinking that here I was talking to the legendary Lesley Gore and she was a completely down to earth person.  She never acted like a proverbial star.
Gore's plans soon became clear when she joined her brother Christopher in writing the music for the hit film Fame, which came out in 1980. She was nominated for an Oscar for one of her songs.
My other Gore memory is when I watched the legendary film on the T.A.M.I. show for the first time. Hands down the greatest concert film in history, the 1964 Santa Monica Civic Auditorium concert is best known for the inflammatory performance by James Brown and the Fabulous Flames.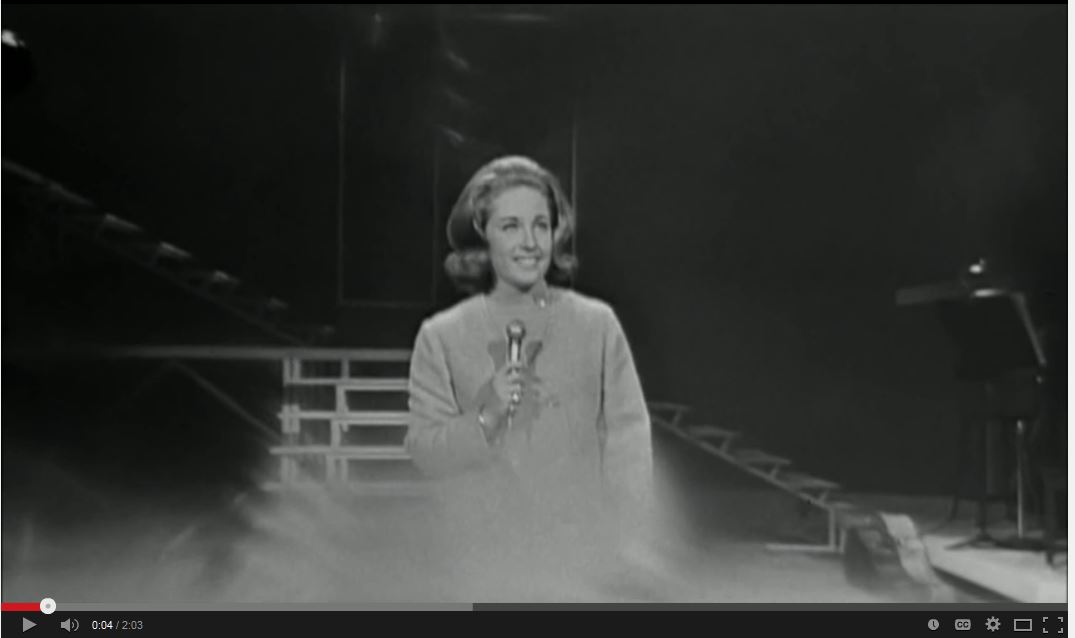 Lesley Gore performs "You Don't Own Me" on the 1964 T.A.M.I show.
Nothing, and I mean nothing, in the annuals of rock has ever matched Brown's T.A.M.I. Show performance. If you doubt this, watch the film. In addition to Brown, the film featured The Supremes, The Beach Boys, Marvin Gaye, and the Rolling Stones.
It was an all-star concert lineup likely unmatched for the many all time greats in their prime. And who did the producers of the film decide to cast as the final, headline act?
Lesley Gore.
As Casey Stengel used to say, you can look it up.
Life is not always a party for rock and roll heroes. But Lesley Gore lived with purpose, conviction and integrity throughout her life.
If you are not familiar with her work, it's all available online. Don't miss the video of "You Don't Own Me" that Gore approved for the 2012 election.
[Randy Shaw is Editor of Beyond Chron and a lifelong fan of Leslie Gore.]
"You Don't Own Me" PSA
October 2014
Upworthy from The Department of Peace on Vimeo.
Created by The Department of Peace
 In 2013, there were more laws passed to limit women's reproductive rights than in the entire previous DECADE.
Ten million more women than men voted in the last election. In fact 53% of voters were women. That is not a voting block it's a majority. Women have decided literally every election in our lifetimes, yet, midterm turnout is historically low. LET'S CHANGE THAT!
 
Many of us may have access to good health care, but our experience being a woman - and our rights - shouldn't depend on our zip code. Our sisters in Texas, Wisconsin, North Dakota, Ohio, Arkansas, and so many other states don't have what we have. The most regressive, anti-woman, anti-voting, anti-equality laws are being passed on the state level. This is why the MIDTERMS are so important.
 
It's not enough to vote - we have to vote like our futures are on the line- because they are. That means you vote, but you also talk about voting. You post about voting. You bring some pals to the polls.
There is a war being waged on women's rights and we must fight back with everything we've got. Please VOTE on Nov.4th!
 
Appearances by: Abbey Lee Kershaw, Alexa Chung, Alia Penner, Alia Shawkat, Amy Rose Spiegel, Amanda Zazi Charchian , Ana Calderon, Anna Fitzpatrick, Ariana Delawari, Arrow and Ada, Barb Morrison, Becky Stark, Brodie Lancaster, Brooke Williams, Carlen Altman, Carrie Brownstein, Cassie Carello, Chapin Sisters, Courtney Hall, Courtney Martin, Elle Wagner, Erika Spring, Hannah Johnson, India Menuez, Judith Iocovozzi, Justin Vivian Bond, Karen Elson, Kate Nash, Kate Urcioli, Katy Goodman, Kime Buzzelli, Krista Bachmeier, Kristina Uriegas, Leah Siegel, Leith Clark, Lena Dunham, Lesley Gore, Lisa Mayock, Lucy Moffatt, Madelyne Beckles, Mae Whitman, Mallyce, Maximilla Lukacs, Maria Valencia, Mecca Andrews, Meg Olsen, Melissa Coker, Mia Moretti & Caitlin Moe, Mia Lidofsky, Miranda July, Natalia Czajkiewicz, Natasha Lyonne, Petra Collins, Rachel Antonoff, Rebecca Fernandez, Rain Phoenix, Riley Keough, Ruby Karp, Ryan Roche, Sarah Sophie Flicker, Shae Detar, Sia, Sophie Buhai, Tavi Gevinson, Tracee Ellis Ross
Written by John Madara and Dave White Tricker. Produced by Quincy Jones, 1964. Performed by Lesley Gore

You don't own me, I'm not just one of your many toys
You don't own me, don't say I can't go with other boys
Don't tell me what to do
Don't tell me what to say
Please, when I go out with you
Don't put me on display,
'Cause You don't own me, don't try to change me in any way
You don't own me, don't tie me down 'cause I'd never stay
I don't tell you what to say
I don't tell you what to do
So just let me be myself
That's all I ask of you
I'm young and I love to be young
I'm free and I love to be free
To live my life the way I want
To say and do whatever I please
A-a-a-nd don't tell me what to do
Oh-h-h-h don't tell me what to say
And please, when I go out with you
Don't you dare put me on display
Hey, I don't tell you what to say
I don't tell you what to do
So just let me be myself
That is all that I ask of you
I am young and I love to be young
I'm free and I love to be free
To live my life the way I want
To say and do whatever...