Friday Nite Videos -- May 15, 2015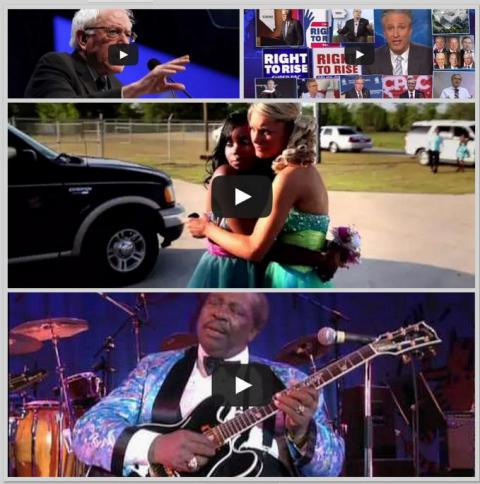 ,
---
BB King - 'The Thrill Is Gone'
BB King (1993), a world-reknowned musician and blues ambassador, performing his biggest hit at the Montreux, Switzerland, jazz festival.
---
BB King 'Swaps Some Blues' in Prison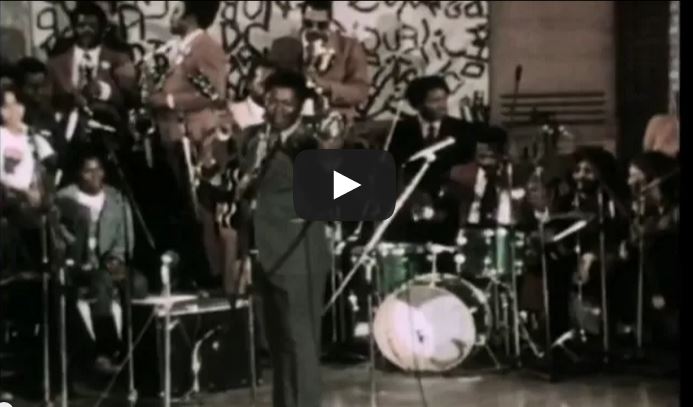 A young BB King performs for a prison audience, who he came to 'swap some blues with.' 
---
Southern Rites (HBO Documentary)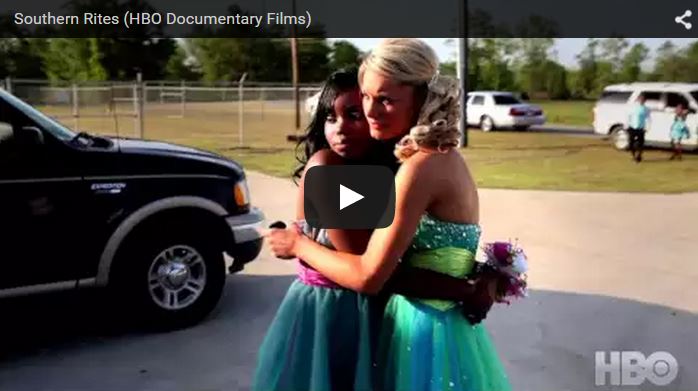 Producer John Legend set out to document the desegregation of a Southern prom, and discovered that it would turn into a much larger story. Airs May 18.
---
Jeb Bush's 'Weird' Iraq Answers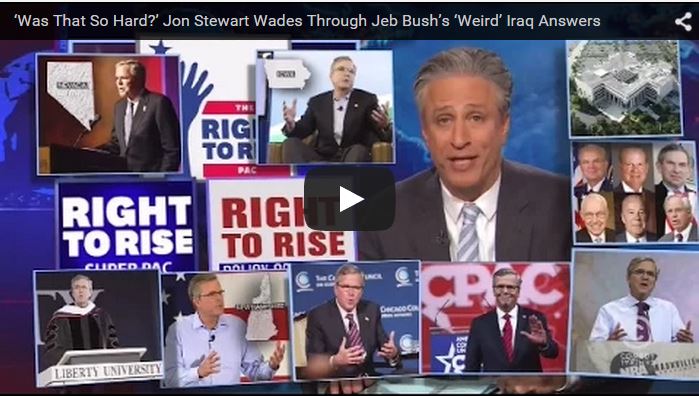 Jon Stewart wades through all of Jeb Bush's different answers on Iraq. Misheard the question. Mistakes get made all the time. These questions do a disservice to the soldiers. Really, is it so hard?
---
Bernie Sanders: "Call Me a Democratic Socialist"!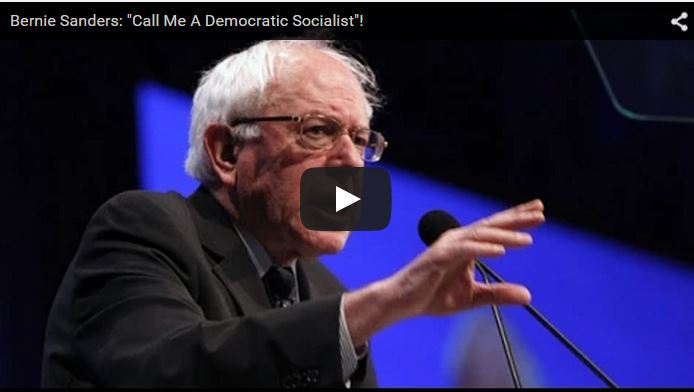 U.S. Senator Bernie Sanders joins Thom Hartmann for their weekly town hall meeting, Brunch with Bernie, and says he's proud to be called a Democratic Socialist.