Researcher: State Tried to Cover Up Child Lead Poisoning in Flint Following Switch to River Water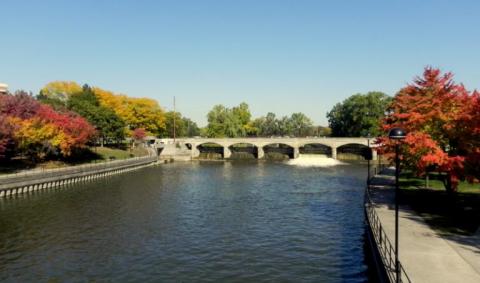 The Flint River,
The State of Michigan attempted to cover up the fact that its own data revealed a significant spike in lead found in Flint children after the state forced the city to draw water from the Flint River, a researcher who studied the Flint crisis has alleged.
In a posting Monday on the website FlintWaterStudy.org, Virginia Tech professor Marc Edwards accused the state of neglecting the lead-poisoning issue even though Michigan officials knew as early as summer 2014 that there was a problem.
"They [Michigan Department of Human and Services officials] discovered scientifically conclusive evidence of an anomalous increase in childhood lead poisoning in summer 2014 immediately after the switch in water sources, but stood by silently as Michigan Department of Environmental Quality (MDEQ) officials repeatedly and falsely stated that no spike in blood lead levels (BLL) of children had occurred," wrote Edwards
Last summer, Edwards joined forces with a coalition of Flint residents and the ACLU of Michigan to conduct an independent test of water entering the homes of Flint residents. Those tests found lead levels dramatically higher than those being claimed by state and city officials.
This new report, prompted by state e-mails obtained by Edwards under the Freedom of Information Act, adds to the emerging picture of a state government more concerned with concealing the potential health hazards that resulted from the water-source switch than with addressing the risks themselves.
Flint emergency manager Darnell Earley, who was appointed by Gov. Rick Snyder, ordered that the city switch from the Detroit water system to the caustic Flint River in April 2014.
As part of his latest allegations, Edwards reports that state officials "stonewalled" his attempts to obtain data that would have proven that the amount of lead being found in Flint children took a significant jump in the summer immediately following the switch to the Flint River.
Dr. Mona Hanna-Attisha, head of pediatrics at Hurley Children's Hospital in Flint, also had trouble obtaining that data. Instead, she eventually turned to Genesee County records, where she found the same disturbing results the state was apparently trying to keep under wraps.
In a particularly disturbing announcement, Hanna-Attisha disclosed at a press conference Monday that, in one area of Flint, "the percentage of children with elevated blood lead levels, increasing from 4.9 percent to 15.7 percent" following the switch to the Flint River.
There is no safe level of lead.
In a blistering critique of state agencies involved in the crisis, Edwards disclosed Monday his e-mail to the Michigan Department of Health and Human Services expressing frustration over the lack of disclosure and transparency concerning such a crucial public health issue:
"It seems your agency is more interested in public relations than sound science."