Friday Nite Videos -- October 7, 2016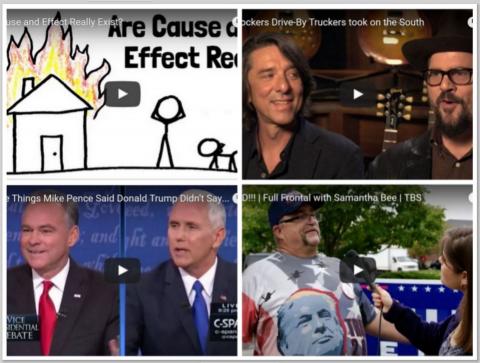 To watch a video, click on an image below,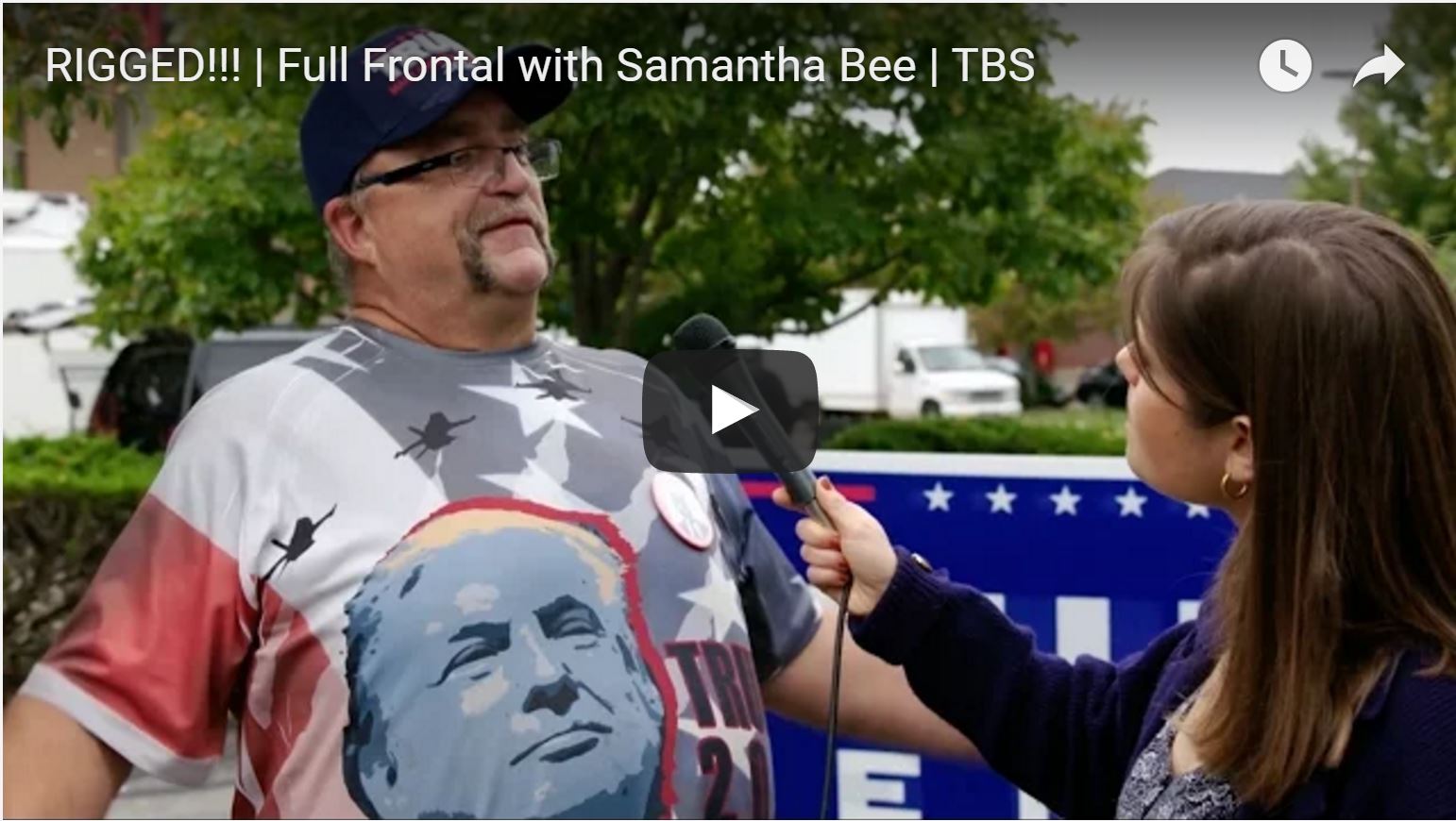 Sam Bee's investigative reporters Allana Harkin and Amy Hoggart speak to Trump folks who are convinced that this election is most definitely rigged, sort of.
---
Rock Group Drive-By Truckers Take on the South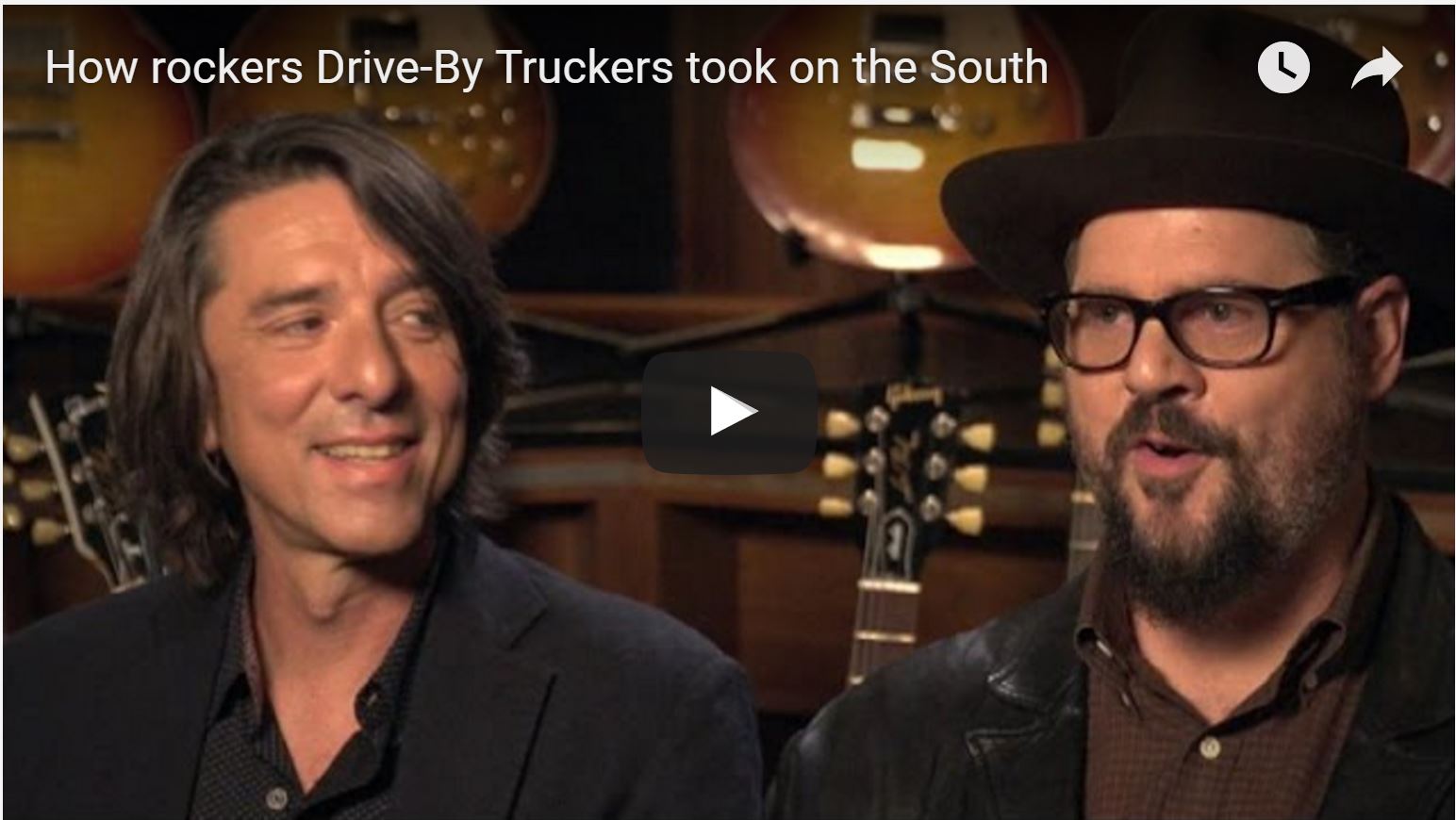 Drive-By Truckers formed in Athens, Georgia 20 years ago, and the band's been exploring the music and culture of the American South ever since. Their new album continues that tradition, with a piercing look at issues of race and police brutality. 
---
All The Things Mike Pence Said Donald Trump Didn't Say, He Did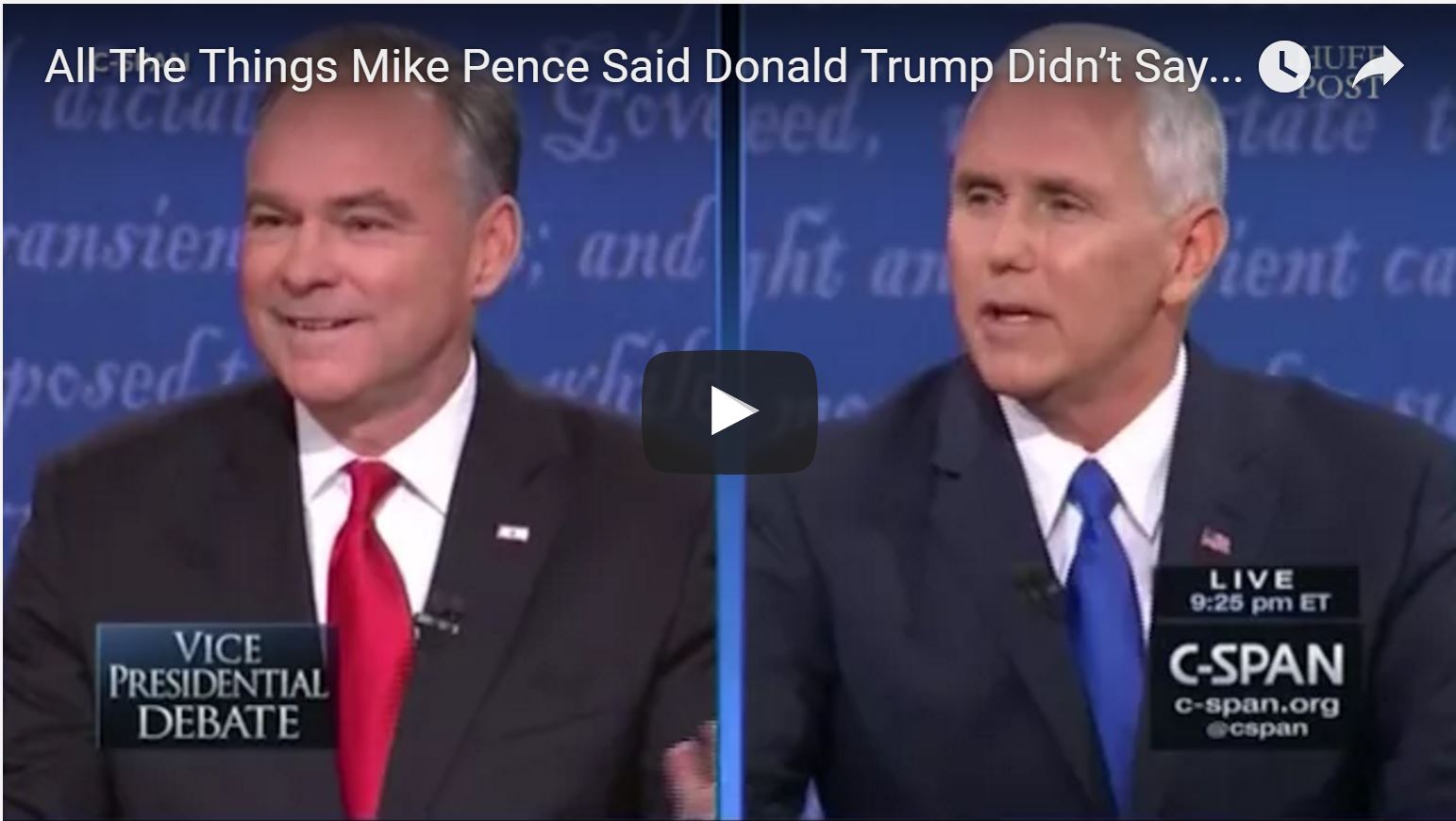 Donald Trump has said a lot of things. Mike Pence said he didn't say those things. He did. Here's proof.
---
The Secret US Prisons You've Never Heard of Before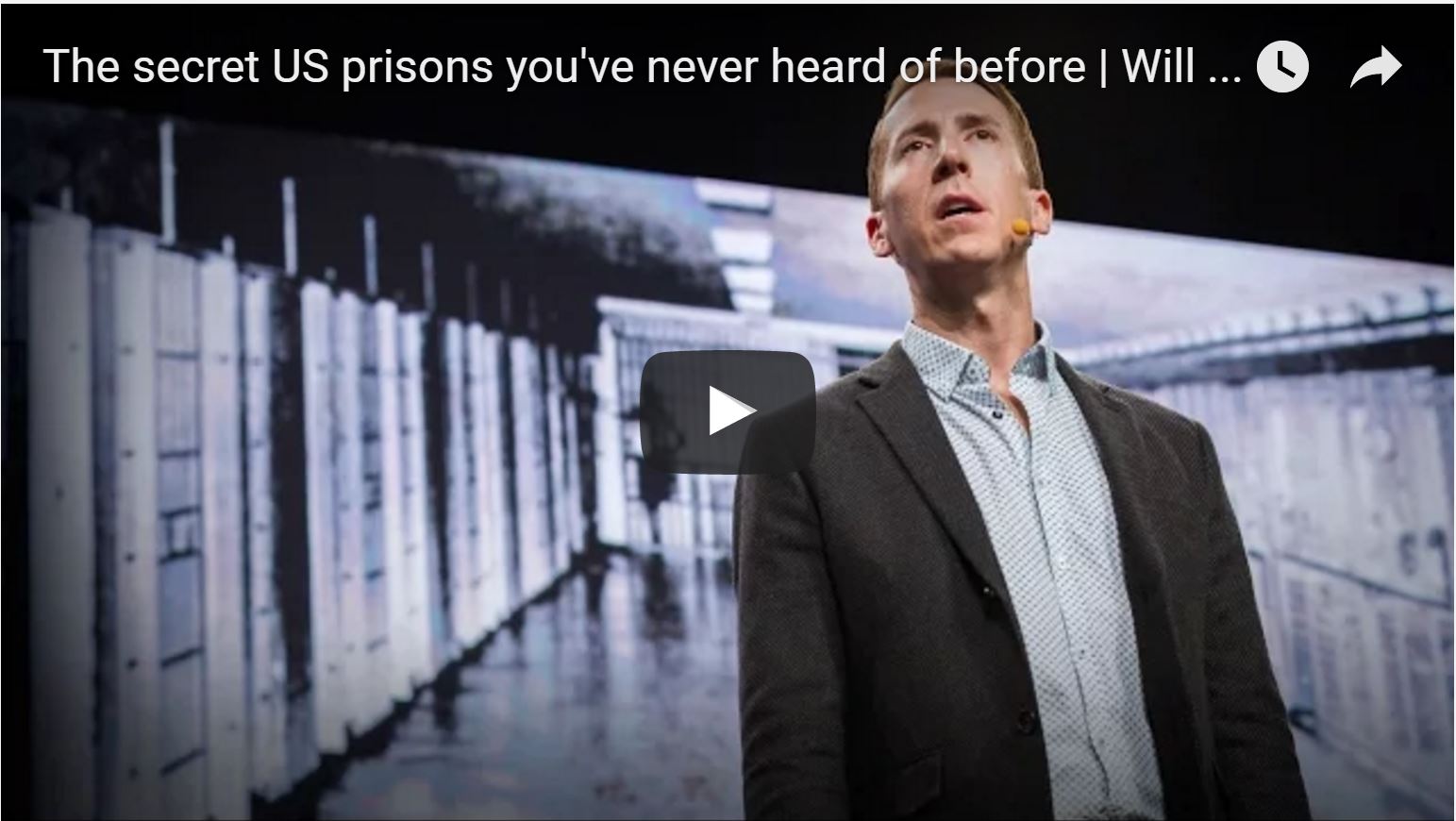 Investigative journalist Will Potter reports on the secret prisons within prisons, how they were opened, who is imprisoned here, and how the government is trying to keep them hidden
---
Do Cause and Effect Really Exist?
Why there's no such thing as cause and effect at the level of fundamental particle physics, and how our everyday experience of cause and effect arises due to entropy and the large-scale arrow of time