Friday Nite Videos -- December 9, 2016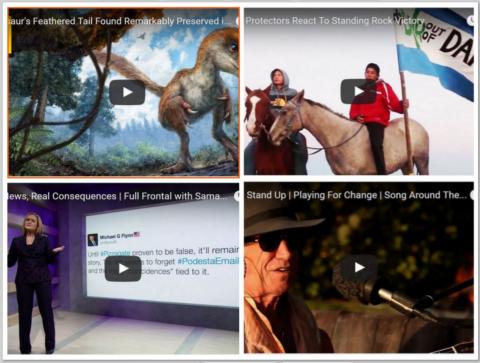 To watch a video, click on an image below,
---
Fake News, Real Consequences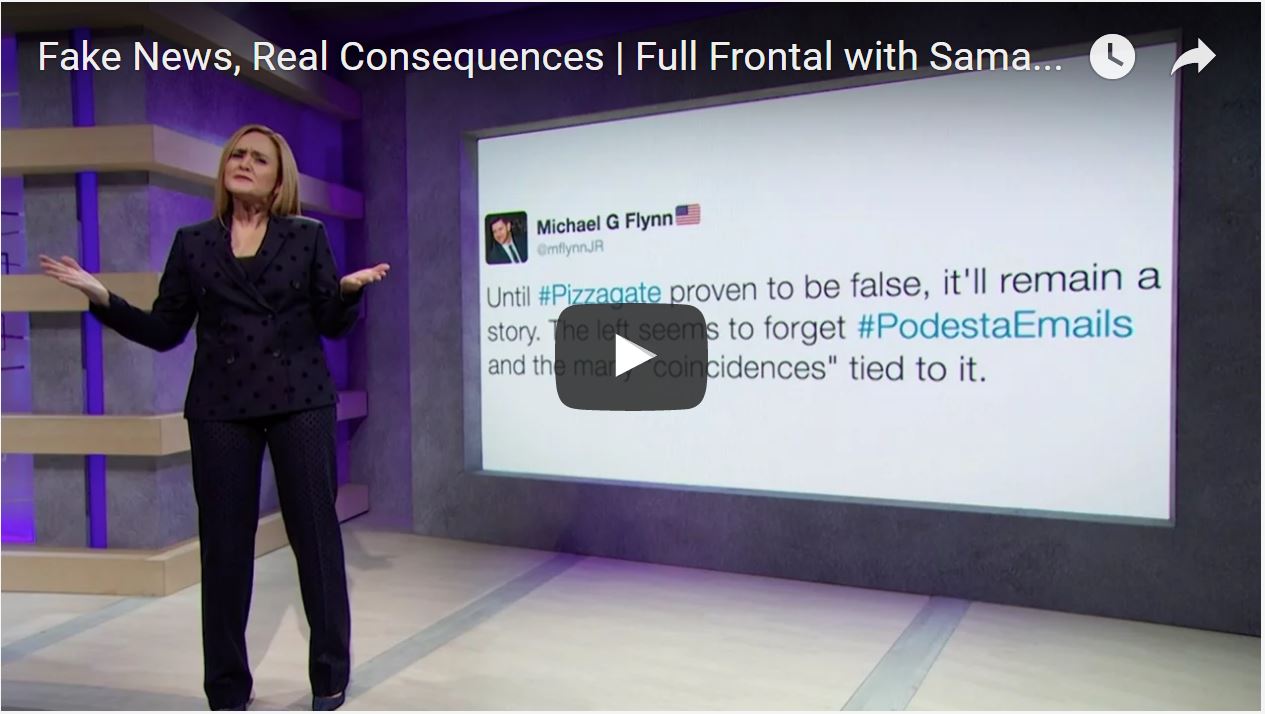 A very real segment on Samantha Bee's Full Frontal about very fake news.
---
Get Up Stand Up | Playing For Change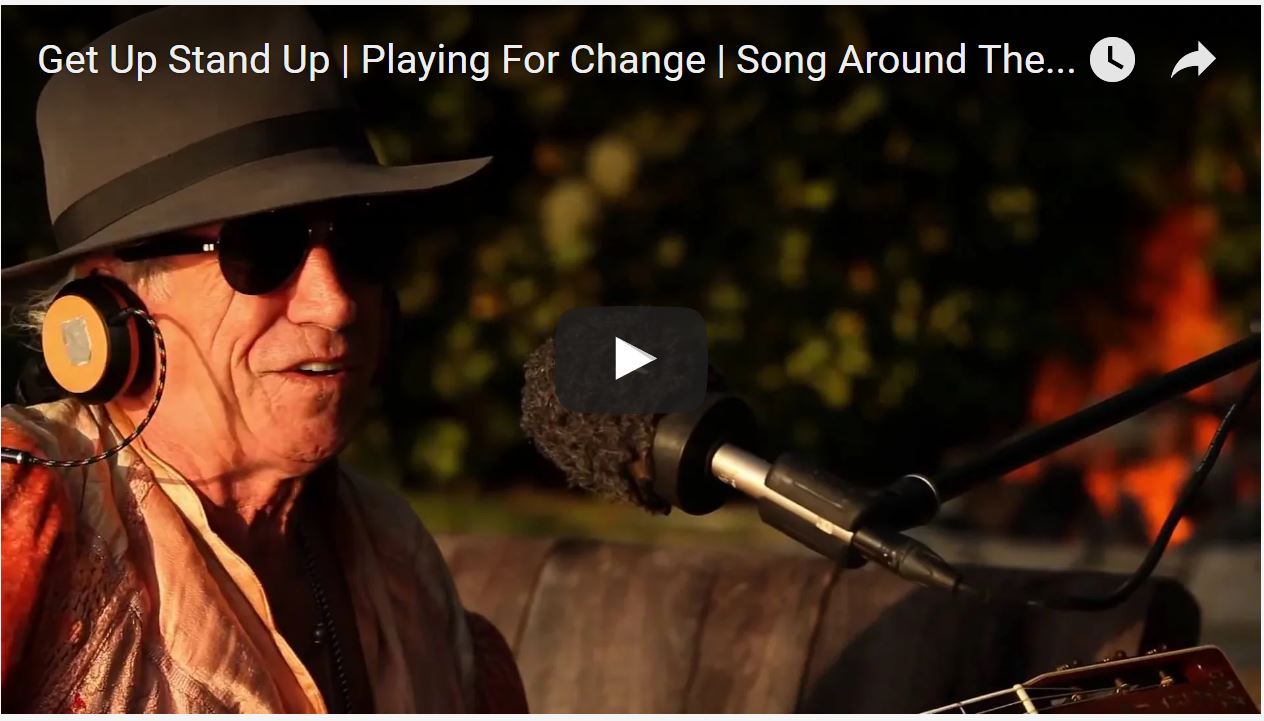 A unique rendition of Bob Marley's Get Up, Stand Up, featuring Keith Richards and Keb' Mo' in collaboration with musicians from around the world. 
---
False Claims and Foreign Policy: A Closer Look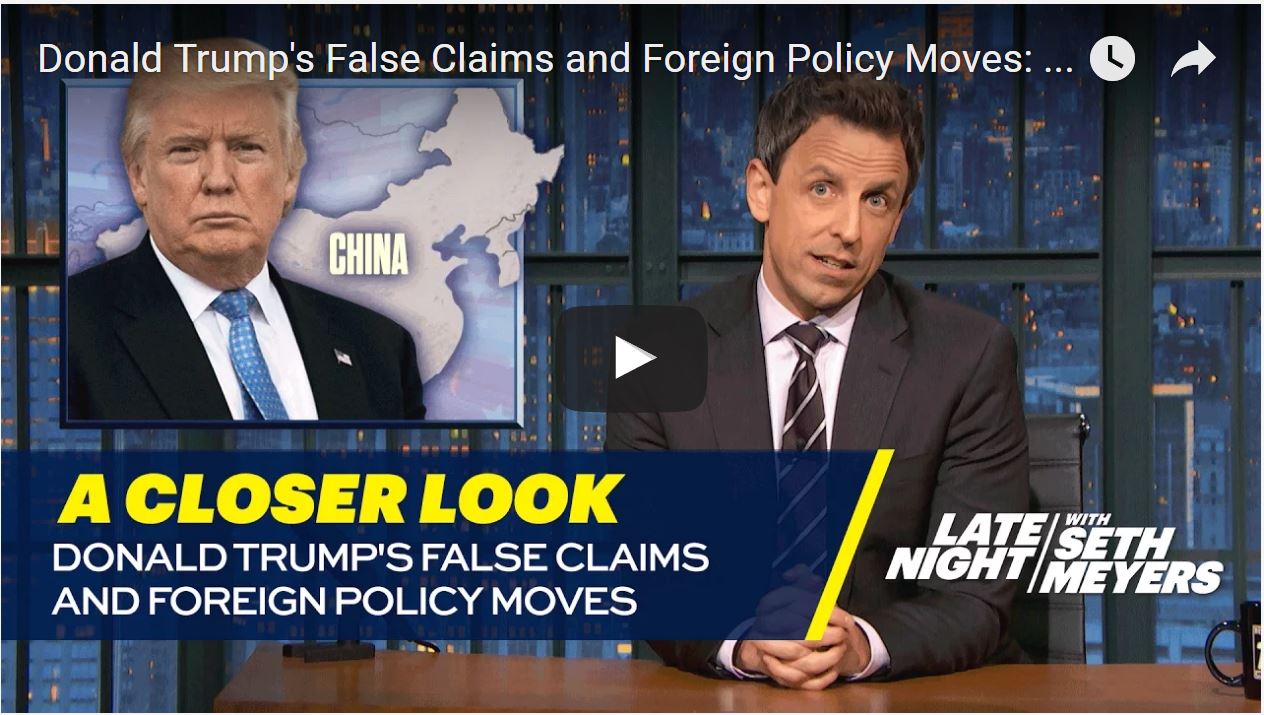 Seth Meyers takes a closer look at Trump's willingness to make false claims and shoot from the hip in foreign policy.
---
Dinosaur's Feathered Tail Found Remarkably Preserved in Amber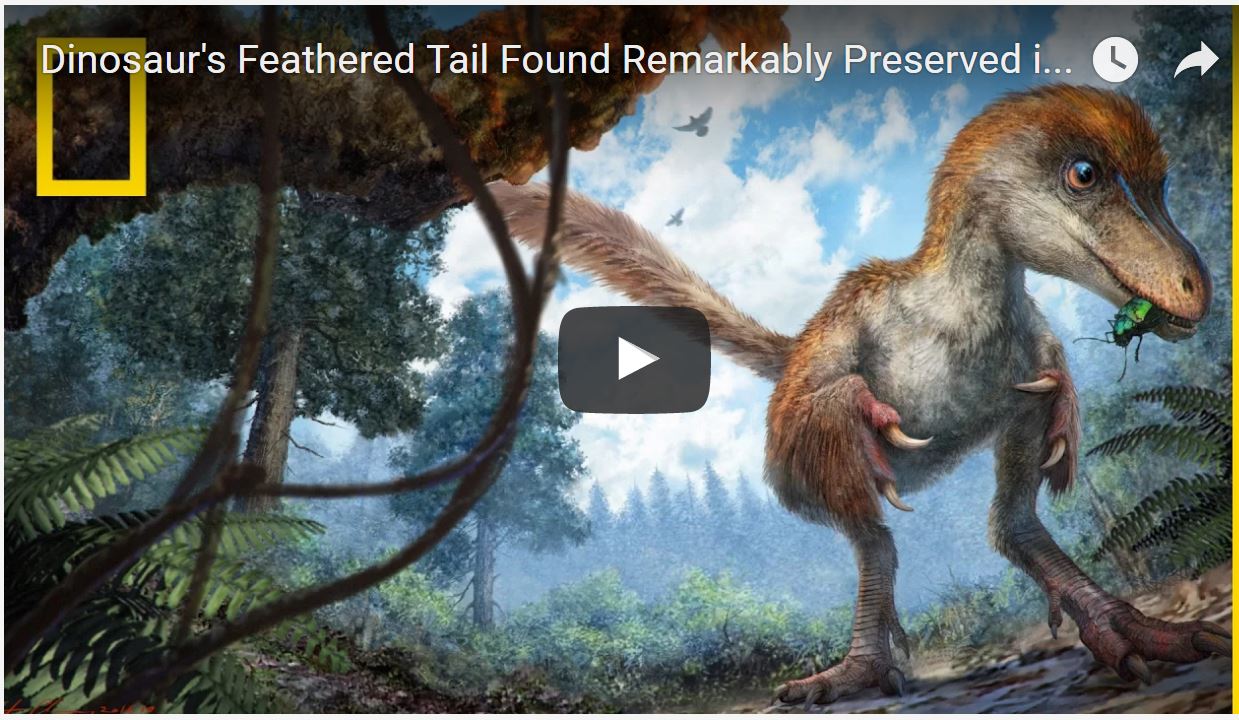 An extraordinarily well-preserved dinosaur tail, with a fluffy covering of feathers, has been trapped in a piece of amber for 99 million years. Researchers from China and Canada identify it as a juvenile of some type of coelurosaur, a birdlike dinosaur that walked on two legs. 
---
Water Protectors React to Standing Rock Victory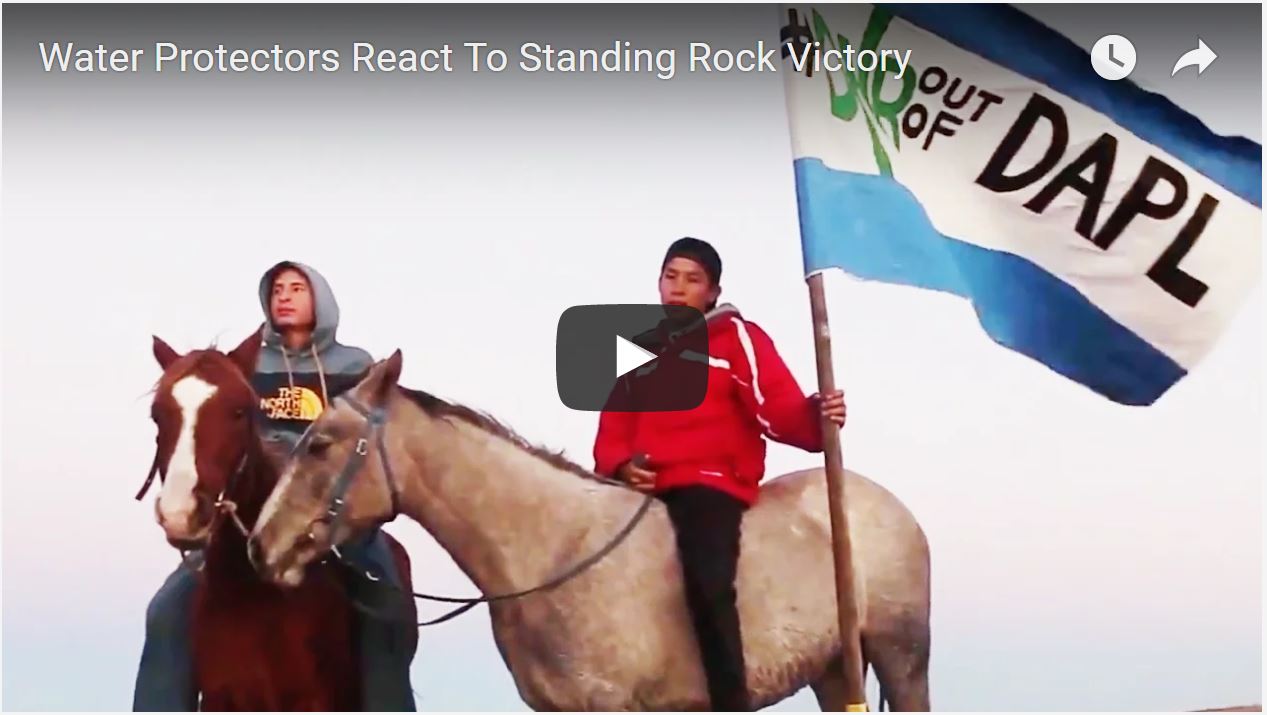 The Young Turks' Jordan Chariton interviews Standing Rock water protectors on their recent DAPL victory.