Friday Nite Videos -- February 17, 2017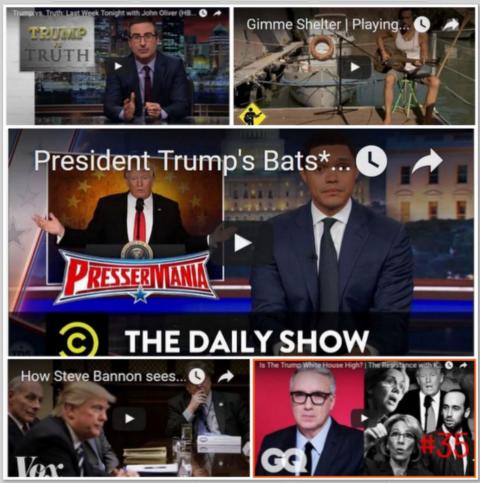 To view a video, click on an image below,
---
President Trump's Bats**t Press Conference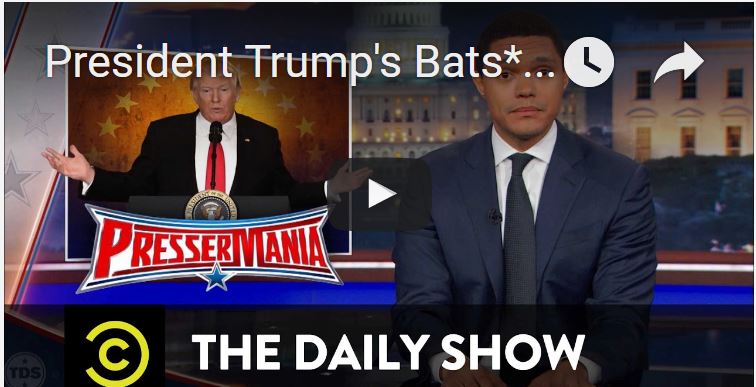 During a no-holds-barred press conference, President Trump lashes out at the media, pushes lies about his Electoral College victory and boasts that he's not anti-Semitic.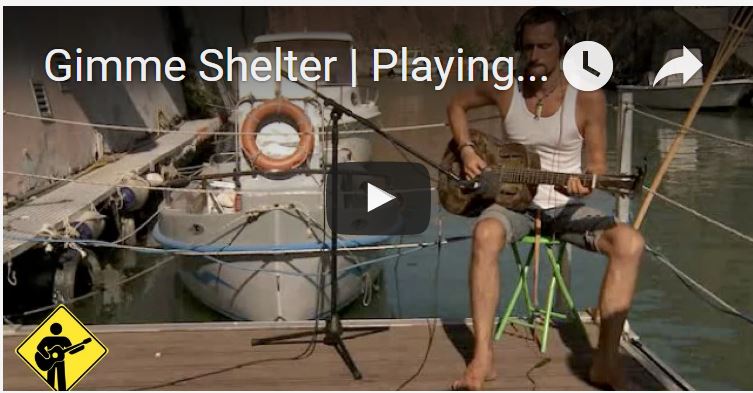 This song expresses the urgency we all face and offers us wisdom with the words, "War, children, it's just a shot away... Love, sister, it's just a kiss away".
---
How Steve Bannon Sees the World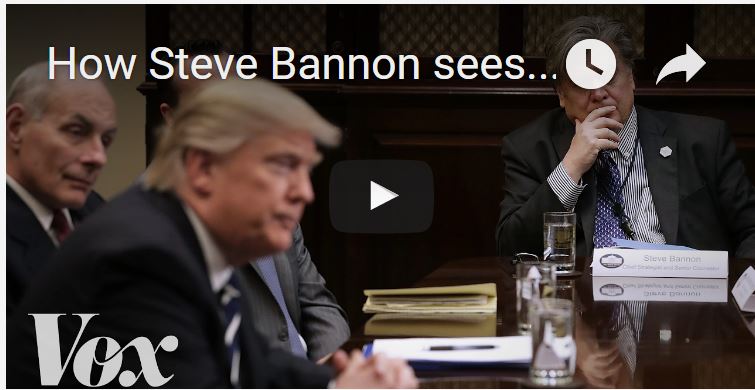 President Donald Trump's chief strategist believes the West is at war with Islam.
---
Is the Trump White House High?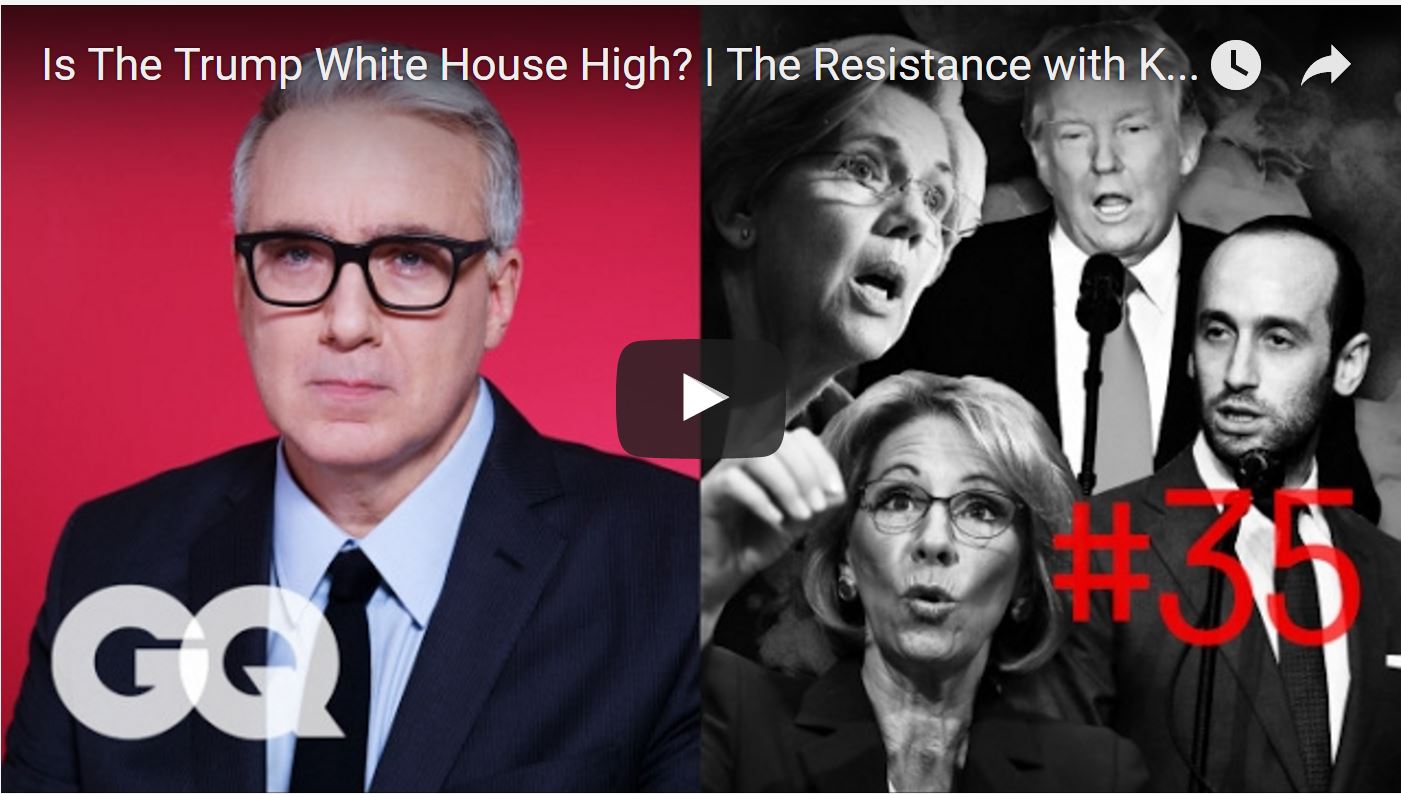 This is madness that we're witnessing here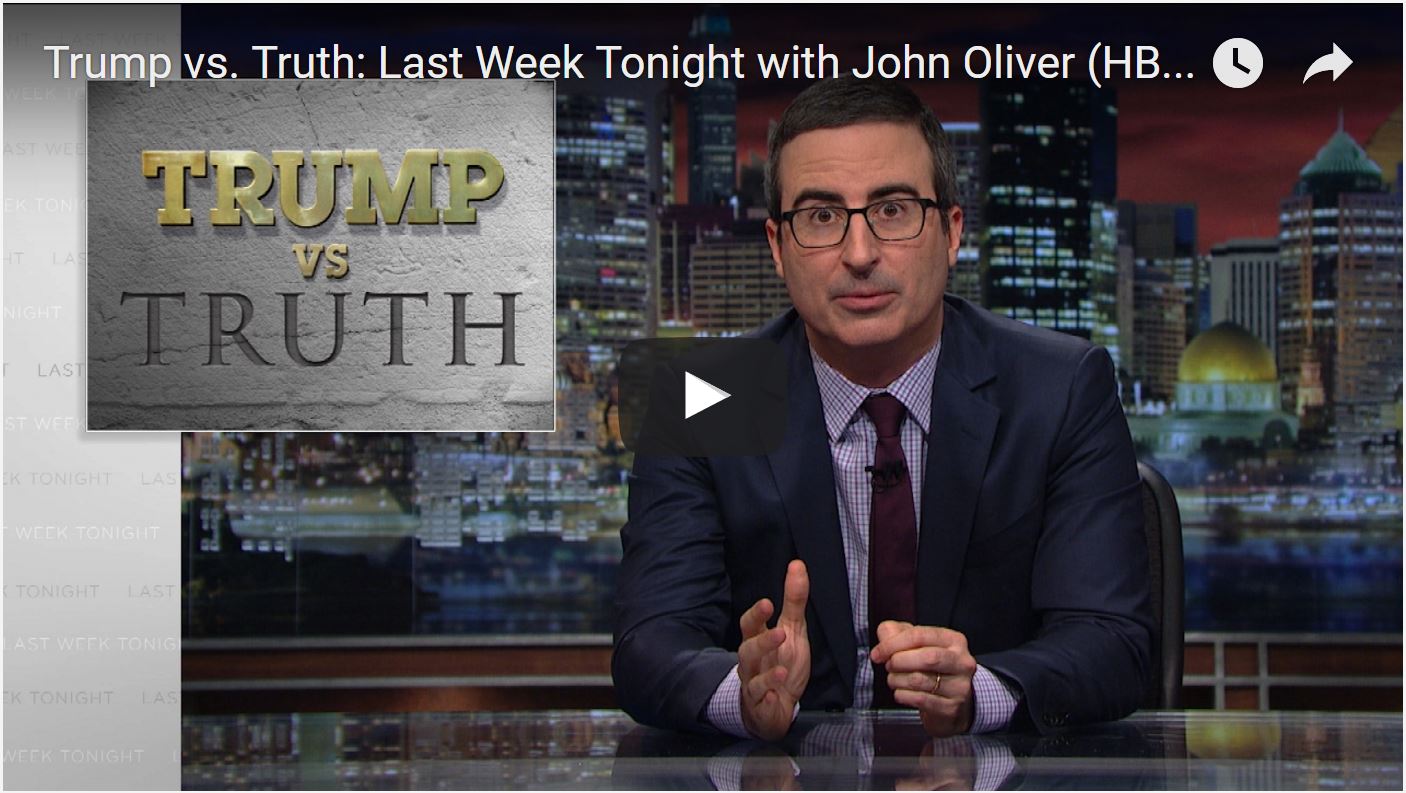 Donald Trump spreads a lot of false information thanks to his daily consumption of morning cable news. If only we could sneak some facts into the president's media diet.