Who's Behind The Plot Against DACA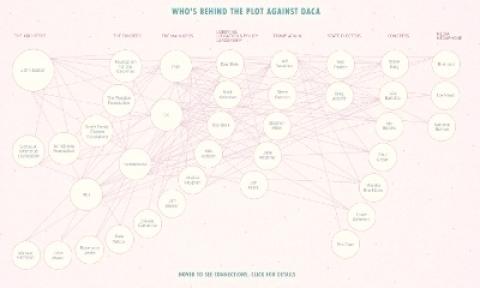 The network that worked to destroy and overthrow DACA.,Center for New Community
Anti-immigrant organizations like FAIR, CIS, NumbersUSA, and IRLI, all of which have ties to white nationalists, have long taken a hardline stance that the federal government should dramatically restrict immigration and make life as difficult as possible for undocumented immigrants already living here. Their harsh viewpoints make no exception for young undocumented individuals who have been living in the U.S. since childhood.
Many of these individuals have been granted temporary status through the Deferred Action for Childhood Arrivals (DACA) program, and most know only the U.S. as home.

For years, anti-immigrant groups have advocated to strip DACA recipients of their work permits and make them more vulnerable to deportation. They are also at the center of the latest assaults on young immigrants.
Background on the Latest Assaults on DACA
In February of this year, the Los Angeles Times predicted the scenario that is taking place – that Republican State Attorneys General would threaten to sue President Trump if he did not end DACA. The strategy is expressly designed to help President Trump save face while tacitly sanctioning such an extreme anti-immigrant measure. The LA Times piece attributes this strategy to senior administration officials, while Kris Kobach, current Kansas Secretary of State and the leading architect of much of the country's most notorious anti-immigrant legislation, is on record supporting this approach. In March, Buzzfeed reported that Steve Bannon had actually advocated for keeping DACA in place for a short period of time, as he considered its use as leverage for later immigration fights, such as using the program to extract demands for funding to support a ramp-up in deportations or potentially for cuts to legal immigration.
In June, after months of making comments about not wanting to hurt DACA recipients, President Trump rescinded the 2014 Deferred Action for Parents of Americans (DAPA) memo (which had never been implemented), while keeping the 2012 DACA memo in place.
Less than two weeks later, the backdoor assaults on DACA that had been telegraphed in the February LA Times piece began:
The Supreme Court asked for comment from the Solicitor General (who works under Attorney General Sessions) on an Arizona Driver's license case (ADAC vs. Brewer).
10 Republican Attorneys General led by Texas' Paxton, who is under criminal indictment for securities fraud threatened to amend their pending DAPA lawsuit to sue over DACA, unless the President ended the DACA program by September 5th.
Hardline anti-immigrant crusaders are moving ahead with their plans to pursue restrictionist policies and are similarly driving the anti-DACA campaign:
This is an assault by the anti-immigrant lobby inside and out of the White House that puts the nearly 800,000 DACA recipients under imminent threat.
Meet the Culprits
JOHN TANTON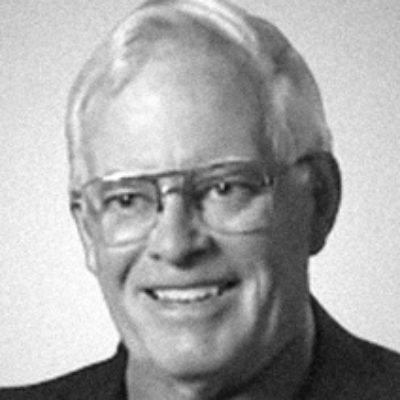 The modern day anti-immigrant movement began in 1979, when white nationalist and eugenics proponent John Tanton founded the Federation for American Immigration Reform (FAIR). The movement took shape in subsequent years as Tanton either founded or help to found multiple other organizations, most notably the Center for Immigration Studies (CIS) in 1985 and NumbersUSA in 1996, to advance his goal of maintaining the United States's white majority via immigration reductions. Today, these three Washington, D.C.-based organizations are the country's most influential advocates of anti-immigrant policies, frequently and disingenuously manipulating data in order to present immigration in a negative light. Their efforts are aided by other organizations Tanton assisted in founding, including FAIR's legal arm, the Immigration Reform Law Institute, and U.S. Inc., Tanton's philanthropic foundation–which have sought to implement nativist policies at the state and local level through litigation and support for other anti-immigrant groups. Many consider these organizations hate groups for their virulent advocacy of destructive anti-immigrant policies and their connections to white nationalism and other extremist political ideologies. The Southern Poverty Law Center has designated FAIR, CIS, and IRLI as hate groups.
Tanton once wrote, "I've come to the point of view that for European-American society and culture to persist requires a European-American majority, and a clear one at that" and authored a paper titled "The Case for Passive Eugenics." His influence on the groups he established is significant and remains today. Tellingly, the current leadership of FAIR, CIS, and NumbersUSA is reluctant to disavow Tanton and his extremism. In July 2017, FAIR Executive Director Bob Dane plainly accepted Tanton's stated goal of preserving a white majority. "For many, the question of whether a country loses its majority status is a fair question," Dane told the Standard-Times. "It's a legitimate policy question for a lot of folks."
Other principals at these Tanton-founded organizations, including FAIR President Dan Stein, CIS Executive Director Mark Krikorian, NumbersUSA President Roy Beck and counsel to IRLI Kris Kobach have similarly minimized Tanton's extremism and its influence on the policy goals of draconian enforcement and immigration limits that they maintain today. These extremist organizations maintain strong working relationships with members of Congress and law enforcement officials that have been cultivated over decades. They have also gained a position of influence within the White House and continue to pressure for, among other things, the repeal of DACA.
THE SCAIFE FAMILY: COLCOM AND SARAH SCAIFE FOUNDATIONS
A number of foundations connected to the Scaife Family, including the Colcom Foundation and the Sarah Scaife Foundation, are major contributors to the anti-immigrant lobby in the U.S.
The Colcom, Sarah Scaife, Scaife Family, and Carthage Foundations are based in Pittsburgh, PA and were founded, funded, and run by the late Richard Mellon Scaife, his sister Cordelia Scaife May, and their family members. Scaife and May were the heir and heiress to their parents' Mellon banking, oil, and aluminum fortune.
In 2014, The Carthage Foundation merged with the Sarah Scaife Foundation.
Founded in 1996 by Cordelia Scaife May, the Colcom Foundation is the largest funder of anti-immigrant groups in the U.S.
Tanton was a friend of the late Cordelia Scaife May, whose Colcom Foundation, which says it wants to roll back America's "ever-increasing population," continues to fund many of Tanton's groups. Before May died, Colcom gave more than $200,000 to the white supremacist writer Samuel Francis, who opposed halting "all efforts to mix the races of mankind."
Additionally, she left more than $400 million to her Foundation to promote "sustainable" immigration that wouldn't "overwhelm the environment."
Colcom's current vice president of philanthropy, John Rohe, worked in the 1990s and early 2000s at Tanton's U.S. Inc. In 2002, FAIR republished Rohe's biography of Tanton and his wife, Mary Lou & John Tanton: A Journey into American Conservation.
After Sarah Scaife's passing in 1965, her son, Richard, took over her foundation. Under his watch, the Sarah Scaife Foundation has used its nearly $700 million endowment to fund various white nationalist and nativist causes.
Upon Richard Scaife's passing in 2014, Breitbart published an op-ed authored by the Center for Security Policy's Frank Gaffney praising Scaife as a "founding father [who] built the modern American conservative movement."
The Foundation For The Carolinas has for decades given to causes ostensibly "dedicated to the collective strength of communities." However, because the FFTC is donor-advised, one of its largest donors, Fred Stanback Jr., has had a disproportionate voice in funding anti-immigrant groups and promoting Stanback's alarming views, including his belief in the sterilization of non-white women and barring immigrants to the U.S. based on race.
Stanback, who is an heir to the headache-powder fortune, is one of North Carolina's biggest donors to environmental causes.
And has funded an internship program in his name at Duke University since 1995. For 15 years, Stanback placed students in internships at FAIR, CIS and NumbersUSA, until Duke pulled the groups from the program in 2014 after a report from Indy Week.
A friend of John Tanton's, Stanback admired the virulently racist novel The Camp of the Saints, and once purchased $5,000 worth of copies of the book to distribute.
Created in 1963 by the late Frank Weeden, The Weeden Foundation provides grants "used to address the adverse impact of growing human populations and overuse of natural resources on the biological fabric of the planet."
The Weeden Foundation's objective in funding these organizations is to create enough anti-immigrant sentiment among the leadership of the environmental movement to steer the movement toward policies fueled by bigotry and racism.
The leadership of the Foundation is not content merely to fund these organizations, but they seek to hold high-level leadership positions as well. For example, current Weeden Foundation Executive Director Don Weeden also serves as the treasurer for NumbersUSA.
Don Weeden believes that limiting immigration to the U.S., along with curtailing population growth, is a key to conserving natural habitats and species: "We recognize that 80 percent of population growth is due to our immigration policies… Do we want to grow to a country of 600 million, doubling our population by the end of the century? I think environmentally, no we don't."
Additionally, Alan Weeden, the father of Don Weeden, serves not only on the Board of Directors of the Weeden Foundation, but also on the Board of Advisors for FAIR, and Jon D. Weeden, a board director for the Weeden Foundation, serves on the advisory board at CAPS.
During the early 1990s, the foundation made at least one donation to FAIR at the same time that FAIR was still accepting funds from the white supremacist, pro-eugenics Pioneer Fund.
Alan Weeden was also one of the FAIR board members who met with Pioneer Fund's then-President Harry Weyher in 1997 — three years after FAIR had ceased taking Pioneer Fund money — to discuss fundraising for FAIR.
The Judge Armstrong Foundation continued to promote Armstrong's racist views after his death by contributing hundreds of thousands of dollars to anti-immigrant organizations
Founded in 1949 by Judge George W. Armstrong
George Armstrong was a KKK supporter and close ally who rose to prominence in 1949, when he offered a gift of oil rights worth up to fifty million dollars to the Jefferson Military College in Natchez, Mississippi with the stipulation that they reject the admission of Black Americans and Jews, and that they "proselytize for white supremacy." They refused.
Founded by oil tycoon Sidney A. Swensrud in 1959 in Boston, Massachusetts.Swensrud became interested in immigration restriction at a young age, and once authored a paper about the "danger of world overpopulation" after reading works by Thomas Robert Malthus, the English economist who produced the Malthusian Theory of Population.
As a result, Swensrud funded a number of anti-immigration groups over the years through his foundation, including Tanton's U.S. Inc.
U.S. Inc. lauds the late Swensrud, who served on FAIR's board of directors, as a hero, saying that the population control advocate helped steer the group "through an early and near-fatal financial crisis," and helped "re-establish control over the demographic destiny in the U.S."
From 1987 to 1988, Swendsrud served as chairman of FAIR's board, and is credited with making "critical policy decisions."
His family is still involved in funding and advising anti-immigrant work, and his son S. Blake Swensrud II sits on FAIR's board of directors while his granddaughter Nancy Swensrud Anthony, along with Dozier Gardner, serve as Trustees to his foundation.
What is FAIR and what do they do?
Tanton founded FAIR in 1979 in Washington, D.C.
The group advocates for harsh anti-immigrant policies across the country, including encouraging mass roundups of the undocumented, radical cuts to overall legal immigration numbers, ending birthright citizenship, enacting religious tests on would-be immigrants and refugees, and preventing the entry of individuals who do not meet their racial preference.
FAIR's work advances deeply racist legislation that maligns communities of color, both immigrant and native-born and its self-described mission is to "reduce overall immigration… [including] legal immigration levels from well over one million presently to 300,000 a year… to manage growth, address environmental concerns."
FAIR's executive director Bob Dane recently refused to disavow Tanton's infamous quote on maintaining a "European-American majority." Dane said, "For many, the question of whether a country loses its majority status is a fair question. France, for example, is "probably wondering whether it is still going to be a French country" with all the people crossing the border.
FAIR President Dan Stein, who recently told the New York Times that Americans would "be perfectly fine if we didn't have another immigrant for 50 years," shares Tanton's extreme views on immigration:
Since its founding, FAIR has pushed for measures that go beyond reducing immigration: many FAIR officials have advocated for extreme population control measures, and have even gone as far as pushing for forced sterilization by designing, promoting and distributing "off-label permanent birth control" for women. Tanton, along with FAIR board members Sally Epstein and Donald Collins, contributed funds to the now-defunct Institute for Development Training (IDF), which developed the Quinacrine sterilization method.
What is CIS and what do they do?
What is NumbersUSA and what do they do?
Roy Beck founded NumbersUSA in 1996. Initially, the organization operated as as a program of Tanton's foundation U.S. Inc.
NumbersUSA is an extremist anti-immigrant group with ties to white nationalism that advocates for eugenics-based policies. The group fosters anti-immigrant sentiment to mobilize its grassroots base for political action.
NumbersUSA directs thousands of calls and emails to members of Congress to kill legislation, influence primaries in support of white nationalist and nativist candidates, and attempts to shift the national conversation around immigration to the right in concert with other members of the organized anti-immigrant movement.
NumbersUSA has become deeply influential among lawmakers at the highest levels of the U.S. government. It has driven the introduction of anti-immigrant legislation that has, in turn, helped NumbersUSA catalyze additional anti-immigrant organizing.
Beck, the group's executive director and Tanton's "heir apparent," previously statedthat "the aim should be to halt all immigration possible."
What is IRLI and what do they do?
IRLI was founded in 1987 by John Tanton.
As an integral part of the organized anti-immigrant movement, IRLI, the Tanton network's litigation arm, has been the primary powerhouse behind most anti-immigrant legislation in localities across the country.
In recent years, IRLI lawyers have brought several cases to the highest levels of the United States court system. Three cases, masterminded by IRLI counsel and current Kansas Secretary of State, Kris Kobach, have been largely unsuccessful and have cost municipalities millions of dollars.
Despite these failures, IRLI and its attorneys have become a regular presence in the country's most prominent immigration-related cases.
In addition to taking on legal battles, IRLI staff also draft legislation and work with lawmakers to flood state legislative dockets with anti-immigrant bills. The most recognizable example is Arizona's infamous SB 1070, which Kobach co-authored.
IRLI Counsel and former staff attorney for FAIR Michael Hethmon calls the harsh attrition through enforcement measures drafted and defended by the group "field tests"—experiments to test the legality of different anti-immigrant policies.
Several of these initiatives have bankrupted local economies and left taxpayers on the hook for massive legal tabs, much of which is ultimately paid to Kobach himself, who offers up his legal services when the measures he authored are taken to court.
Several other IRLI staffers and board members are employed or have been previously employed by other Tanton groups, such as FAIR President Dan Stein, who serves on IRLI's board of directors.
LOBBYING, LITIGATION & POLICY LEADERSHIP
Read more here.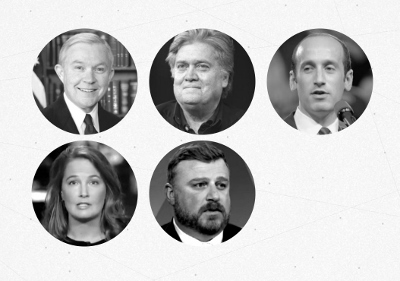 Read more here.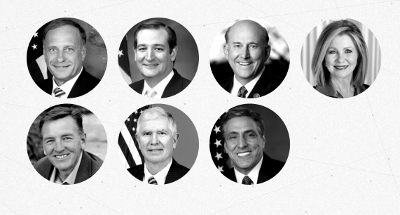 Read more here.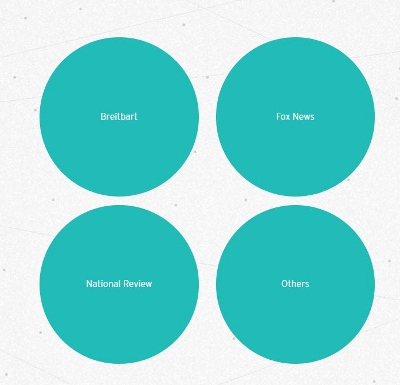 Read more here.  
Who We Are
The Center for New Community is a national research and advocacy organization. At the forefront of efforts to defeat anti-immigrant and anti-Muslim hate, CNC tracks organized bigotry in the United States and equips national and grassroots partners to mobilize a powerful force for justice, fairness, and opportunity.
Our Values
We believe we can dismantle racism, but first we must acknowledge that it exists and is experienced.
Everyone should have the power to tell their own story.
When we unite for justice and expose the architects of contemporary organized racism, we create a space for people to take control of their own narratives.
Center for New Community
47 West Division #514
Chicago, IL 60610
Tel: 312-266-0319
Fax: 312-266-0278
Advocacy & Media Inquiries
Research Requests