Friday Nite Videos | September 29, 2017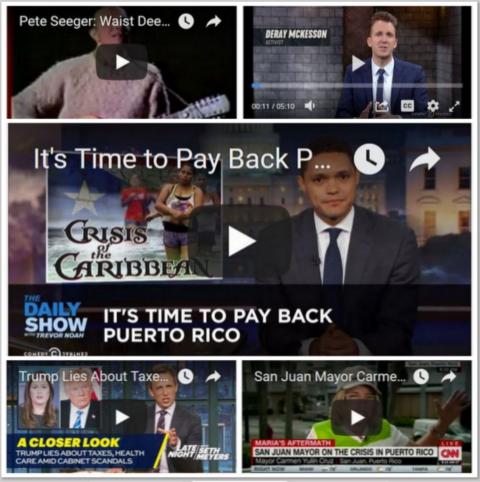 To view a video, click on an image below,
---
San Juan Mayor Carmen Yulín Cruz Speaks Reality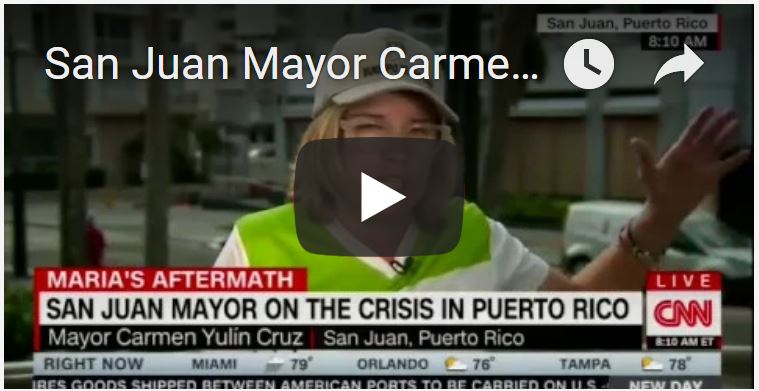 Furious San Juan Mayor exclaims "People are dying here! This is not a good news story!"
---
Waist Deep in the Big Muddy | Pete Seeger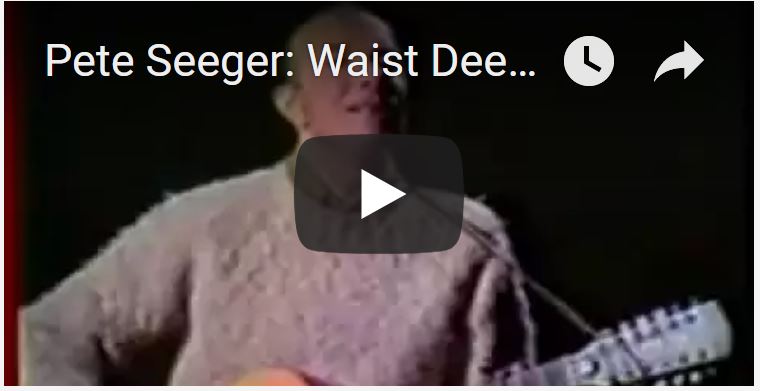 Aired on CBS at the height of the Vietnam War, this song holds just as much truth today
---
Taxes, Health Care, and Private Jets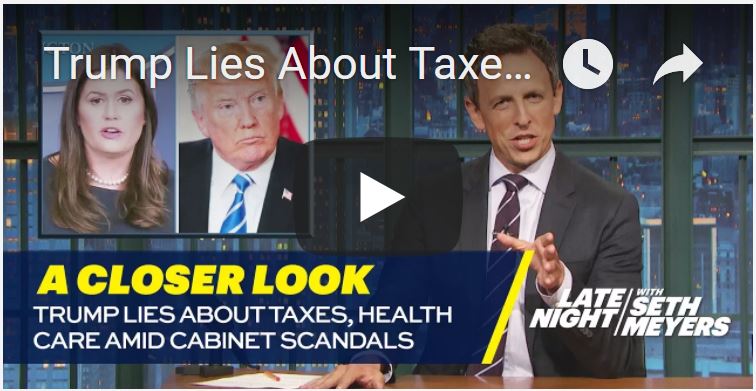 How President Trump is outright lying about the fate of his health care bill and his new tax plan
---
It's Time to Pay Back Puerto Rico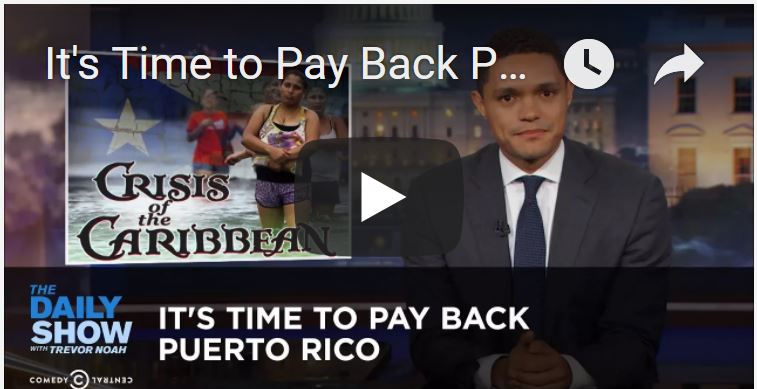 As the federal government struggles to provide relief aid for hurricane-ravaged Puerto Rico, Trevor reminds viewers everything the island has done for the rest of the U.S.
---
Talking About Justice Wherever We Can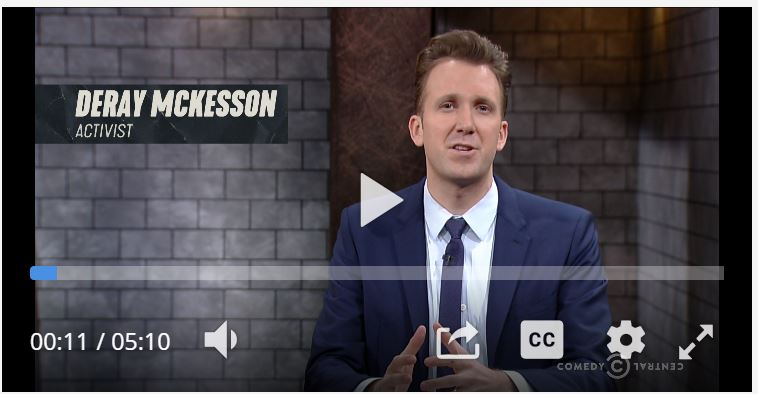 Activist DeRay Mckesson explains to Jordan Klepper the reason behind Colin Kaepernick's initial on-field protest