Martin Luther King's "Call to Conscience" "Beyond Vietnam"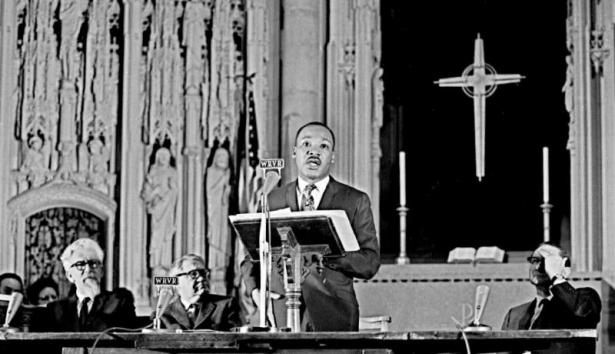 Martin Luther King speaking at Riverside Church, April 4, 1967. Rally organized by Clergy Concerned about Vietnam. (Rabbi Abraham Joshua Heschel is at left.), .
There is no way I could end 2017 without acknowledging the 50th anniversary of one of the most profound and important speeches in American history. This was, of course, Martin Luther King, Jr.'s speech against the Vietnam War on April 4, 1967 at Riverside Church in New York. It was known as "Beyond Vietnam".  A few months after his speech,  I was fortunate to participate in the anti-Vietnam war march in October 1967 in Washington, DC, known as the "March Against the Pentagon". Without question, King's speech in April helped to energize the anti-war movement and, through his profound moral analysis, in defining the degenerate role of the US in that war.
In the 1980s, I directed the Non-Violent Internship Program for Coretta Scott King at the 'Martin Luther King, Jr. Center for Non-Violent Social Change' in Atlanta, Georgia. During those years I met and remained friends with Dr. Clay Carson of Stanford University who, in 1985, was selected by Mrs. King to edit and publish the papers of her late husband. You can also go to the 'Martin Luther King, Jr. Research & Education Institute' website for a vast array of information about  Dr. King.
Clayborne Carson

Recently, I asked Clay about an informational source to best acknowledge the 50 years since King's "Beyond Vietnam" speech. He recommended Tavis Smiley's 'A Call to Conscience' – a 2010 PBS program. (Please see the videos below.)
The "Beyond Vietnam" speech was, indeed, a "Call to Conscience"! King's 'conscience' prevailed by his giving this speech because he was being discouraged in doing so by countless civil rights leaders. For one, they told King that by speaking against the war he challenged President Lyndon Johnson who had, just a few years prior, taken a leading role in collaboration with King and other civil rights leaders in the passage of the 1964 Civil Rights Act and the 1965 Voting Rights Act. Essentially those around King began questioning why he should risk alienation by the president when his and others' advocacy could be helpful in the future. Instead, King not only infuriated the so-called political establishment in America by giving this speech but also many in the civil rights movement.
Another major criticism about King's message was essentially and condescendingly inferring that, "A black man in America does not have the standing to make statements about and critique of US foreign policy. King needs to stay in the realm of domestic issues!" I remember hearing those arguments on major TV news shows in the 1960s. Click here to also read the New York Times critical editorial on April 7, 1967 – three days after King's speech – entitled "Dr. King's Error".
Also, below are comments made by Dr. Charles V. Willie in 2002 at Harvard's King Day celebration. Dr. Willie knew King from their early student days at Morehouse.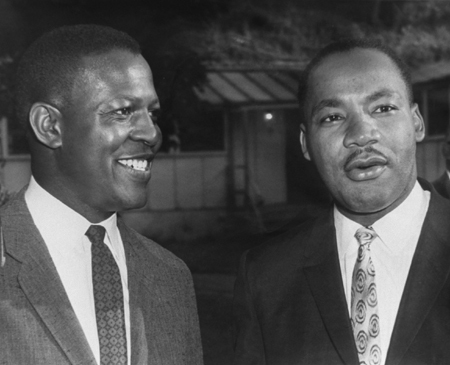 Writer John A. Williams said, "The closer a black man comes to the truth of America in his writing and speaking, the more quickly, the more positively does the nation's press close the doors against him." And so it did against King.
For his courageous actions against war, high political officials turned against him. Let me call the roll. Carl Rowan said that after the Riverside Church speech, King became persona non grata to Lyndon Johnson at the White House. Ralph Bunche of the United Nations disagreed with King. Bunche said King had overstepped his domain. Congressman Adam Clayton Powell proclaimed that "the day of Martin Luther King has come to an end." Powell ridiculed and disparaged King, calling him Martin Loser King.
King's friends in the civil rights movement also criticized him, including Roy Wilkins of the National Association for the Advancement of Colored People. Whitney Young and Norman Thomas "all pleaded in vain with King not to wade into the Vietnam controversy." Jackie Robinson publicly disagreed with King's position on Vietnam. These criticisms were described as harsh.
Finally, King's wife tells us that even his family was uncertain of the wisdom of Martin's opposition to the Vietnam War. "At first," she said, "Daddy King did not approve of Martin's stand." Eventually King's father came to believe that not he, but his son, was right. When he came to this understanding, Daddy King described Martin Luther King Jr. as "a genius," but he claimed no responsibility for assisting him in coming to a commitment against war.
Amid all the opposition from friend and foe, King's college president and spiritual mentor, Benjamin Elijah Mays, was steadfast in support of his student. Mays said, "I do not agree with the leaders who criticized Dr. King on the ground that he should stick to civil rights and not mix civil rights with foreign policy …." "I learned long ago," said Mays, "that there are no infallible experts on war." Why then, he asked, should Dr. King confine his work to civil rights and leave Vietnam to the government and military professionals. (Harvard)
Dr. Willie mentions, above, the critique of King's position by Dr. Ralph Bunche who was a diplomat at the United Nations at the time. As the only two African-American Nobel Peace Prize winners and who had also worked closely together, they had respect for each other. Yet Bunch thought King "had overstepped his domain" with the anti-war position? Bunche said, "In my view, Dr. King should positively and publicly give up one role or the other. The two efforts have too little in common". (Bunche)  On April 13, 1968, King called Ralph Bunche expressing his dismay of Bunche's opinion. They apparently remained friends, however.
Ironically, a year later in 1968 I assisted in the funeral of Dr. King and, with two Atlanta University students, picked up Ralph Bunche at the Atlanta airport. Bunche had been asked by the UN  Secretary General U-Thant to represent the United Nations at the funeral, given that Lyndon Johnson was sending Vice President Hubert Humphrey to represent the Johnson administration.
Again, in spite of all, King's conscience prevailed. He stated what he thought needed to be declared to the America people and to the world where he wisely links violent war to poverty and injustice at home. King is also consistent with his messages. In his 1963 "Letter from the Birmingham City Jail" he stated that "Injustice anywhere is a threat to justice everywhere". In this sense, to me he is also wisely inferring that injustice by the United States anywhere is a threat to justice here in America. Along that line, one of the anti-Vietnam slogans stated – "I ain't goin' to Vietnam; I've got work here in Harlem, Watts and Birmingham!"
Perhaps two of the most important and/or famous comments made by King in his "Beyond Vietnam" speech were the following, that have resonated ever since:
* The greatest purveyor of violence in the world today – my own government
After attempting to convince "the desperate, rejected and angry young men" in the ghettos about non-violence versus the use of Molotov cocktails and rifles to solve problems, King altered his assessment. He realized it seemed senseless to discuss non-violence when these youth brought up the issue of the excessive violence and loss of life in Vietnam. This, of course, inferred that violence was how the US chose to solve its perceived problems. He said in "Beyond Vietnam:"
I knew that I could never again raise my voice against the violence of the oppressed in the ghettos without having first spoken clearly to the greatest purveyor of violence in the world today – my own government.
* America is composed of "the giant triplets of racism, extreme materialism, and militarism"
King also made reference to the fact that the United States was a "thing" oriented society. He said America needed to change this distorted orientation. It was here he spoke of what has become legendary by referring to the "giant triplets of racism, materialism and militarism" which many in the justice movement say are the "giant triplets of evil". King said:
We must rapidly begin the shift from a thing-oriented society to a person-oriented society. When machines and computers, profit motives and property rights, are considered more important than people, the giant triplets of racism, extreme materialism, and militarism are incapable of being conquered.
Martin Luther King was assassinated on April 4, 1968 – one year after he made his "Beyond Vietnam" speech. The FBI had also intensified its harassment and surveillance of him. It seems fairly clear that many of the American elite – both corporate and government – were not overly concerned about his civil rights work.  But when he shifted and expanded his emphasis to international peace and also in demanding economic justice, that was too much.
And yes, I venture to say that the wealthy corporate and government elite were threatened by King's support of the garbage workers in Memphis, Tennessee and his plans for the "Poor People's March" in DC. Black workers as well as the white working class have always been used as the pawns of corporate elite and empowering these workers is the last thing the corporate leaders wanted! They also wanted, both then and now, for these workers to fight in their international wars. They were obviously threatened because they knew King was a powerful messenger and leader – which indeed he was and his words and wisdom calling for peace and justice continue to resonate!
 "A Call to Conscience" Videos  
The 2010 PBS program by Tavis Smiley was produced at Riverside Church  
in which a number of King's friends and/or scholars, such as Clay Carson, Cornel West, Harry Belafonte, Vincent Harding, Taylor Branch, Dr. Susannah Heschel. etc. were interviewed.  
Below please find parts one through six of the video links to this excellent program.
Part One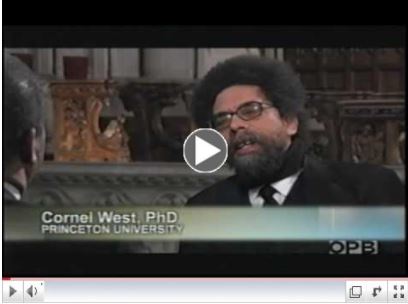 Part Two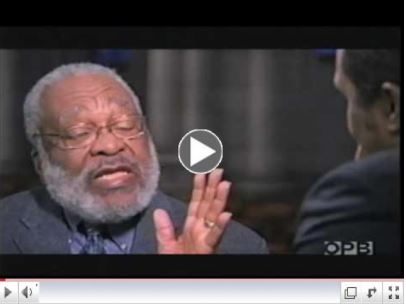 Part Three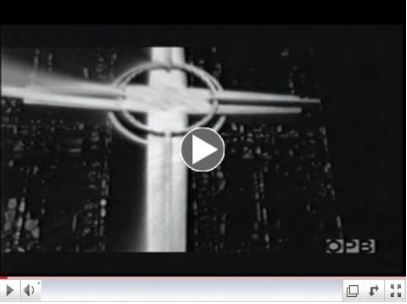 Part Four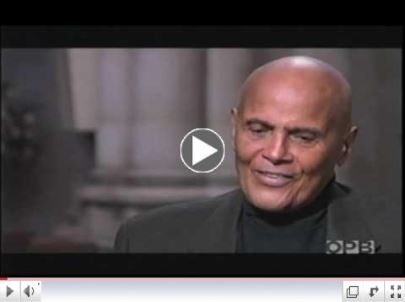 Part Five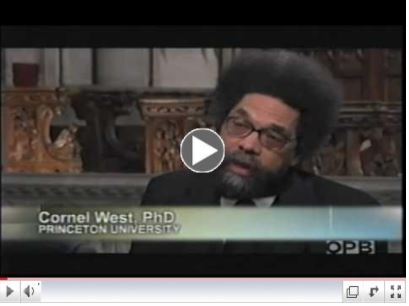 Part Six