N.Y. Teamsters Form 'Sanctuary Union' to Fight ICE Agents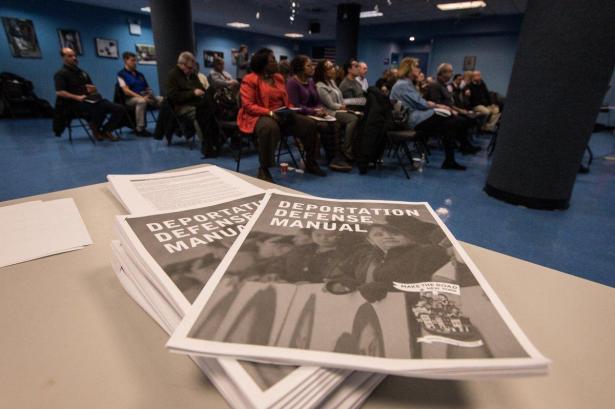 In 27 shops, business agents, supervisors and front-line workers are getting schooled on their rights under U.S. law.,credit: Marcus Santos / New York Daily News
Worried about federal immigration policies, a New York labor organization is taking steps to protect its own.
Across Long Island and throughout the city, some 120,000 Teamsters are getting prepped to become a "sanctuary union."
In 27 shops, business agents, supervisors and front-line workers are getting schooled on their rights under U.S. law — and when and how to challenge federal immigration agents who show up to search their work sites.

The training is complex and technical — hinging on specific types of warrants and the definition of a raid.
But in fundamental labor terms, it follows one simple rule: Union solidarity first, immigration status second.
The Teamsters' decision to openly challenge immigration enforcement under President Trump is rooted in the loss of one of its own members.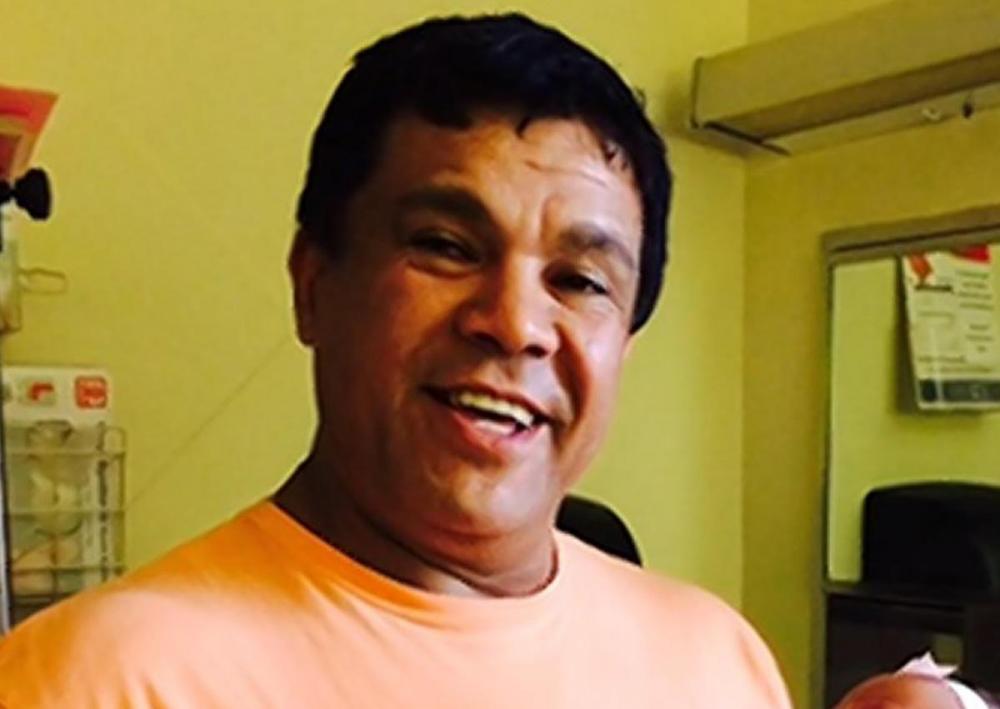 On Aug. 24, Teamster Eber Garcia Vasquez, 54, a married father of three U.S.-born children, was detained by immigration agents when he showed up for a routine annual appointment.
Shipped first to a Bergen County jail in New Jersey, then to Louisiana, Garcia was whisked back to his home country of Guatemala roughly 10 days later — despite a clean criminal record and two pending green card applications for him, one from his U.S. citizen wife and another from his son.
Furious Teamsters picketed outside 26 Federal Plaza in lower Manhattan, demanding Garcia be returned home. "We were all appalled at what happened to Eber," Teamsters Joint Council 16 President George Miranda told the Daily News at a sanctuary training meeting last week.
"Eber is part of our family — we in the Teamsters rely on each other to get through the tough times," he said.
Many Teamsters are white, blue-collar men — a demographic that in some unions skewed toward Trump in the 2016 presidential election.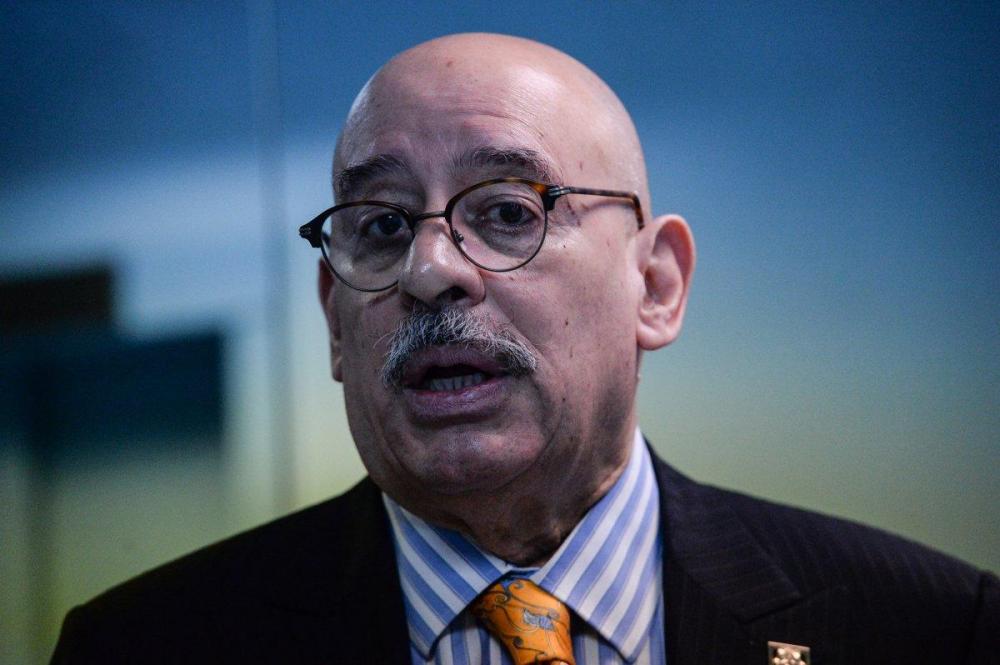 But the organization — which covers a variety of fields, including airlines, truckers, dairy farmers and more — also has a sizable share of immigrant workers, roughly a third, 40,000.
After what happened to Garcia — one of many recent forced deportations — worry ran through Teamster shops, Miranda said. "We saw and felt that concern, and we are responding to it. And that includes all our members, from all backgrounds. When we're out on strike, we're all the same on the picket line — what matters is that you're a Teamster, and fighting with us."
At a Wednesday class, funded by the Consortium for Worker Education, Mike Spinelli of Local 553 listened carefully as trainer Luba Cortés walked everyone through the difference between an administrative warrant and a judicial one.
Immigration and Customs Enforcement agents often present a document that says "warrant" on it — but that doesn't mean that it's a judicial warrant, Cortés warned.
Under the Fourth Amendment to the Constitution, only a judicial warrant allows authorities to search a home or business or make an arrest.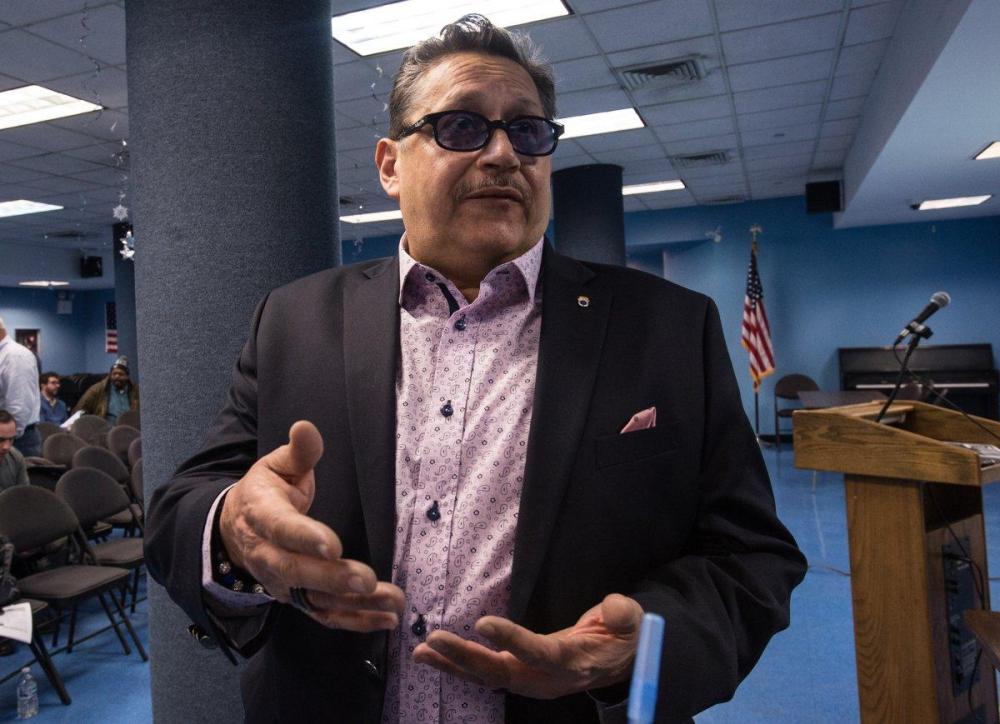 "A judicial warrant will be signed by a judge and will have the name of a state or federal court at the top," says the training guide handed out by Cortés. "An administrative warrant will be signed by an ICE supervisor — and that does not allow ICE entry."
Spinelli paid particular attention because many of his members — immigrants who work at a Long Island dairy farm — were profoundly shaken when federal agents raided nearly 100 7-Eleven stores last month in a search for undocumented workers.
"We deliver all the dairy to all the 7-Eleven stores in the city — you can imagine how scared some of these guys are," he said. "It's a scary time in general, and we're hoping this can help the workers feel prepared and help protect them — and also so employers know they don't have to just roll over."
A key part of the Teamsters training is how to bargain future contracts that contain clauses to force employers to follow proper procedures before granting federal authorities access to a work site.
Many times employers are as rattled as workers when a raid occurs — or even when feds come politely knocking, Cortés said.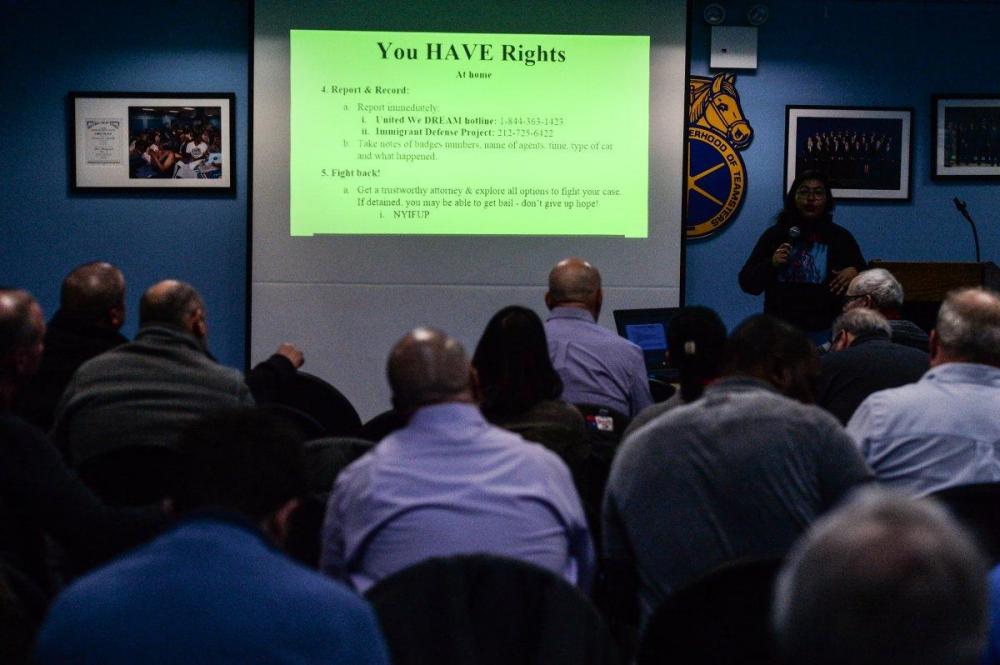 "You are not obligated to turn over extra information if authorities come looking for a certain person," she said. "You don't have to say, 'Oh, he's not here but you can find him at the corner store,' or offer to look up a home address or things like that."
Employers also have the right to three days' notice if the feds instigate what's known as an I-9 probe — basically, a review of employees' working papers, Cortés said.
"I wish I had known that when we had an I-9 raid," said Adrian Merced, business agent with Local 210. His shop was investigated in the waning days of President Barack Obama's administration. "They came flying in, it was a furniture distributor place, they had big guns out and everything. There was no three-day notice," he said.
Merced would have been aided by the dense, six-page contract negotiating guide from the AFL-CIO distributed by Richard Blum, staff attorney for the Legal Aid Society.
While unions can't pressure employers to ignore federal laws, they can bargain certain protections into place, Blum said.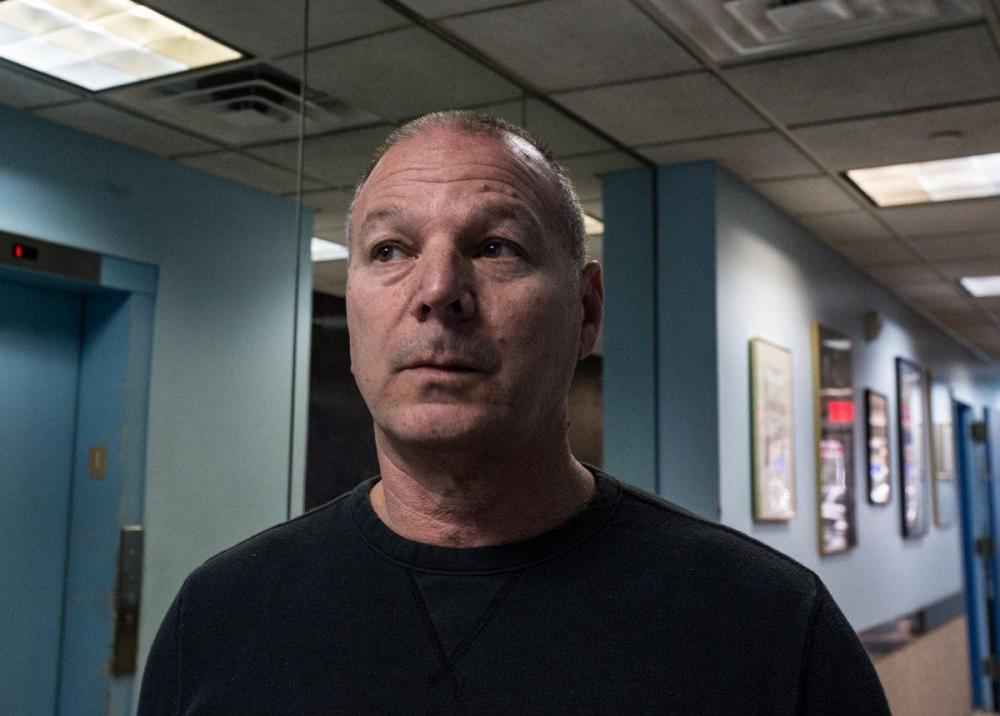 "Some laws require an employer to do X — and the union can get language in a contract that says they will do X but nothing more," Blum told The News. "Unions can also bargain for notification when something is happening so they can offer help or possibly intervene, or for a guarantee that if a worker is required to get more paperwork, they be given the maximum time available, and returned with full seniority. Or if they can't return, they get severance, things like that."
The sanctuary training also includes information on what workers should do if stopped while driving or approached at home.
Vinnie Marino of Local 917 said one of his members — a Dreamer brought to the U.S. by his Guatemalan mom when he was 10 — is in constant fear of being grabbed.
"He's a great kid, 22 years old, works really hard and shows up on time every day," said Marino, whose truck-driving members supply the city's bars, hotels, restaurants and stores with wine and liquor.
"He has to check in with authorities every two years and this last time they gave him a really hard time — we had to get a lawyer involved," he said. "He got through it, but he has to do it again fairly soon, and the lawyer said there's not much she can do. He's just living in limbo and terrified he'll get deported."