Dispatches From the Cuture Wars - July 17, 2018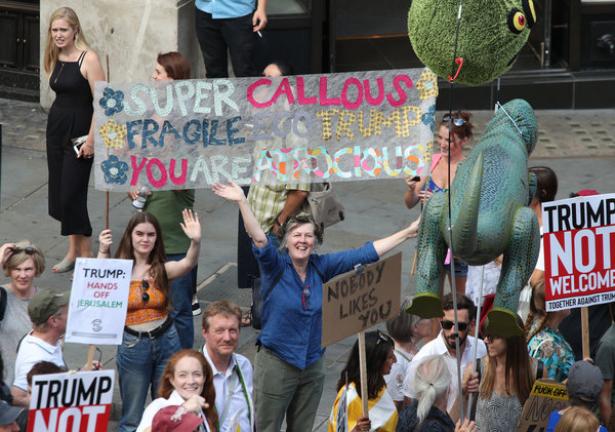 Getty Images
By Karen Nussbaum

Summer 2018
The challenge for Democrats is not just winning the 2018 election—it is radically changing how voters perceive government, politics, and the priorities of parties in order to win them over in the long run.
Being nice keeps bloated Democrats in place and lets Republicans off the hook.
 
What Activists are Doing to Prepare for a World Without Roe v. Wade
By Amanda Michelle Gomez
July 3, 2018
Transportation, lodging, self-managed abortion: what activists are thinking about with Roe at risk.
 
Self-Described Nazis and White Supremacists are Running as Republicans Across the Country. The GOP is Terrified.
By Jane Coaston
July 9, 2018
The racist candidates are expected to lose, but they could drag their party down with them.
 
NFL Embraces White Supremacists, Again. Now Players and Fans are Taking a Stand.
By David Levitt
June 30, 2018
Successful takedowns of racist sponsors have begun, with boycotts and much more due for the NFL this season.
Meet Ash Sarkar, the Communist Who Called Piers Morgan an "Idiot"
By Lisa Diavolo
July 16, 2018
Sarkar spoke with Teen Vogue about that moment with Morgan and what being a literal communist means when you're talking about U.S. presidents past and future.