Friday Nite Videos | September 14, 2018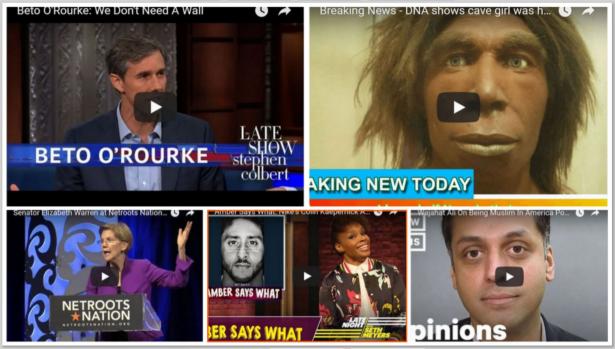 To view a video click an image below,
The man running against Ted Cruz to represent Texas in the U.S. Senate says we should be focused on smart security solutions and citizenship for DREAMers
Late Night writer Amber Ruffin hilariously recaps what's happening in pop culture news
Actor and writer Wajahat Ali shares some of the ridiculous things people ask him as a Muslim in post-9/11 America.
An extraordinary piece of genetic sleuthing shows that this girl's mother was Neanderthal, her father Denisovan.  
Warren tells her own story to show how radically government has abandoned its responsibility to help the poor and working class. A speech about fighting the politics of division in the age of Trump.