Dispatches From the Culture Wars - October 9, 2018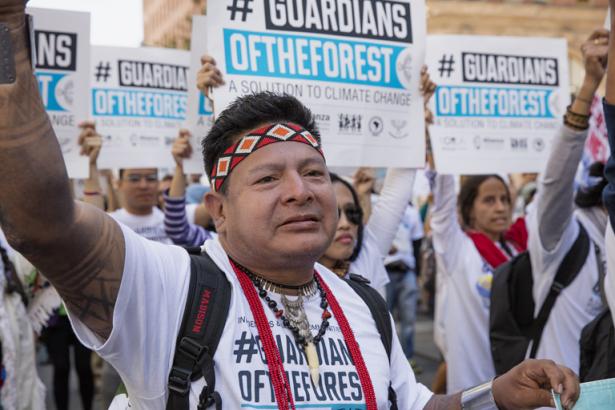 Cándido Mezúa, a tribal leader from Panama, marches at the climate summit rally in San Francisco in September. ,Joel Redman, If Not Us Then Who
Because of the cult of the higher judiciary, Democrats find themselves facing an all-powerful institution set to impose its will on a majority of Americans who would decide things differently.
By Justin Catanoso
October 2, 2018
Mongabay
Indigenous communities must be better protected and given title and tenure to the lands where they have lived for centuries.
By Adam Serwer
October 3, 2018
President Trump and his supporters find community by rejoicing in the suffering of those they hate and fear.