Friday Nite Videos | November 2, 2018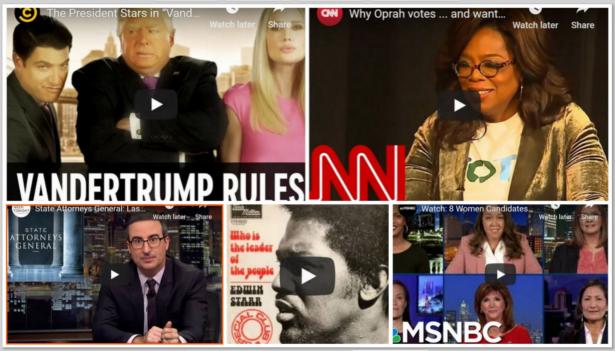 To view a video click a title below,

Imagine a Trump eviction ... from the White House. Here's what it might look like.

Motown headliner Edwin Starr (War: What Is It Good For?) brings power and fury to the demand for accountable leaders 

Oprah Winfrey campaigns with Georgia Democratic gubernatorial candidate Stacey Abrams in Marietta, Georgia.

State AGs have become major partisan players in national politics, so the races to elect them are worth your attention.

A record-breaking number of women are running for office in 2018. Ari Melber speaks to eight first-time congressional women candidates from both sides of the aisle.