'Cut Politicians Out of the Equation': Election Day Could Bring Pay Raises to Workers in Two States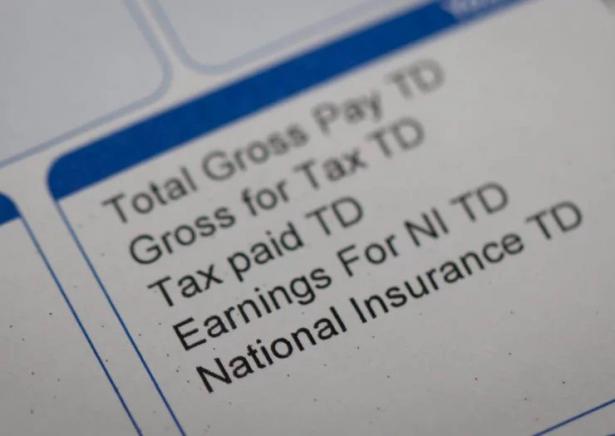 Across the United States, pay—when adjusted for inflation—has for decades stagnated for most workers, only really rising for those at the top. ,
Azoria Morales, a 28-year-old single mother of two sons, was in school to become a dental assistant when a car accident left her with nerve damage in her hand. No longer able do that job, she's now saddled with student debt.
Today, she works full time in housekeeping at a nursing home in St. Louis, Missouri, making $8.50 an hour. With such low pay, it's difficult for her to provide for her sons. "Putting food on the table for my family is a constant struggle," she said on a recent call with media. Morales can rarely afford to pay all of her bills in full. She recently had to replace her car's alternator, and the price proved "devastating."
"Costs keep going up, but my wages haven't kept pace," she said. "I work so hard to take care of my kids, but it just doesn't add up."

"It feels like I am barely keeping my head above water," she added. "One car repair, one kid getting sick, could put my family in a crisis."
That's why on November 6 she'll vote yes on Prop B, a ballot initiative in Missouri to raise the minimum wage gradually to $12 an hour by 2023.
She's not the only one planning to vote for a higher wage on election day. Amy Wilson works as a school custodian in Russellville, Arkansas. She's also a single mother, raising three children while working 40 hours a week. "When you're working minimum wage and barely making $18,000 a year it's a struggle to pay rent and put food on the table, much less meet basic needs like health care," she said. The tires on her vehicle are getting worn down—she had to replace one a few weeks ago and "it hit me really hard in my budget," she said. In Arkansas, Issue 5 on the November ballot would raise the state's minimum wage to $11 by 2021.
If both measures pass, nearly 300,000 workers in Arkansas and an estimated 677,000 in Missouri would see their wages increase. The majority of those workers are just like Morales and Wilson: women, older than 20, working full-time jobs, and living in families with modest incomes. All told, workers stand to see $455 million more in pay in Arkansas by 2021, or an average of $1,520 each, and over $1 billion collectively in Missouri by 2023, or $1,485 each. 
For Wilson, that kind of money would allow her to take care of "a lot of minor needs [that] add up over time," she said. A higher wage would let her pay health-care bills and buy her children new clothes. "I'm having to go to places like the Salvation Army to try to find them clothes and sometimes they just don't have them," she said.
Morales would be able to provide opportunities for her sons that she can't today. She could take them out to places like movie theaters and skating rinks instead of "always being cooped up in the house or going to the playground," she said. She could even re-enroll them in football, a sport they love. "I had to take them out of football, because I couldn't afford the equipment and everything for them to play," she said.
These two ballot measures are both in states with legislatures controlled by Republicans. But Jonathan Schleifer, executive director of The Fairness Project, which is backing the minimum wage ballot measures, said this is not a red or blue issue. "The biggest gap isn't between Republicans and Democrats," he said. "It's between politicians who don't want to raise the wage and everyone else."
Across the United States, pay—when adjusted for inflation—has for decades stagnated for most workers, only really rising for those at the top. "These outcomes were not inevitable," said David Cooper, senior economic analyst at the Economic Policy Institute. "They're the result of policy decisions that allowed pay to stagnate for the vast majority of workers." The federal minimum wage, for example, has stayed at $7.25 an hour for almost a decade.
That's why supporters of a higher wage have taken the issue directly to voters. "Ballot initiatives are an incredibly popular tool for voters to cut politicians out of the equation and raise wages themselves," Schleifer said. Cooper agreed: Both of the 2018 campaigns, he said, "are long overdue corrections to policy failures that political leaders in those states and at the federal level should have fixed years ago."
The organizers behind the ballot measures are confident they'll find election day success. In 2014, Arkansas voters approved a minimum wage increase to $8.50 an hour in every county with "overwhelming numbers," said Kristin Foster, campaign manager for Arkansans For A Fair Wage. 
"In Arkansas, you can't not know someone who is working full time and living in poverty," she added. "It's familiar with everyone in our state."
Carl Walz, campaign manager for Raise Up Missouri, is optimistic, noting that more than 600 businesses and all the major newspapers in Missouri have backed the measure and that his organization collected more than 260,000 signatures to get the issue on the ballot. "This is an initiative that really hits home in a very personal way to many families," he said.
The Fairness Project has backed six successful minimum wage ballot initiatives, two of which resulted in legislators raising wages before they got to a vote, that affected 8 million people and raised their wages by $5.2 billion, Schleifer said. In 2016, its minimum wage initiatives outperformed all statewide and presidential candidates on the same ballots.
There's a looming question of how lawmakers would react if these measures pass, especially after the Washington, D.C., council just voted to undo a voter-passed measure increasing the minimum wage for tipped workers and state lawmakers in Missouri passed a so-called preemption law blocking cities from enacting higher minimum wages. Missouri's law meant that workers in St. Louis, where city lawmakers had passed a $10 minimum wage, saw their raises evaporate.
But advocates say any voter-approved raises will be left untouched. "Even if they don't support the idea of this being chosen by voters by going through the process of a ballot initiative, we see support from our legislators," Foster said. "We don't expect to see any pushback like that."
"It would be incredibly unfortunate, and a real slap in the face to the people of Missouri, if the legislature sought in any way to overturn what we hope to get done on Election Day," Walz said. "Any legislator who thinks their constituents can raise a family on $314 a week will ultimately have to explain why they hold that position to the people they represent."
---
Bryce Covert is an independent journalist writing about the economy. She is a contributing op-ed writer at the New York Times and also writes for the New Republic, the Nation, and other outlets. Her writing has appeared in the Washington Post, the New York Daily News, New York Magazine, Slate, and others, and she won a 2016 Exceptional Merit in Media Award from the National Women's Political Caucus. She has appeared on ABC, CBS, MSNBC, NPR, and other outlets.
Rewire.News is intended to fulfill the core role of journalism in a democratic society by fostering public knowledge and dispelling misinformation on issues more commonly shrouded in misinformation and ideology.
Our goals are to:
proactively inform our large, growing, and politically active readership, including other journalists and media pundits, policymakers, researchers, advocates, lawyers, medical professionals, and interested publics;
challenge false, misleading, and stigmatizing reporting by other media outlets and correct the record when others fail to report the facts;
counter falsehoods and misinformation spread by those who seek political gain from undermining public health and human rights, irrespective of political party or belief;
add to the body of knowledge and informed public debate by covering unreported and underreported issues.
We rely on evidence for all our reporting and positions, eschew false equivalencies, believe in the separation of church and state, are unafraid to call out flaws in conventional wisdom, and do not pledge allegiance to any political party.