Dispatches From the Culture Wars - New Year's Day 2019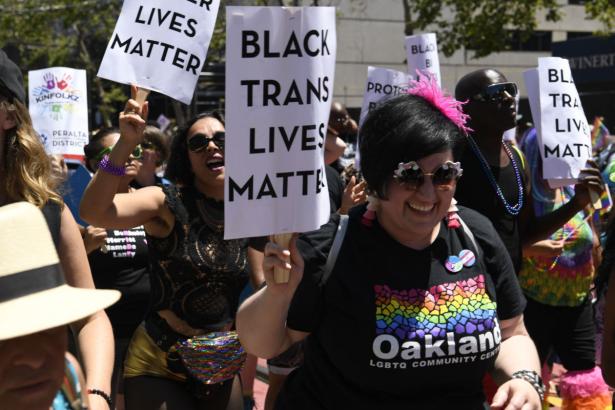 The Oakland contingent walks during the 2018 San Francisco Pride Parade on June 24, 2018, in San Francisco,Arun Nevader / Getty Images
In 2018, #MeToo — and its Backlash — Went Global
By Amanda Erickson
December 14, 2018
Washington Post

Here's a look at some of the #MeToo stories from this year, along with what happened next.
2018: People With Disabilities Dying In Disasters
By David Perry
December 22, 2018
HuffPost
When the worst happens, disabled people will die first. The problems extend far beyond wheelchair users who cannot physically evacuate through inaccessible areas.
Eight LGBTQ-Led Social Justice Struggles the Corporate Media Missed in 2018
By Toshio Meronek
December 28, 2018
Truthout
The many queer and trans people who organized around LGBTQ issues over the past year took up issues that affect marginalized people everywhere.
The New Beauty Is From Everywhere and Nowhere
By Joanna Fuertes
November 12, 2019
Medium
Social media is shaping a new global beauty aesthetic, and we've never looked more alike.
Fascists Find Fertile Recruitment Ground in Anti-Choice Movement
By Elizabeth King and Erin Corbett
December 11, 2018
Rewire
Some anti-choice activists know they're attracting neo-Nazis and white supremacists, brushing off the phenomenon as a left-wing conspiracy to smear abortion rights foes.
Green Groups on NBC's Meet the Press Climate Hour
By Jake Johnson
December 30, 2018
Common Dreams
"Climate change gets talked about so little on Sunday talk shows, there's not much appetite for evaluating the quality of this conversation."