Global Left Midweek - August 7, 2019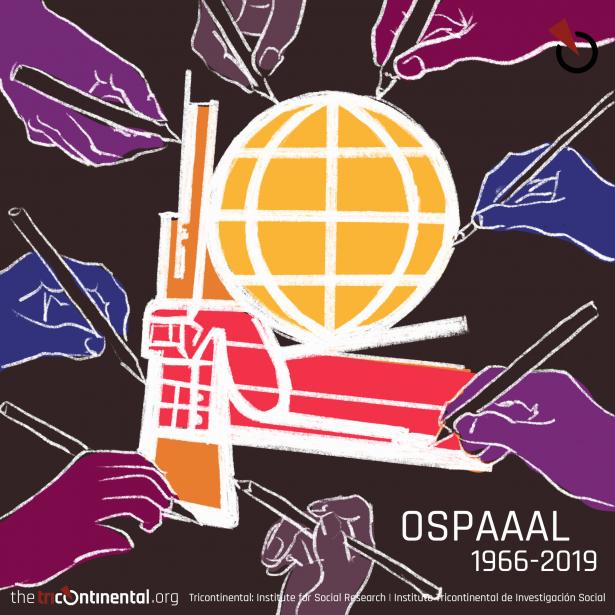 __________
Homage to OSPAAAL
Vijay Prashad / Tricontinental (New Delhi)

The Organisation of Solidarity with Peoples of Asia, Africa, and Latin America (OSPAAAL), which closed its doors in Havana this year, was a gathering of radical national liberation and socialist forces from Vietnam to Chile. The conference called for solidarity with the anti-colonial movements –  not merely on an emotional register, but also solidarity in a material sense. 
__________
Two Reports: Sudan's Communist Party Opposes Power Transfer Talks
Sudan Tribune (Khartoum)
Peoples Dispatch (New Delhi)
The Communist Party announced its withdrawal from the negotiations and stressed that the remnants of al-Bashir's regime should fully hand over power and go.
__________
Aijaz Ahmad on Post-Election India
Jipson John and Jitheesh P.M. / Frontline (Mumbai)
'There once was a time when the Indian polity observed these democratic norms to a very remarkable degree. But a civil compact of that kind has been fraying in India for some decades now, getting increasingly more corrupted as years go by. By "corrupted", I mean an all-encompassing erosion of what could reasonably be called a democratic process.' 
__________
El Salvador: What Happens When Abortion is Illegal
Kathy Bougher / Rewire.News (Los Angeles)
In El Salvador, where abortion has been banned in all circumstances since 1998, activists drew similarities between their situation and that of the US.
__________
The Rebellion in Hong Kong Is Intensifying
Kevin Lim interviews Au Loong Yu / Jacobin (New York)
The effect that the ideological composition of the protest movement, the role of unions in the upsurge, and various geopolitical relationships (Beijing and Hong Kong, United States and China) are having on the simmering rebellion.
__________
Palestinian Prisoners and Detainees on Hunger Strike
IMEMCnews
The prison branch of the Popular Front for the Liberation of Palestine announced that 20 prisoners in the Negev desert prison were joining the strike to demand freedom for administrative detainees and an end of imprisonment without charge or trial.
__________
Ben Turok on Democracy and Corruption in South Africa
Carilee Osborne / Africa is a Country (New York)
Professor Ben Turok, now 92 years old, was an ANC member of Parliament in South Africa for 20 years. Turok is the sole surviving member of the original underground leadership of the South African Communist Party, which he joined in the late 1950s and from which he was expelled in 1976, while in exile, after a dispute over dispersing funds to a trade unionist in South Africa.
__________
Canada: Introducing the Courage Coalition
Harry Kopyto / Canadian Dimension (Winnipeg)
This deftly organized, loose alignment of activists represents the best connective tissue between mass movements and electoral politics on the Canadian left today.