Friday Nite Videos | August 16, 2019: Woodstock 50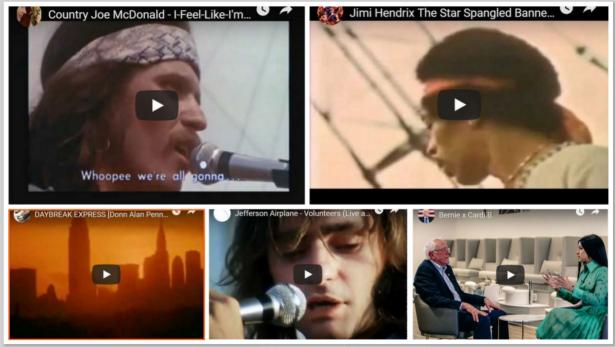 To view an video, click an image below,
Daybreak Express | D.A. Pennebaker / Duke Ellington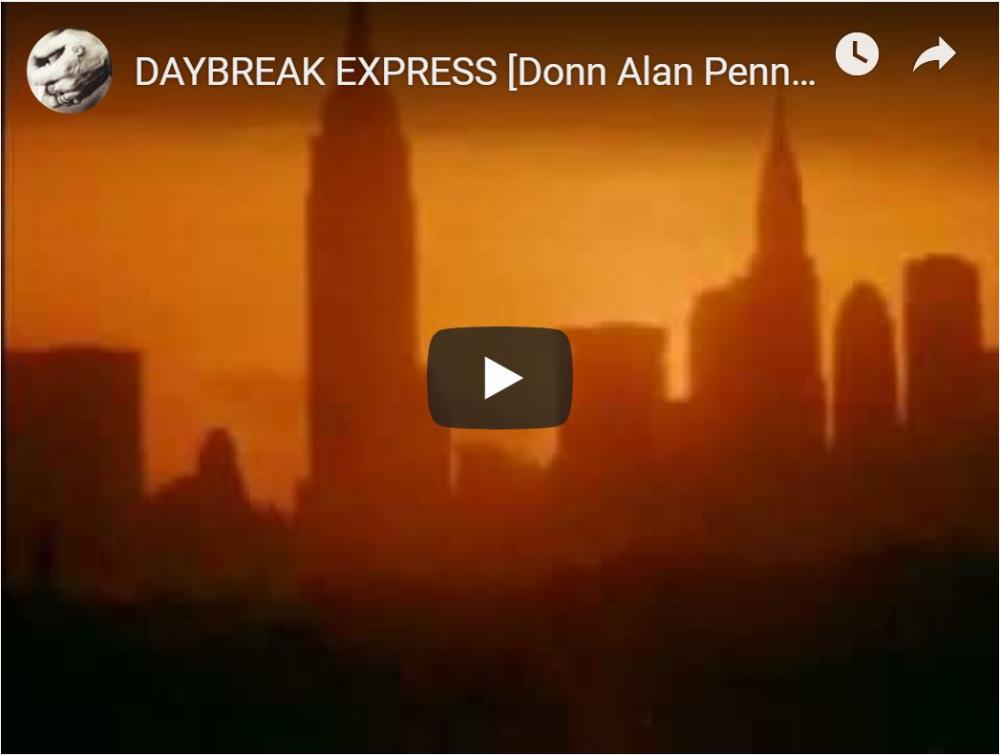 Prelude: a generation before Woodstock (1953) D.A. Pennebaker's short first film created the visual accompaniment to Duke Ellington's Take the A Train. The music without lyrics and documentary without narrator broke ground by allowing people's activity to speak for itself.
Jimi Hendrix | The Star Spangled Banner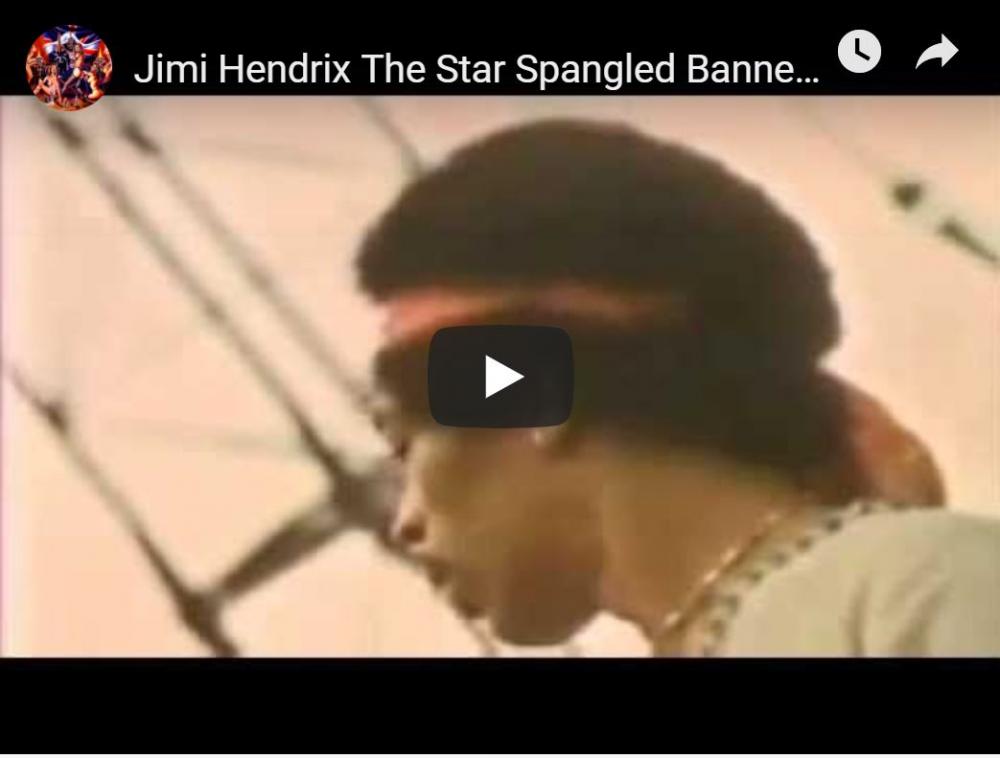 We all know the lyrics; without a word Jimi Hendrix' rendition of the Star Spangled Banner at Woodstock provided a searing commentary on the anguish of its failed promises
Country Joe | Fixin' to Die Rag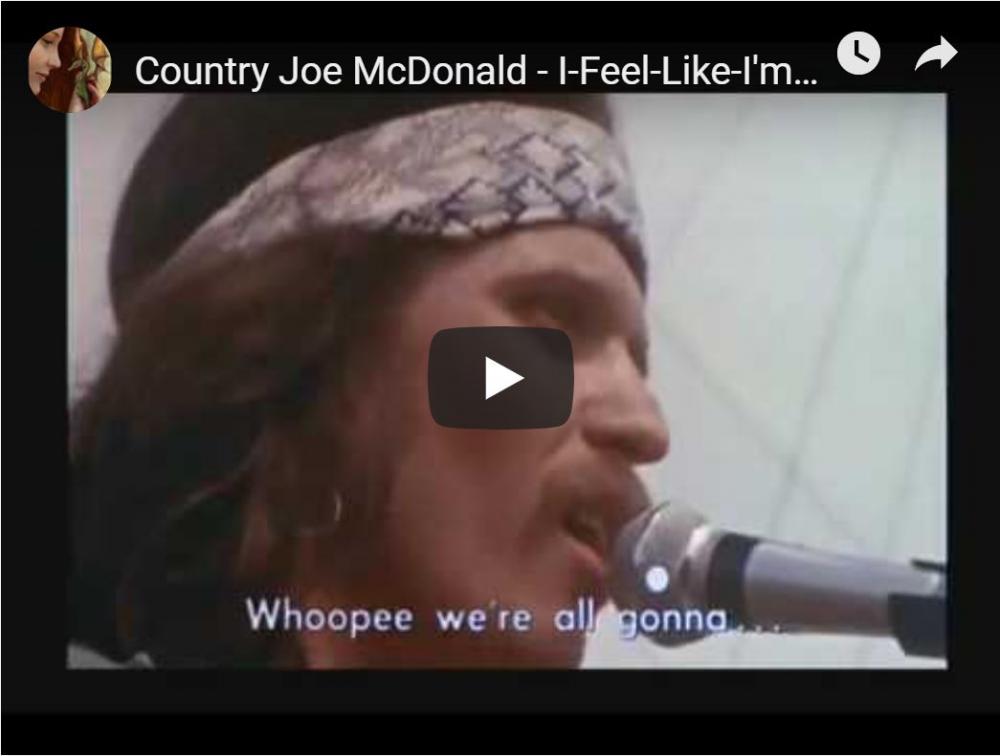 Vietnam was the longest war in U.S. history ... then. But the mad dream of world domination has since brought us war that never ends.
Jefferson Airplane | Volunteers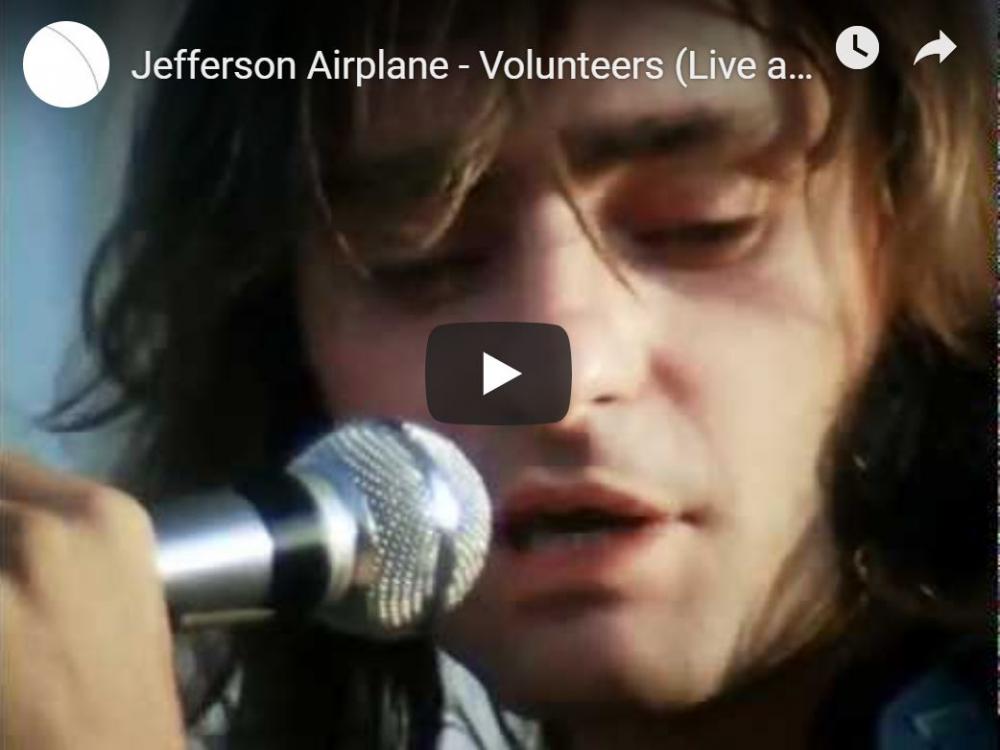 Not equal to the poetry of Grace Slick's White Rabbit lyrics (also performed at Woodstock), but a prescient generational shout out to the changes that Gen X is forging
Bernie x Cardi B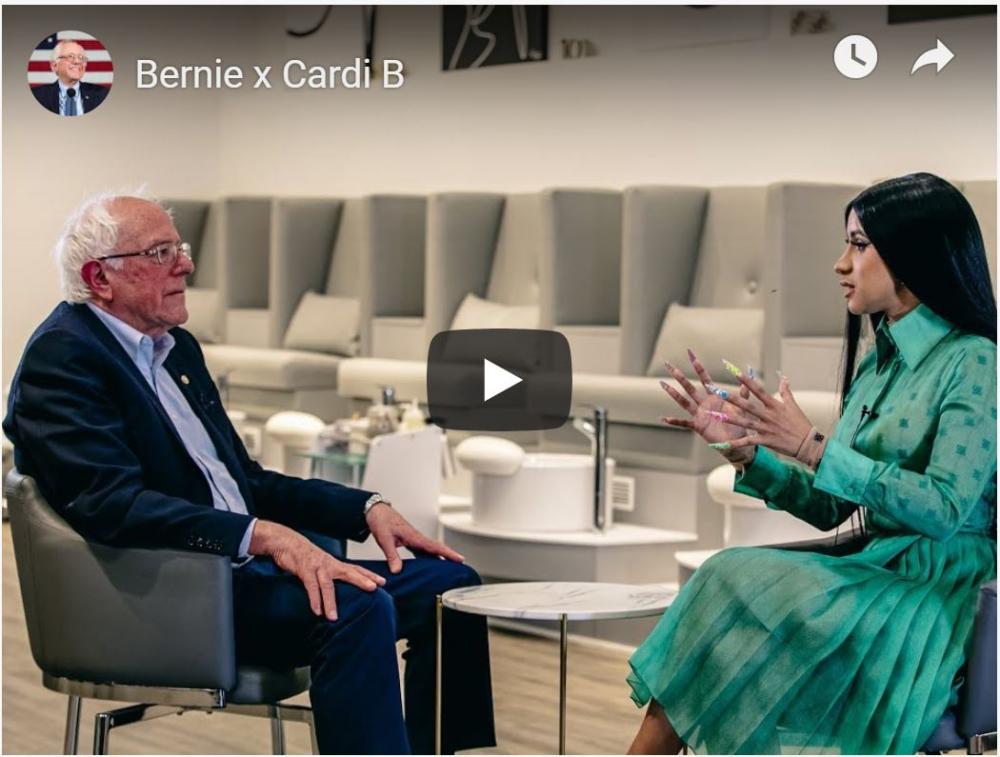 Cardi B takes one of the biggest social media followings in the world, won through music, into political engagement in this interview with Bernie.