Media Bits and Bytes - October 8, 2019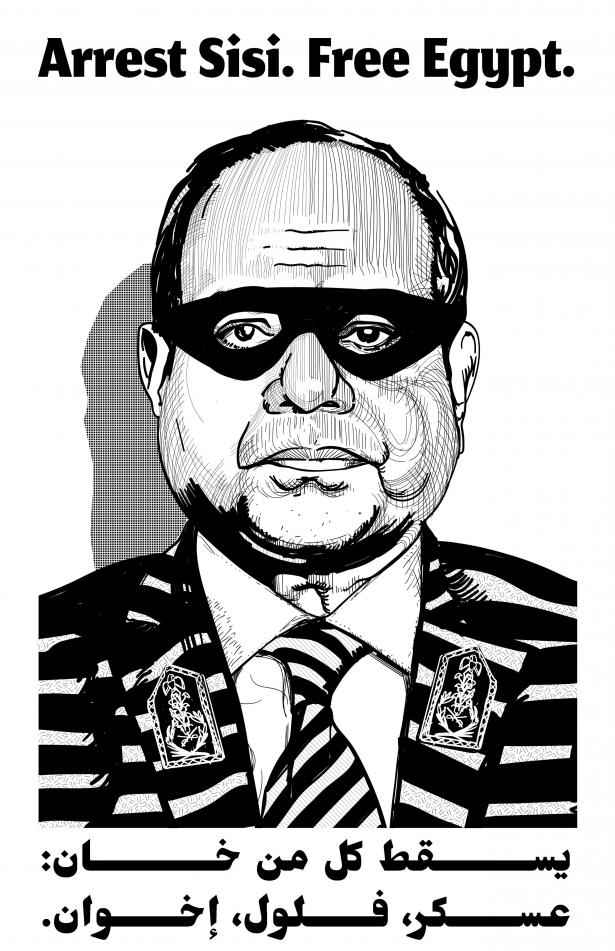 Ganzeer's original image with the words "​Down with the betrayers: the military, [regime] remnants, [Muslim] Brotherhood" in Arabic below,Graphic: Ganzeer/Middle East Eye
Net Neutrality News
Court Upholds FCC Attack on Net Neutrality By Nilay Patel / October 4, 2019 / The Verge

Millions of Fake Comments Against Net Neutrality By Jeremy Singer-Vine and Kevin Collier / October 3, 2019 / BuzzFeed News
By Ben Watson
October 4, 2019
Defense One
A U.S. passport screening official held a Defense One journalist's passport until he received an affirmative answer to this repeated question: "You write propaganda, right?" 
By Andrew Kirell
October 3, 2019
The Daily Beast
The 30-second spot paints the president as a victim of Democrats and alleged "media lapdogs" like CNN.
By Edward Helmore
September 28, 2019
The Guardian
Fractures in Fox News coverage of the Ukraine whistleblower report were publicly exposed in on-air dispute between afternoon anchor Shepard Smith and prime-time host Tucker Carlson.
One America: To the Right of Fox News
By Melanie McFarland
October 5, 2019
Salon
One America News Network is the more righteously right-than-Fox news choice for the people who find Fox too liberal to take these days. Their calm misinformation campaign sells Trump as a rich, brave hero under siege to viewers aspiring to be like him.
How iPhone Exploits Its Production Workers (pdf)
September 2019
The Tricontinental
We are interested not only in Apple and the iPhone, but more particularly in the Marxist analysis of the rate of exploitation at play in the production of such sophisticated electronic devices. We need to learn how to measure the rate ofEgypt exploitation to know precisely how much workers deliver into the total social wealth produced each year.
Egypt: A Cartoon Becomes the Face of a Movement
By Azad Essa
October 3, 2019 
Middle East Eye
In the illustration, President Abdel Fattah el-Sisi is dressed in a striped jacket and tie, but drawn as a cartoonish cat burglar. The image quickly went viral. Activists and protesters have added their own slogans to the cartoon, as well as printing it out, cutting it up, and turning it into masks, banners and posters.