Global Left Midweek - November 27, 2019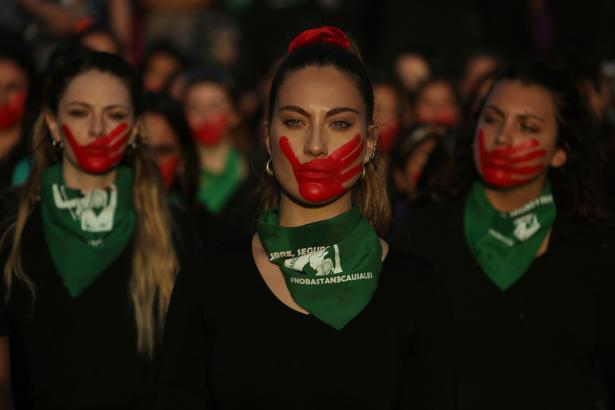 March of women against domestic violence in Plaza Italia in Santiago, Chile, Photo: ELVIS GONZALEZ/EPA
__________
Massive International Protests Against Femicide
Photos: Worldwide "Gender Alert!" / Al Jazeera (Doha, Qatar)

Tens of Thousands March in France and Italy / MSN (Redmond WA)
___________
Palestine Enraged
West Bank: Thousands Demonstrate Against Trump's Settlement OK  Shatha Hammad / Middle East Eye (London)
Liberator Arrested  Jaclynn Ashly / +972
__________
South America in Rebellion
Bolivia  Christine Mathias / Dissent (New York)
Chile  Frank Gaudichaud / No Borders (Portland MA)
Colombia  Adriaan Alsema / Colombia Reports (Medellin)
__________
UK Labour Manifesto
Gary Younge / The Guardian (London)
After a decade of decay, Labour's manifesto offers us hope for the future. The party has painted a picture of a greener, fairer society – and reminded us of the values that made Corbyn party leader.
__________
The Music of Twenty-First-Century Uprisings
Alexander Billet / Jacobin (New York)
With enough power wielded from the bottom up, the social nature of music overwhelms our daily sense of isolation. The city's contours and corners start to appear pliable, even radically democratic. We can see it, and hear it, in the music of these current uprisings.
__________
Video: South African Shack Dwellers' Leader Speaks
Peoples Dispatch (New Delhi)
S'bu Zikode of Abahlali baseMjondolo, the shack dwellers' movement of South Africa, talks about the attacks on their occupations, the nature of state response and the possibilities of resistance at a social and political level.