Friday Nite Videos | Impeachment After Dark | January 24, 2020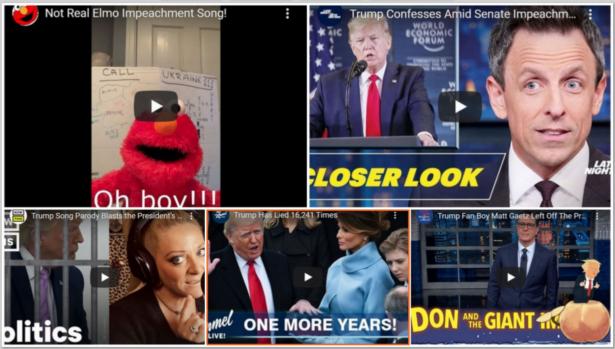 To view an video, click an image below,
Trump Confesses Amid Senate Impeachment Trial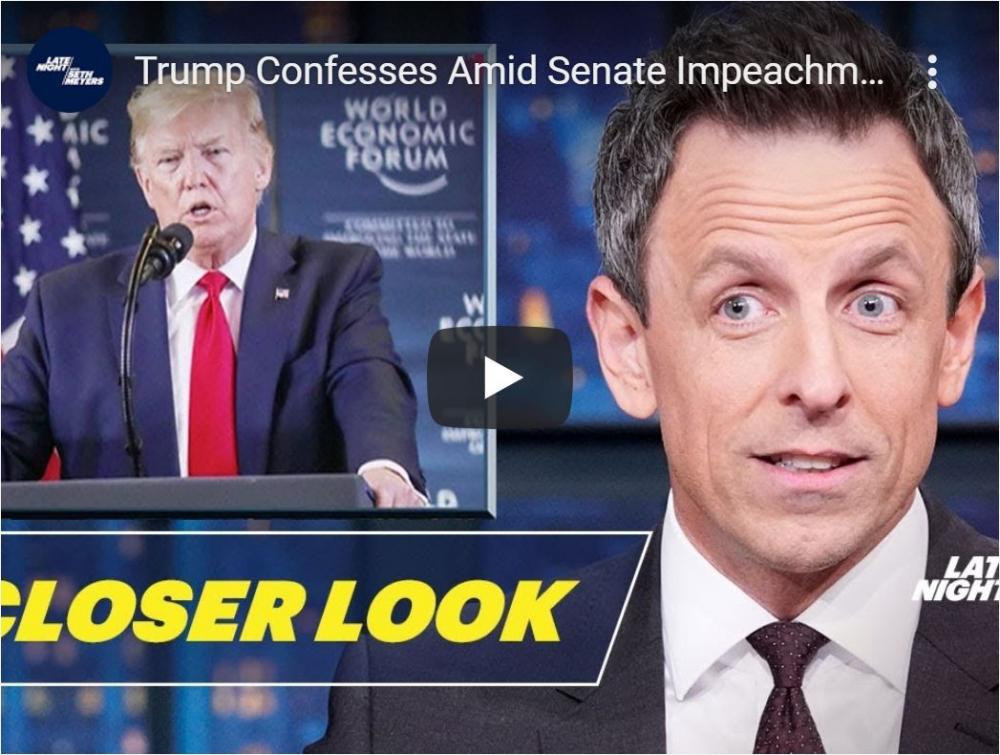 Is a confession sufficient to procure a conviction? 
Trump Song Parody Blasts the President's Many Misdeeds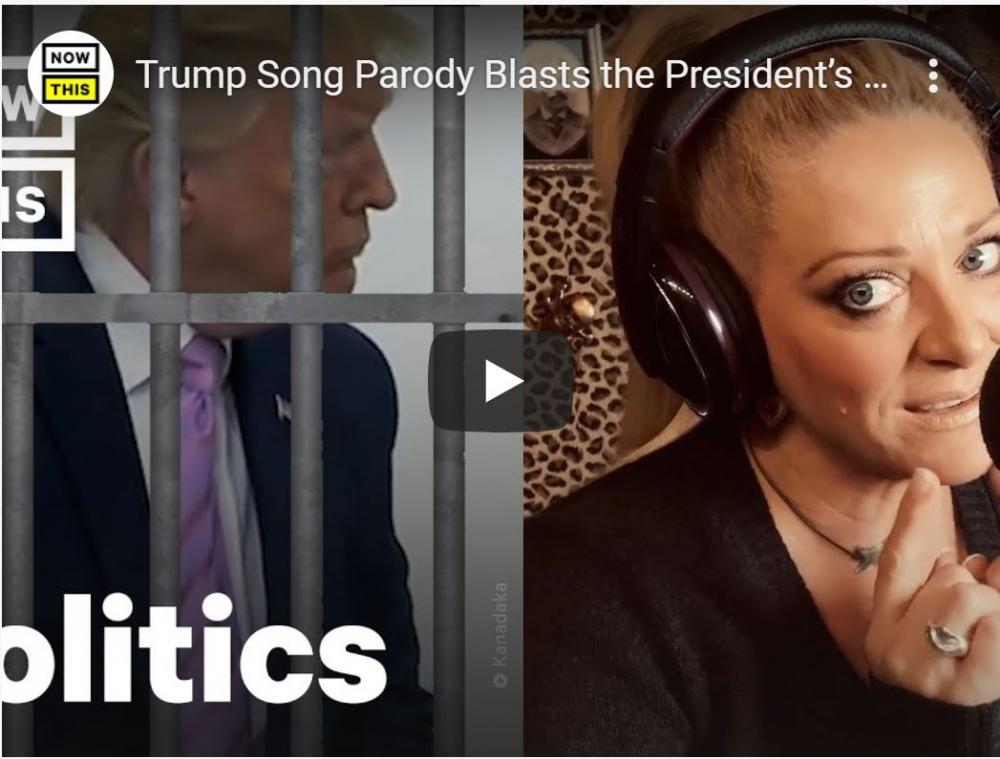 'He's a thug, he's a crook, he's our president. Crime after crime.' — This scathing song parody by Jen Houston lists Trump's many transgressions.
Trump Fan-Boy Matt Gaetz Left Off the President's Team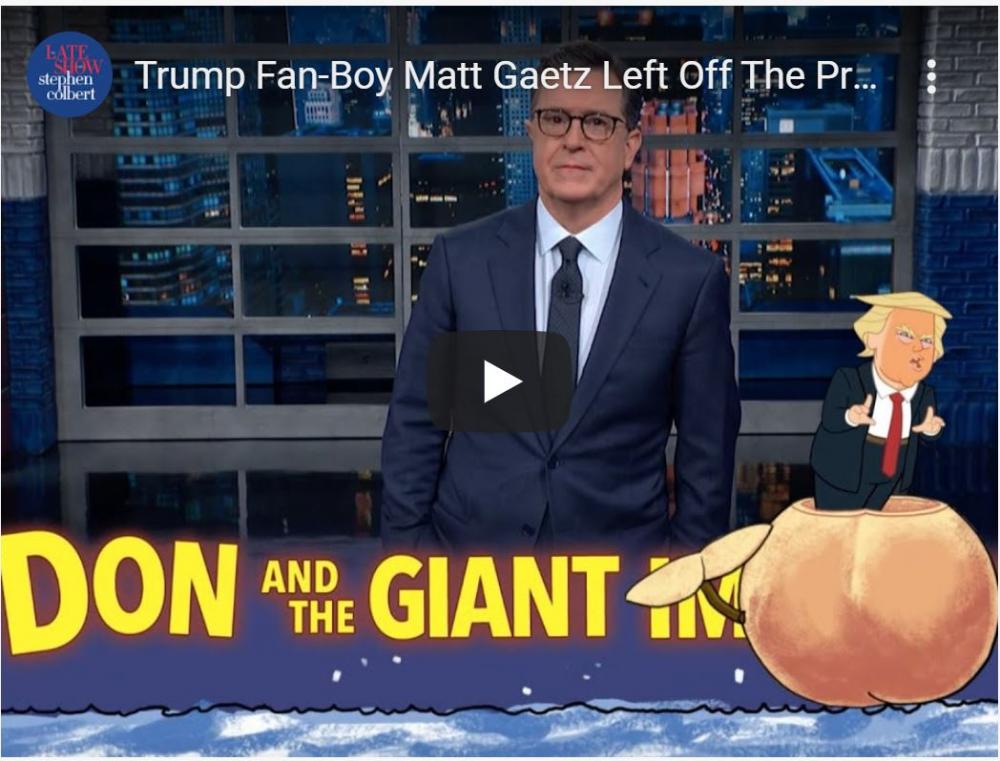 One notorious Trump backer was missing from the President's team of House GOP defenders, and now we finally know why
Not Real Elmo Impeachment Song!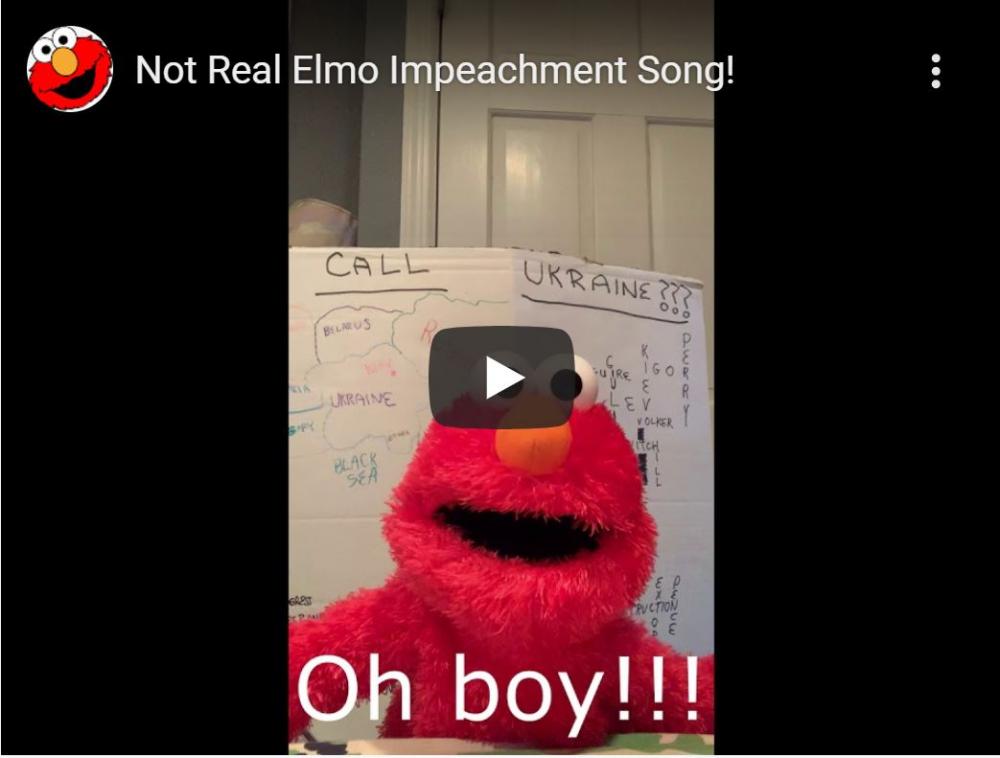 This is a subject that calls for childlike simplicity
Trump celebrated three years in office by paying tribute to himself and somehow brought Dr. Martin Luther King Jr. into it