Friday Nite Videos | May 15, 2020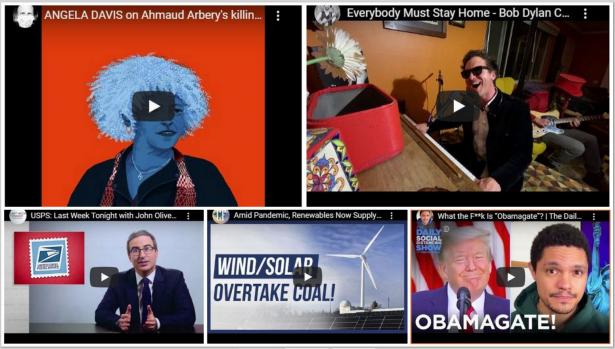 To view an video, click an image below,
What the F**k Is "Obamagate"? | The Daily Social Distancing Show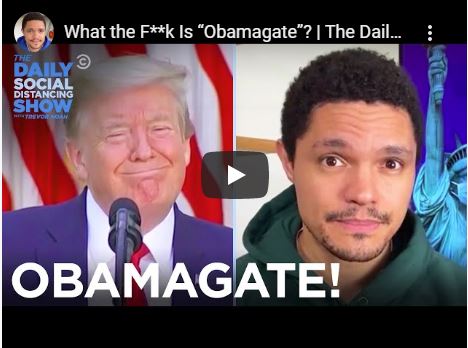 Trump accuses Obama of "Obamagate" (whatever that is), the Supreme Court hears arguments on whether Trump has to release his financial records, and Dr. Fauci testifies before Congress. #DailyShow #TrevorNoah #Coronavirus
Everybody Must Stay Home | Bob Dylan Coronavirus Parody


A little covideo for your Rainy Day Livin' #2&17
Angela Davis on Ahmaud Arbery's Killing, Racism, Prison Abolition, Animal Rights and Capitalism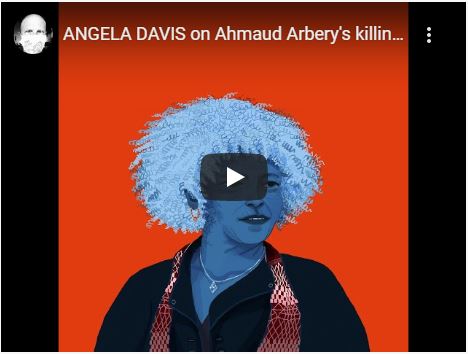 Civil rights icon Angela Davis talks to Frank Barat (editor of her latest book Freedom is a Constant Struggle) about institutionalized racism, animal rights, prison abolition and the killing of Ahmaud Arbery
USPS: John Oliver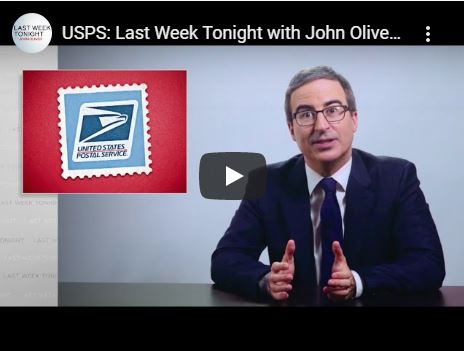 As the U.S. Postal Service faces financial catastrophe, John Oliver discusses why the service is so important, what brought it to this point, and what we can do to help.
Amid Pandemic, Renewables Now Supply More Energy than Coal in the U.S.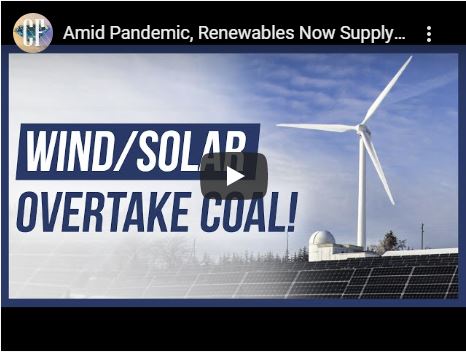 Time to tackle multiple questions about how the pandemic sets the stage for our energy future: the complex story of wind, solar, hydro, nuclear