Media Bits and Bytes - September 8, 2020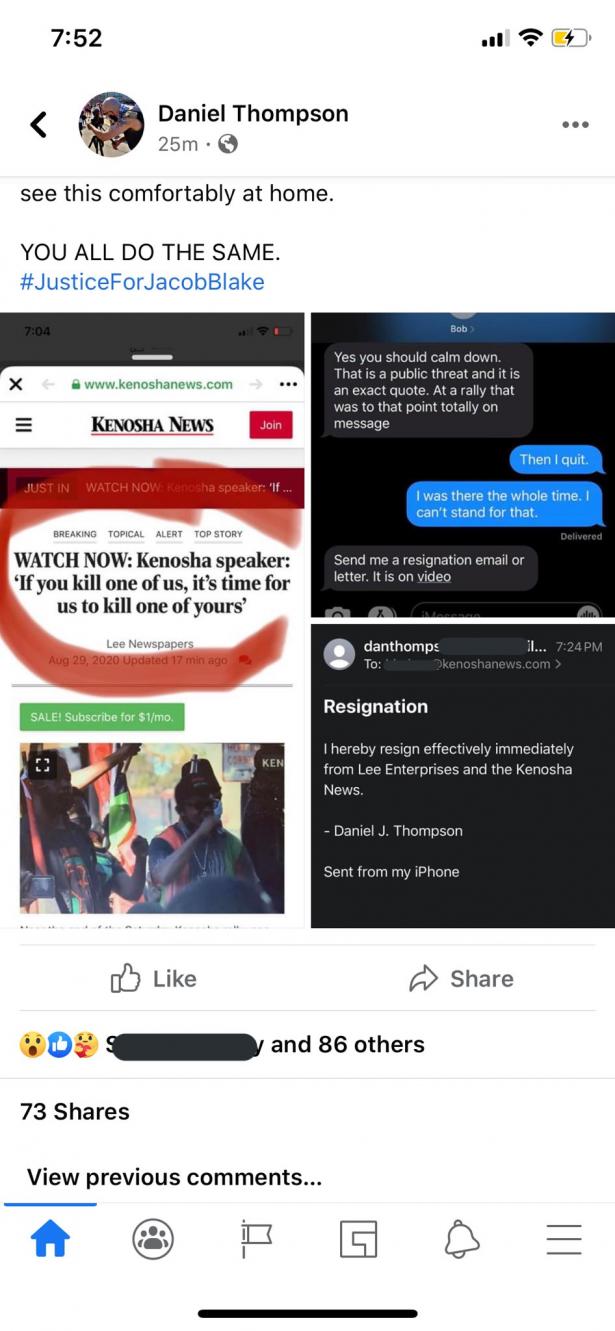 Headline in Kenosha News and editor Daniel Thompson's response, twitter
The Dilemmas of Big Tech
Stocks Collapse  By Barbara Smith, Business Insider
Election Confab  By Kyle Daly, Stef W. Kight and Sara Fischer, Axios
The Heavy Hand, Worldwide  By Deborah Brown, Foreign Policy in Focus
Free Press  By Granville Williams, Morning Star
BBC Culture War   By Jason Okundaye, Tribune
By Mariya Abdulkaf
The Verge
Outside a convenience store in Baytown, Texas, Isiah Benavides saw his friend being stopped by a police officer. Benavides took out his cellphone and hit record. He tells us what happened next.
Why Covid Tracking Tech Won't Save Us
By Gennie Gebhart
Electronic Frontier Foundation
Ultimately, exposure notification technology won't bail out poor planning or replace inadequate public health infrastructure, but it could misdirect resources and instill a false sense of safety.
Daniel Thompson resigned from the Kenosha News over a Black Lives Matter rally headline. Now he embarks on a new journey.
John Miller
rabble
Sixty-two staffers signed and quickly made public an unprecedented letter that had one purpose: A public shaming of the paper's most prominent columnist, for a racist attack on a colleague.
By CJ Werleman
Middle East Eye
The social media platform has been used to incite and condone violence against adherents of the Islamic faith, from Myanmar to Kashmir to Palestine.
Epoch Times Stumping For Trump
By Michael Makowski
The Progressive
The Falun Gong paper is showing up in "specific neighborhoods" in an attempt to gain support for Trump in Wisconsin and beyond.
By Dorothy Woodend
The Tyee
Today sucks. So why not turn to the predictable, comfortable movies and TV of less crazy times.