Media Bits and Bytes - September 22, 2020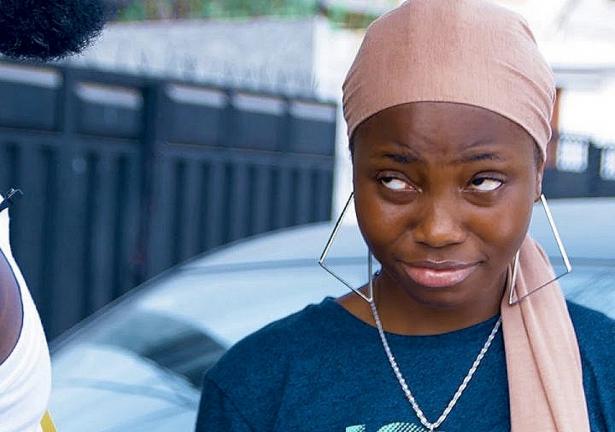 Nigeria's online comedy star Taaooma, credit: Towncryyers
Trump, China and the App War
Trump's App Ban Stymied  By Peter Kafka, Vox

The Challenge to Speech Freedom  By Lisa Newcomb, Common Dreams
The Background  By Catherine Shu, TeleCrunch
Questions for the Head of Voice of America
By Joel Simon
Columbia Journalism Review
The credibility of US government-funded media, built over decades, is being squandered, and experienced journalists are being dismissed, maligned, and punished with deportation.
By Sadie Peckens
El Tecolote
El Tecolote is the longest running bilingual Spanish/English newspaper in California. This year marks the paper's 50th anniversary and a look at its history shows the power of neighborhood journalism.
What's Up With the Fall TV Season
By Josef Adalian
New York Magazine
September and most of October will still consist mostly of unscripted reality fare, game shows, and assorted other stunts and specials as networks try to build up a big enough inventory of filmed episodes before premiering a show. 
Digital strategists for various political campaigns are exploring ways to seep political discussion deeper into YouTube's niche audiences.
By A Mou
Worldcrunch
Eating shows made by vloggers are all the rage in China. Some of these stars are known as "big stomach kings," uploading videos of themselves eating huge amounts of food. One young woman has nearly 40 million fans and earns 600,000 yuan (nearly $80,000) per video on adverts.
By Peter Oborne
Middle East Eye
Facebook has a terrible record of being used as a platform to spread hatred, including antisemitism and other kinds of bigotry, so much so that if the social media platform was a British newspaper or magazine, it would have been closed down long ago. 
Each weekday edition of the newsletter usually takes a deep dive into a major news story through an anti-racist lens.
The Golden Age of Nigerian Comedy Videos
By Emmanuel Esomnofu
African Arguments
Nigerians are the funniest people on the internet. These five prove it.
Trumper Spanish-Language Media Target Florida With Anti-Semitic Hate
By Sabrina Rodríguez and Marc Caputo
Politico
Wild disinformation is inundating Spanish-speaking residents of South Florida ahead of Election Day, at a saturation level that threatens to shape the outcome in the nation's biggest and most closely contested swing state.