Global Left Midweek - Focus on Eastern Europe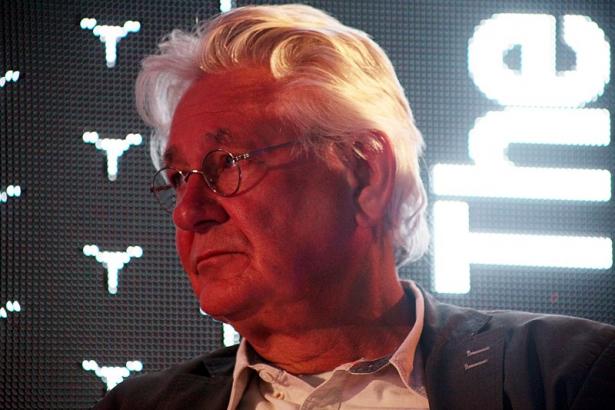 Leo Panitch,credit: Wikimedia Commons
__________
The First Decade of the Arab Revolution

Gilbert Achcar / Friedrich Ebert Stiftung (Berlin)
Both euphoria and dejection were equally the outcome of superficial impressions in reaction to the revolutionary wave and the subsequent relapse. They both overlooked two fundamental features of the big bang that shook the region in 2011.
__________
India: Long March to Peasant Unity
Ranjini Basu / Frontline (Mumbai)
The unprecedented unity among peasant organisations is not a sudden development. It has been built over several struggles, which have expanded the base of the peasant and snowballed into the massive protests against the new farm laws.
__________
Amazon Workers' International Strike
Natasha Lennard / The Intercept (New York)
Black Friday saw the launch of a new international wave of organizing by a global coalition of warehouse workers, trade unions, and activists under the banner Make Amazon Pay. Coordinated strikes, work stoppages, and protests of varying size have taken place in Bangladesh, India, Australia, Germany, Poland, Spain, France, the U.K., the U.S. and beyond.
__________
Focus on Eastern Europe
Ukraine  Hanna Sokolova / openDemocracy (London)
Poland  Masha Gessen / The New Yorker
Albania  Redi Muçi and Frenklin Elini / transform! Europe (Vienna)
Hungary  Zsofia Adam and Andrea Czervan with Mariya Ivancheva  / LeftEast (Bucharest)
Slovenia  Party of the European Left / European Left (Bucharest)
Russia  Kirill Kobrin / openDemocracy
__________
A South Africa Of, By, and For the Workers
Mazibuko Kanyiso Jara / Amandla! (Johannesburg)
The idea of South African nationhood seems to be a real, palpable and concrete feeling to a large number of people. How should a reinvigorated working class movement approach the national question, given the largely failed nation-building experience since the formal end of apartheid?
__________
A Response: Thailand's Monarchy is Toothless
Giles Ji Ungpakorn / Spectre (New York)
Last week, Global Left Midweek posted a piece on the Thai democracy movement by Thiti Jamkajornkeiat. Here, another Thai commentator presents a different view from the left on the fast-moving developments. 
___________
An Internationalist in Rojava
Josh Schoolar / Prometheus (Manchester)
The revolution of Northern Syria certainly doesn't fit into the anarchist or Marxist-Leninist models of how revolution should work. The system of autonomous councils within the wider commune backbone have achieved relative ethnic harmony and a huge leap forward in social and civil rights. 
__________
A Korean Labor Hero Fights On
Kap Seol / Jacobin (New York)
South Korean labor activist Kim Jin-suk inspired her country back in 2011 by occupying the top of a 115-foot shipyard crane to protest worker layoffs and defend workers' rights. Now, as she fights for her life against breast cancer, she's demanding her job back.
__________
Leo Panitch 1945 - 2020
An apprecation (excerpted)
Atilio A. Borón / Rebelión (Madrid) [Portside translation]
The cause of socialism and anti-imperialism lost one of its great figures. Leo Panitch died while he was admitted to a Toronto hospital for cancer treatment - with a good prognosis, I must clarify - because of Covid-19. The contagion produced a fulminating pneumonia that in a couple of days caused his death.
Panitch was a fundamental protagonist in the renewal of Marxism and, especially, in the theory of imperialism. The same can be said of his contributions in the field of theory and praxis of the labor movement and socialist forces in their struggles against capitalist domination. Nine books and countless articles and journalistic interventions of various kinds give proof of the fruitfulness of his intelligence. But Leo was not only an incisive analyst; He was also a tireless militant, the owner of an energy as overflowing as it was contagious.
He was for more than a quarter of a century editor of one of the most important journals of Marxist thought in the world: the Socialist Register, a yearbook founded by Ralph Miliband and John Saville in 1964 in response to the theoretical liquidationism and the consequent practical capitulation that both warned in certain sectors of the British and European left. Towards the mid-nineties Leo assumed the editorial leadership, faithfully following the political line drawn by its founders together with Colin Leys and, later, with Greg Albo. 
In addition to his intellectual brilliance and his exemplary militancy, Leo was a genuine socialist: generous, altruistic, oblivious to any kind of sectarianism, implacable enemy of the theoretical schematics that did so much damage to the development of Marxist thought; always open to dialogue and controversy. A man who knew how to combine his stark analyzes of contemporary capitalism and the crimes of imperialism without a hint of defeatism, with that "optimism of the will" that Gramsci claimed as a condition for being able to revolutionize the world and not just study it and lament its miseries. Panitch has left, but he left us a very rich legacy that will continue to guide us and that will flourish even more strongly in successive generations of anti-capitalist and anti-imperialist fighters.
Panitch and the Socialist Project  Steve Maher / Jacobin
Where To? A Panitch Podcast Esty Dinur / WORT (Madison)