Media Bits and Bytes - February 9, 2021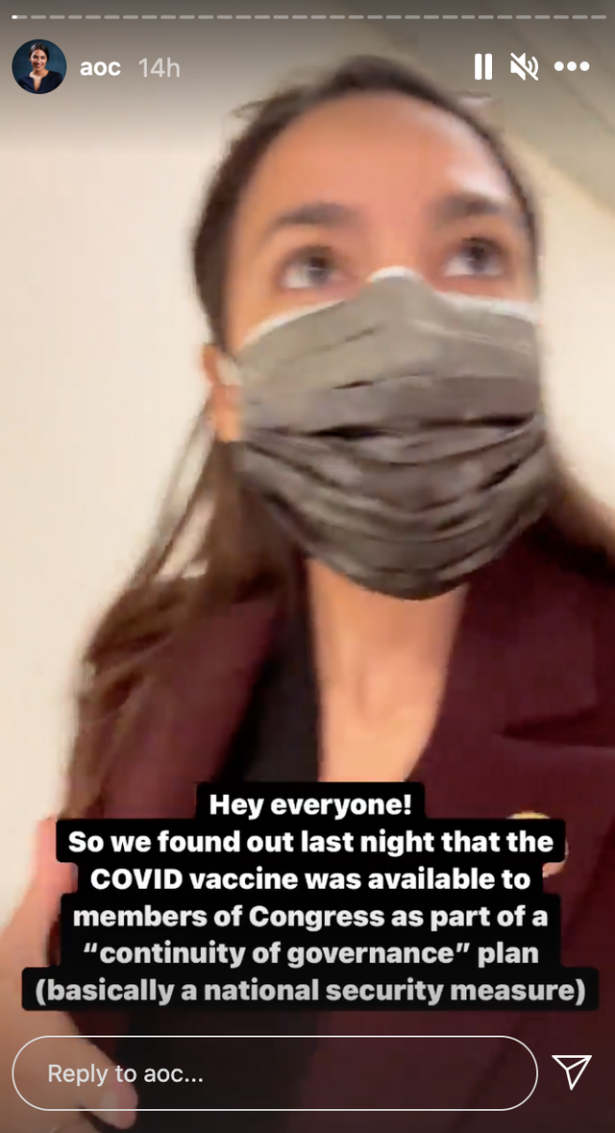 @AOC Instagram,from Elle
By JS Tan and Nataliya Nedzhvetskaya
Progressive International
For the tech sector, the pandemic has fast-tracked the digital transformation of all aspects of life and given tech companies record-breaking valuations. But for tech workers, the pandemic highlighted existing inequalities.
China is taking decisive steps to protect itself from a widening US technology ban, with imports of computer chips and the machines that make them surging last year.
Why Lou Dobbs Got the Ax  By Brian Stelter, CNN
Podcast: Can Fox Be Silenced? Should They Be?  By Bob Garfield, On the Media
Troops' Posts Reveal Preferences for Trump
By Patricia Kime and Oriana Pawlyk
Military.com
Some U.S. service members have defiantly posted in support of Trump, condemned Biden and spread conspiracy theories. Recent events have exposed gaps in the services' social media policies and warn that order and discipline could suffer if they aren't addressed.
Reddit On the Warpath  By Steven Asarch, Insider 
GameStop: The Power, Potential and Peril  By Max Haiven, Roar
Indian Journalists Under Attack By Modi
By Martand Kaushik and Ahan Penkar
openDemocracy 
The Caravan's editors write that charges filed against them after covering protests are an 'assault on free media'.
South Africa: A Victory Over Big Brother
By Daren Milo
Daily Maverick
South Africa's Constitutional Court handed down a decision which has already received worldwide acclaim. It found in favour of amaBhungane, the investigative journalism organisation, affirming the right to privacy over state surveillance.
By Justin Bariso
Inc.
Apple and Facebook have been heading toward a major conflict for quite some time. The problem is that Apple's and Facebook's business philosophies are diametrically opposed to each other. 
By Kelly Born
Project Syndicate
Online disinformation is not a problem that any society can afford to ignore. But because the problem touches on such a wide range of policy issues, economic sectors, and fundamental democratic principles, it will not be solved with just one policy or approach.
AOC: The Politics of Instagram Live
By Caroline Framke
Variety
Whether speaking about the the Capitol attack, her own trauma as a sexual assault survivor, or the basics of policy, Rep. Alexandria Ocasio-Cortez uses Instagram Live like no other.