Global Left Midweek - March 17, 2021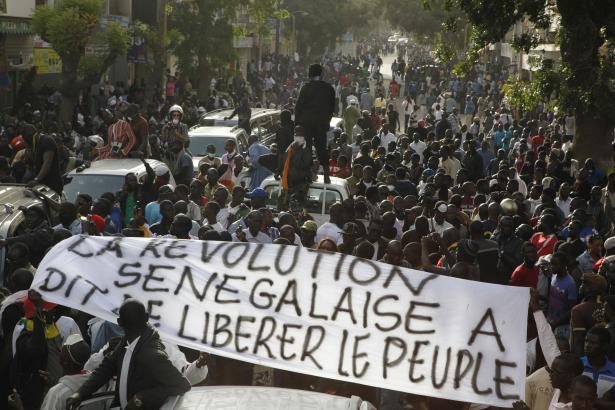 Credit,Rebecca Blackwell | AP
__________
Changing Politics in Germany, France and UK

Die Linke's New Leaders   Cornelia Hildebrandt / transform! europe (Vienna)
Year Zero  Pauline Graulle / Rosa Luxemburg Stiftung (Brussels)
Generation Left  Tom Blackburn / Tribune (London)
__________
Two Opinions From Canada That Americans Can Feel
Gun Control  Scott Martin / Canadian Dimension (Winnipeg)
Small Business in Politics  Christo Aivalis / Canadian Dimension
__________
Myanmar: Sympathy for Rohingya Rises in Anti-Coup Fight
Aakriti Sharma / The EurAsian Times (New Dehli)
A section of young protesters opposing the current military regime in Myanmar has turned sympathetic to the Rohingya cause. More than 750,000 Muslim Rohingya had fled the Buddhist-majority country following the 2017 ethnic clashes.
__________
The Milk Tea Alliance
Emmy Sasipornkarn / Deutsche Welle (Berlin)
An online solidarity movement is bringing together democracy activists throughout Asia for a fight against authoritarianism. But how much difference can a popular hashtag actually make?
__________
Cuba, Venezuela, ALBA and COVID
Gemma Cruz Araneta / Manila Bulletin
Cuba and Venezuela are beleaguered states that have been shoved into economic and political morass, but they are showing Latin American nations how to unite and forge ahead.
__________
More on Senegal
Boubacar Boris Diop and Moussa Sene Absa / Review of African Political Economy (London)
Rather than listen to the demands of the largely peaceful protest movement, the government has set out to crush it using all the means at its disposal: arbitrary arrests, the use of live ammunition, and the deployment of marauding militias.
__________
The Hong Kong Defendants 
Jeffie Lam and Lilian Cheng / South China Morning Post (Hong Kong)
47 opposition activists and former lawmakers were charged with violating Article 22(3) of the national security law. The attention generated by the proceedings has been unprecedented.
__________
Enzo Traverso on Islamophobia in Europe
Lucion Nanni / Verso Books (London)
Traverso, a historian specialising in totalitarianism and fascism, discusses the intensification of the Islamophobic offensive and questions the notion of 'Islamo-leftism', used to delegitimise in advance any solidarity of the left with Muslims.
__________
Video: Songs and Chants That Defined the 2011 Arab Spring
Gofran Sawalha / Middle East Eye (London)
The revolutionary spirit during the Arab Spring was reflected in songs and chants full of anger, frustration, hope and humour of those who took to the streets.
__________
Legacies
Sister Janice McLaughlin, Zimbabwe  / The Herald (Harare)
Joaquin Piñero, Brazil  Catarina Barbosa / Brasil de Fato (São Paulo)
Curt Sørensen, Denmark  Esben Bøgh Sørensen / Jacobin (New York)
Larry Nozaki, Canada  Joan Campana et al. / Socialist Project
Seif Sharif Hamad, Tanzania   Ahmed Rajab / Mail and Guardian (Johannesburg)
Colin Robinson, Trinidad and Tobago  Omar Balde / Pink News (London)
Luis Fernando Arias, Colombia  Megan Janetsky / The New York Times