Global Left Midweek - Theory That Lives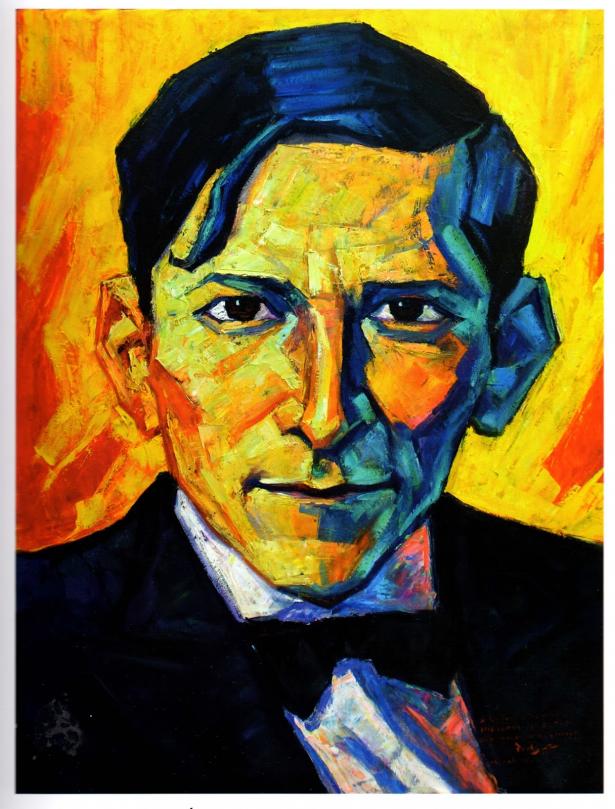 Revolutionary theorist José Carlos Mariátegui. Credit,Bruno Portuguez Nolasco
__________
Theorists Behind Us Inform Today's Movements
José Carlos Mariátegui Juan J. Paz y Miño Cepeda / Center for Counter Hegemonic Studies (Sydney)
Lauren Berlant  Judith Butler, Maggie Doherty, Ajay Singh Chaudhary and Gabriel Winant / The Nation (New York)
Antonio Gramsci / Jacobin (New York)
Franz Fanon  Hamza Hamouchene / Transnational Institute (Amsterdam)
Edward Said  Esmat Elhalaby / Boston Review
MN Roy Aditya Iyer / Tribune (London)
André Gorz  Mark Engler and Paul Engler / Waging Nonviolence (Brooklyn)
__________
International Struggle for Food Sovereignty
Jaime Amorim / Brasil de Fato (São Paulo)
In the same year that La
Vía Campesina celebrates 25 years of defining, building, and fighting for "food
sovereignty," the UN will convene a summit for heads of state, members of large businesses and private corporations, multinationals and agribusiness representatives to discuss food systems processes.
__________
Guatemalan Indigenous Lead National Strike
Sandra Cuffe / The Intercept (New York)
Heeding calls by Indigenous leaders for a "paro nacional," or nationwide shutdown, communities and social movements marched, rallied, and blocked roads around the country to demand the president and attorney general resign.
__________
Founding of the Socialist Movement of Ghana
Pavan Kulkarni / Peoples Dispatch (New Delhi)
SMG will work "with socialist and progressive political and social organizations in Ghana." Defining imperialism as "the globalized phase of capitalism", they noted that "Imperialism has directly attacked African society. It has weaponized every possible identity as part of a divide-and-rule strategy."
__________
Video: Women Farmers' Parliament in India
Peoples Dispatch
A contingent of women farmers from Delhi's neighboring states gathered at Jantar Mantar in the national capital for a 'Kisan Sansad' or farmers' parliament. The action also marked the completion of eight months of the farmers' agitation against the Modi government's controversial farm laws.
__________
Russia West and East
Russian Socialist Movement on United Russia  / LeftEast
Lessons of the 2020 Khabarovsk Protests  / openDemocracy (London)
__________
Peru, Castillo, and Two Left Parties
Paulo Drinot / NACLA Report (New York)
José de Echave, the 2021 vice presidential candidate for Juntos por el Perú (Together for Peru) discusses what we can expect from the Castillo government and possible alliances with other sectors of the Left.
__________
Asia Updates
Sri Lanka  Harini Amarasuriya / Ceylon Today (Colombo)
Thailand  Wichuta Teeratanabodee / ISEAS – Yusof Ishak Institute (Singapore)
Myanmar  / The Irrawaddy (Yangon)
__________
South African Communist Party at 100
'Rooi Gevaar' (Red Peril)  Dirk Kotze / News24 (Cape Town)
Blade Nzimande on the Zuma Riots  Samkele Maseko / SABC News (Johannesburg)