Media Bits and Bytes - August 24, 2021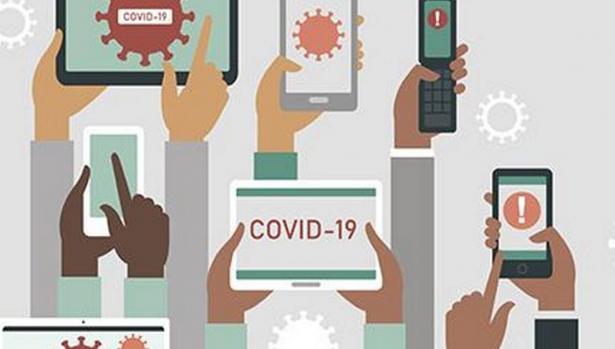 Credit,MC Group
By Jessica Corbett
Common Dreams
A group of United Nations human rights experts called for a global moratorium on the sale and transfer of surveillance technology, echoing calls from advocacy organizations and other surveillance critics after the Pegasus exposé broke last month.
Should Facebook Come With a Health Warning?
By Shirin Ghaffary
Vox
Facebook isn't giving researchers enough of the real-time data they need to figure out exactly how much Covid-19 misinformation is on the platform, who's seeing it, and how it's impacting their willingness to get vaccinated.
By Dominick Mastrangelo and Brett Samuels
The Hill
CNN's Clarissa Ward has not flinched in covering a fundamentalist Islamic group that brutally suppressed women during its previous reign in Afghanistan and that may see Ward's very presence as an affront to its values.
__________
Deplatforming the Right: Does It Help or Hurt?
By David Renton
New Politics
Experience has shown that the best any anti-fascist tactic can achieve is a few years of relative success.  From that perspective, we should anticipate that the right will retaliate to online deplatforming with strategies of its own.
By Kurt Opsahl
Electronic Frontier Foundation
While Apple aims at the scourge of child exploitation and abuse, the company has created an infrastructure that is all too easy to redirect to greater surveillance and censorship. The program will undermine Apple's defense that it can't comply with the broader demands.
By Keith Bolender
With few exceptions, corporate media has done its best to diminish the effects or ignore completely America's regime change policies against Cuba.
By Deepa Shivaram
NPR
Despite promising to crack down on antisemitic hate, Facebook, Twitter, Instagram, Youtube and TikTok did not act on these posts even as they were flagged through the existing tools used for reporting malignant content.
By Tyler Falk
Briscoe, a former producer at NPR and program director at WBGO in Newark, N.J., mentored many new public radio producers and managers nationwide, including and especially African-American producers.
By Brent Lang
In four short years, Netflix has done more to reshape the way that movies are made, distributed and consumed than perhaps any other single company in the history of the film business.
By Kathryn VanArendonk
New York Magazine
The white guys who used to be default protagonists on TV and in American life, all of the beleaguered dads, bad bosses, authoritative leaders, and wild-card mavericks, are no longer the main characters. But as he becomes a story's central problem rather than its central character, he is still in the middle of the narrative.