labor
Museum Workers, Jolted by Pandemic Job Losses, Turn to Unions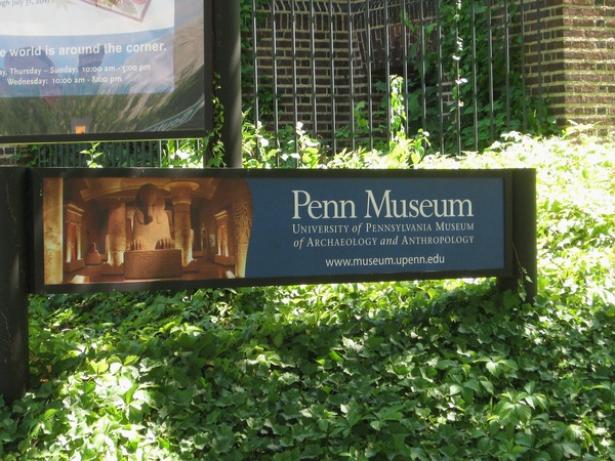 Workers at Penn Museum in Philadelphia are among a wave of cultural institution workers across the country who are turning to unions as a result of the job uncertainty caused by the pandemic economic crisis.,oskay
Workers at museums, zoos and other cultural institutions are stepping up efforts to unionize after suffering waves of job losses during the Covid-19 pandemic, with workforces at the Philadelphia Museum of Art, Philadelphia Zoo and Museum of Contemporary Art among those that are pushing for more protection.
Workers at unionized cultural institutions experienced 28% fewer job cuts on average than those at non-unionized workplaces during the pandemic, according to a report by Cultural Workers United, a program run by the American Federation of State, County and Municipal Employees (AFSCME), one of the leading unions representing public-service workers. Part-time and minority workers were disproportionately affected by job cuts during the pandemic, according to other recent surveys of cultural institutions. 
Cultural Workers United released its findings today as part of a study that analyzed worker retention at 228 cultural institutions across the U.S. that received one or more Paycheck Protection Program loans of more than $1 million from the U.S. Small Business Association. About one in six of the institutions in the group's analysis is unionized or partially unionized.

The labor organizers said that although some groups of workers were exploring unionization already, the pandemic hastened the process. Local AFSCME chapters have organized six institutions so far this year and three last year, compared with just two over the previous three years. In recent months, workers at the School of the Art Institute of Chicago and Walters Art Museum in Baltimore have gone public with their campaigns, according to AFSCME. At the Minnesota Historical Society, workers filed for an election with the National Labor Relations Board. Workers also voted to form a union at the Penn Museum in Philadelphia and EcoTarium in Worcester, Massachusetts. 
Museums, historical sites and similar institutions say the pandemic, with its mandated closures, delivered a significant hit to revenues that made layoffs and furloughs unavoidable, and several contacted laid-off workers when they were able to rehire. According to a survey by the American Alliance of Museums, 98% of U.S. museums closed during the pandemic. In May 2020, a few months into the pandemic, cultural institution employment hit a 10-year low of 121,300 workers, compared with 174,600 in February 2020, according to data from the U.S. Bureau of Labor Statistics. Tens of thousands of workers still haven't returned: By June 2021, there were 138,700 workers employed. 
Workforce reductions were a last resort, according to Norman Keyes, a spokesman at the Philadelphia Museum of Art. The institution's efforts were intended to help retain staff and protect workers on the lower end of the pay scale. Workers making $30,000 or less received full pay and benefits for three months after the museum closed; those making more received partial pay, with more highly paid workers receiving lower percentages of their usual compensation. Later, the museum offered voluntary separation packages, according to Keyes, who added that those on leave or furloughed were offered medical and financial relief.
However, workers said the institution could have done more, and the AFSCME study helped flesh out those potential benefits. The union group concluded that workers at 35 fully or partially unionized institutions not only experienced fewer layoffs, but were also often able to tap protections such as hazard pay, telework policies and access to personal protective equipment. 
Before the current wave of actions, unionization at cultural institutions like museums and zoos was rare, according to Nelson Lichtenstein, a labor historian and professor at University of California, Santa Barbara. That's in part because the work appealed to privileged individuals, he said. Museums emerged from a 19th-century tradition of noblesse oblige — an inferred responsibility of the privileged to be generous to those less so — and attracted a well-educated and generally upper-class staff, he said. At least some sense of job security at these institutions has persisted; several of the workers who are involved in unionizing now say they had expected to stay in their jobs for decades.
The pandemic exacerbated many concerns of cultural workers, including a lack of communication, low pay and job security, according to local union organizers who work with AFSCME. Organizers of the current efforts are attempting to unionize workers who do a wide range of jobs — from sanitation and gift shop workers to those in more specialized positions including public education and curation.
Several of the efforts also include part-time workers, who were hit particularly hard by job cuts. According to the American Alliance of Museums, 53% of museums had laid off or furloughed staff, according to an October 2020 surveyof 850 institutions across the U.S. Twenty-seven percent of the museums furloughed part-time staff and 26% said they had to lay off part-time staff. By comparison, 21% of institutions said they laid off or furloughed full-time staff. In another survey, taken in March, the group found that 43% of workers lost income during the pandemic, with an average reduction of about $21,000 per worker.
Among those who lost work, the museum alliance said, the most affected were those who had been on the front line with visitors, in areas such as guest services, admissions, retail sales, education and maintenance.
Viral Spreadsheet
"It was heartbreakingly hard to lose so many colleagues," said Adam Rizzo, an educator at the Philadelphia Museum of Art, or PMA. "Folks who were laid off were the lowest paid, the ones with the least amount of financial security."
Rizzo, a local president of an AFSCME chapter in Philadelphia, is currently working on finalizing the non-economic aspects of a union contract with the museum. His unit includes workers in non-supervisory roles across various departments at the museum, with the exception of contractors and workers who belong to their own unions, such as carpenters. 
The workers at PMA began their efforts to unionize after they got a look at a crowdsourced spreadsheet listing the salaries of 3,000 workers from various cultural institutions in the U.S. and abroad. The anonymous entries detailed a job title, department, starting salary and current salary at an institution, in many cases described by size and location. The disclosures ushered in a new expectation of transparency in the industry.
"Many were already aware of long-existing inequities in the museum world," Rizzo said. "The spreadsheet was a real turning point."
PMA laid off 85 workers on August 4, 2020, two days before the final union vote was counted. Many of those laid off were in the bargaining unit, said Rizzo. Two months later, the museum furloughed all front-line staff workers whose jobs weren't compatible with working from home.
Keyes, the PMA spokesman, said the reductions were "completely unrelated" to unionization and the vote. "The voting had begun via mail on July 9 and was concluded on July 30 and was counted on August 6 and staff who had been laid off were eligible to vote," he said in an email.  "The museum offered a voluntary separation package in the hope that it could avoid layoffs. Unfortunately, not enough staff accepted the package and the museum then — and with great reluctance — did lay off some staff."
The layoffs hit Black, Indigenous and other people of color particularly hard, Rizzo said. More broadly, members of the BIPOC community were disproportionately impacted but the furloughs and layoffs of front-line workers, according to a 2020 survey by the Ithaka S+R, which provides research and guidance to academic and cultural institutions. 
Facing the Public
At the Museum of Contemporary Art (MOCA) in Los Angeles, the part-time workers are leading the contract negotiations, said Ace Ubas, a retail administrator at the museum.
"They are the ones that have to deal with and interact with the public directly, but those same employees are also the ones who don't have a say in what goes on at the museum," he said. 
Shortly after the workers at MOCA announced their intent to unionize in December 2019, the institution voluntarily recognized the union. 
However, when the bargaining was scheduled to begin at the beginning of 2020, part-time workers were laid off. The layoffs weren't well communicated and caught a lot of people by surprise, creating the urgency to get the contract finalized, Ubas said.
Eva Seta, a MOCA spokeswoman, said that the museum kept in touch with laid-off employees, via emails, Zoom and monthly updates, after the museum's forced closure in spring 2020. MOCA has since invited most affected part-time staffers to return, she said.  "As soon as it became clear that layoffs were necessary, MOCA engaged in negotiations with the union and reached a mutual agreement which provided severance and recall rights for all bargaining unit members," Seta said in an email. 
It is not uncommon for institutions to voluntarily recognize a union to appear sympathetic, said Lichtenstein. However, a lot of what actually makes it into the contract depends on a union's ability to bargain and navigate union-busting tactics, he added. 
Layoffs at the Philadelphia Zoo, which has been unionized since the 1960s, largely impacted non-union, part-time workers, said Toni Flowers, a lead keeper in the zoo's Bird Department who is on leave to serve as a shop steward at her local AFSME chapter. (The zoo didn't immediately respond to a request for comment.) While Flowers says the contract ensures she, a Black woman, is paid equally to her white and male counterparts, similar protections don't extend to part-time workers, who've become a new priority for organizers. "We watched them come in one day and watched them all walk out with their letter in hand," Flowers said.