Dispatches From the Culture Wars - December 21, 2021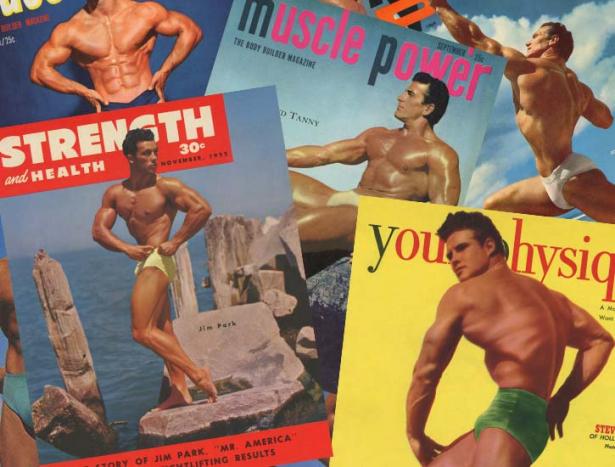 Credit,Bob Sinclair/The Baffler
By Robert Lipsyte
TomDispatch
in the late 1990s, performance-enhancing drugs proliferated and the National Football League's ongoing cover-up of the brain traumas the sport caused began to be revealed. But cover-ups became unnecessary as Trumpism affirmed that the strategic use of lies and bad behavior was at least as acceptable as were well-thought-out personal fouls in soccer and basketball. 
What bell hooks Taught a Jesuit Priest
By James Martin, S.J.
America
How incredible, I thought as I read at my desk in my Jesuit community, that I had never given one second of thought to the possibility that racism, sexism and class could be connected. To use some Kantian language, bell hooks awoke me from some "dogmatic slumber." Or maybe patriarchal slumber.
The proliferation of bodybuilding is clearly indebted to the homoerotic appeal. And yet, despite its debt, bodybuilding culture as a whole has been at best skeptical of and worst hostile to the specter of homosexuality with which it is associated.
A DC Police Panel Rescues Crooked Cops
Disciplinary files obtained by Reveal and WAMU/DCist show how a panel of high-ranking officers – including the current police chief – kept troubled officers on the force.
West Side Story is Not Our Story
By Andrea González-Ramírez
New York Magazine
No matter how much authenticity you try to bring to West Side Story, the story requires that Puerto Ricans ultimately be the antagonists. The Sharks never have a chance to be somewhat humanized in the way "Gee, Officer Krupke" does for the Jets. 
Maxwell/Holmes Trial: The Feminism Defense
By Amanda Market
Salon
Ghislaine Maxwell and Elizabeth Holmes: both are white women from high-class backgrounds. Their alleged crimes played out in the world of famous and wealthy people. Both seem to have a peculiar charm that they are accused of using to manipulate people. And most disturbingly, both have legal defenses that are relying on a glib and phony form of feminism. 
By George Maker
Los Angeles Review of Books
What constitutes racism? Who is a racist? How can we ensure these crucial signifiers do not become empty curses, indiscriminately deployed and made ambiguous enough to be misused? To understand what kind of racism we face, and not get lost in a Babel of descriptors, we need to grasp what kind of mind undergirds it.
National Film Registry Picks Some Hot Ones
By Hau Chu
The Washington Post
Several selections can be read as reflections on the political and social upheaval of the past year, as well as a corrective for years in which inclusion and representation were less prominent concerns. Two documentaries focus on racially motivated violence: "The Murder of Fred Hampton," (1971) and "Who Killed Vincent Chin?" (1987).
Kiki and Herb's Queer Holiday Cheer
Kiki and Herb have freed a lot of LGBTQI people who might otherwise have no one to believe in. Throughout their career, they have been everywhere and gossiped with everyone and sung everything. They are living proof of the immortal power of queer charisma. 
Flash! Turns Out Trump Doesn't Care for Jews
By Bess Levin
Vanity Fair
If you thought leaving the White House or, say, this season of cheer, would have dampened his enthusiasm for anti-Semitic remarks, do we have a fun surprise for you!