Media Bits and Bytes – May 3, 2022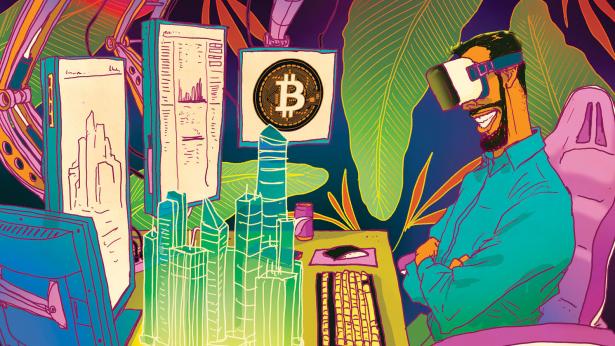 Credit,Michael Byers
Elon Musk's First Week as Master of Twitter
By Matt Stieb
New York Magazine
A look back at the first five days of Musk could reveal how the 15th-most-popular social-media network could gravitate around its new star, whether or not he upholds his stated goal.
The Billionaire Boys' Club
By Michael Scherer and Sarah Ellison
The Washington Post (possible paywall)
The information that courses through legacy publications and social media networks is increasingly shaped by billionaires and other wealthy dynasties.
Channel 4: Privatizing a Broadcast Jewel
By Naman Ramachandran
Variety
Channel 4 is one of the leading supporters of independent production companies in the U.K. and was set up with a remit to champion unheard voices; to innovate and take bold creative risks; to inspire change; and to stand up for diversity across the U.K. The privatization move has been vociferously opposed by several segments of the U.K. media industry.
Open the Black Box
By Renée DiResta, Laura Edelson, Brendan Nyhan and Ethan Zuckerman 
Scientific American
The major social media have a history of sharing scant portions of data about their platforms with researchers, preventing us from understanding the impacts of social media to individuals and society. After two decades of little regulation, it is time to require more transparency from social media companies.
Bossware
By Zoë Corbyn
The Guardian
Computer monitoring software is helping companies spy on their employees to measure their productivity – often without their consent.
Remembering Two Comic Book Greats
Central America: Crypto Cities
By Laurie Clarke
MIT Technology Review
A new class of crypto investors have bold plans to rebuild society from scratch. But their pet projects risk repeating the region's long history of corporate colonialism.
An Anti-BDS App
By Natasha Roth-Rowland
+972
4IL ("For Israel"), is a one-stop digital shop designed to provide tools for activists to promote Israel. and delegitimize the Boycott, Divestment, and Sanctions (BDS) movement. The centerpiece of the initiative was an app called Act.IL, which would assign users "missions" to push back on articles and social media posts deemed critical of Israel.
Virtual Communication Curbs Creative Idea Generation
By Melanie S. Brucks and Jonathan Levav 
Nature
If videoconferencing eventually closes the information gap between virtual and in-person interaction, the question arises whether this new technology could effectively replace in-person collaborative idea generation. Our results suggest that virtual interaction comes with a cognitive cost for creative idea generation.
Teen Journalist Fights Back Against Censorship
By Theo Nastase
Student Press Law Center
Journalist Hilde Lysiak criticized the censorship of journalists worldwide and urged student journalists to resist that censorship in their lives and careers. And she knows what she's talking about. Despite her years of experience and famed career, Lysiak is also a 15 year old high school student.