Media Bits and Bytes – September 6, 2022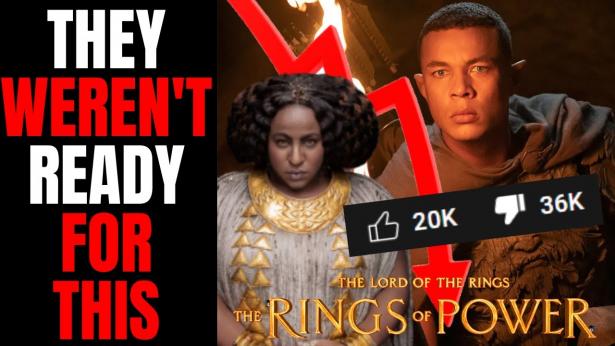 Credit,YouTube
CNN Moves Fox-ward
By Eric Alterman
The American Prospect
Everyone is denying that John Malone, the right-wing billionaire who is behind the guy who is behind the guy who is in charge of remaking CNN, had anything to do with firings and cancellations that indicate a rightward turn.
The Incredible Shrinking Cinema
By Will Tallinn
n+1
The studios formed a little-known joint corporation, Digital Cinema Initiatives (DCI), that eventually scrubbed celluloid film almost entirely from the film industry, ushering in the most significant technological shift since the introduction of sound. The digital revolution transformed nearly every aspect of filmmaking for Hollywood and independent filmmakers alike. 
The Future of the Internet
By Jason Pielemeier and Chris Riley
Lawfare
The United States should recommit to its vision for internet freedom by articulating and demonstrating how democratic states can address complex cybersecurity threats and digital harms through innovative, collaborative, and democratic means. 
A US Propaganda Operation Hit Russia and China With Memes
By Matthew Gault and Joseph Cox
Vice
Twitter, Facebook, and Instagram have taken down a series of accounts that appeared to be running a Russian-language, pro-U.S. influence operation, according to researchers from the Stanford Internet Observatory (SIO) and Graphika, a private research company. The campaign lasted for almost five years, according to the researchers.
Surveillance Fears Become Everyday Reality
By Dell Cameron
Gizmodo
Captured by surveillance capitalists, Congress has spent almost five years negotiating the terms of national privacy reforms. Many of the compromises seemingly necessary to pass any bipartisan legislation largely undercut their underlying purpose. Users are manipulated and deceived in ways unforeseen and unrecognized by most consumer protection or data security laws.
Big Tech Crashes Big Sports
By Tim Baysinger
Axios
After years of watching traditional media dominate live sports, tech giants have decided it's time to get in the game by paying up for live sports rights. The value of sports rights has been in the stratosphere and the inclusion of trillion-dollar tech giants will only lift those numbers higher.
Video: A Look Inside BeReal, the "Antisocial Medium"
By Dagogo Altrade
Digg
Hailed as the "anti-Instagram" social media app, BeReal — in which you capture and share spontaneous photos once a day — has soared in popularity in recent months. But will love for the app last, and is it really better for us than the others?
Racist Backlash to 'Rings of Power'
By Richard Newby
The Hollywood Reporter
The 'Lord of the Rings' series' inclusive casting has sparked social media vitriol from those who insist J.R.R. Tolkien intended Middle-earth to be populated by white characters only, yet this belief is not only faulty, it misses the spirit of the author entirely.
Fired for Reporting the Truth on Election Night
By Ramon Antonio Vargas
The Guardian
Former Fox News political editor Chris Stirewalt maintains that the network's alliance with Trump and other Republican political candidates is less about ideology than delivering ratings and fattening profits, without caring that its top-rated host, Tucker Carlson, endorses conspiracy theories that radicalize violent, far-right white supremacists.
FCC Takes Back Trump Gift to Musk
By S. Derek Turner
Free Press
The FCC told Starlink — Elon Musk's new satellite-broadband provider — that the agency was no longer going to give the ISP the nearly $900 million in rural-deployment subsidies provisionally granted in the waning days of the Trump administration.